Ruthie Collins explores the David Parr House, which opens its Gwydir Street door to the public this month to show off a treasure trove of Victorian artistry
"We wanted to keep it as it was," Tamsin Wimhurst, local historian and the driving force behind the inspirational restoration of David Parr House, tells me, as we step through the front door. I'd remarked how strange it felt turning up and rapping the door knocker of one of Cambridge's most famous buildings, a terraced house just opposite Hot Numbers on Gwydir Street. But while this may be an extraordinary house, it's also famous for being someone's home. 
David Parr was a 'decorative artist' who lived in the terraced house until 1927. He worked for Leach & Sons, a firm that worked with stately homes, churches, houses and palaces, delivering several key commissions across East Anglia and in Cambridge, including the Jesus College chapel. Frederick Leach ran a company of 'art-workers', placing applied arts on the same level as the finer arts. David Parr's home is an extraordinary, poignant reminder of Mill Road's proud working-class heritage.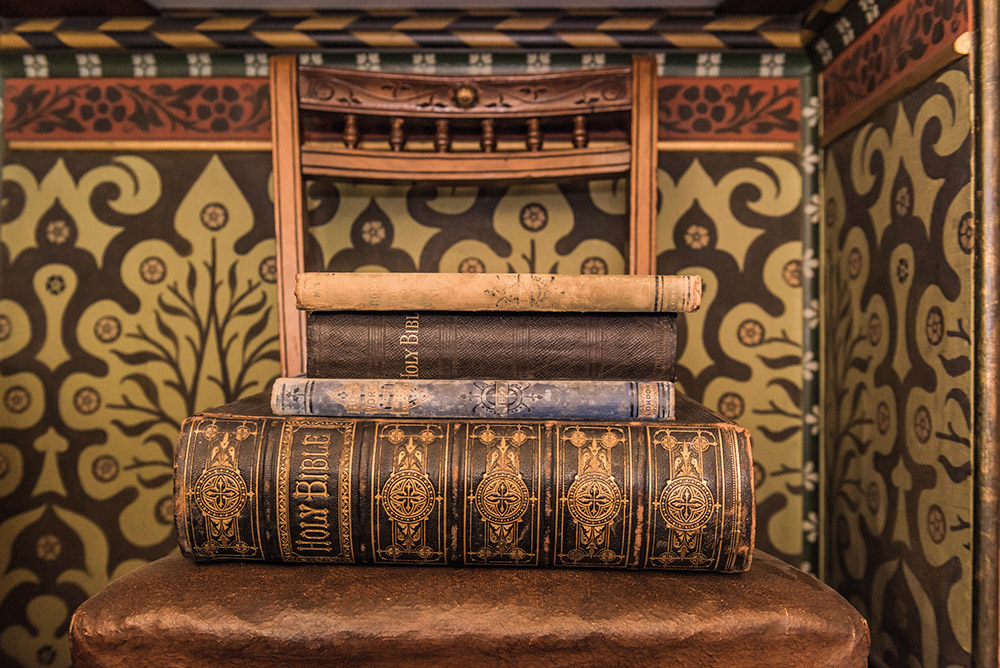 "It gives us an opportunity to celebrate those people who built so much of the city. Here we have the stories of the people who did the work, their lives," says Tamsin. "I love the people's history, the everyday. "
It was the William Morris-inspired patterns, hand-painted throughout the house, that caught Tamsin's eye when she first visited to interview Parr's granddaughter Elsie for a project at the Museum of Cambridge. "I just knew it had to be saved," she said. "We know from letters that William Morris greatly admired Leach. He gave him commissions when he had too much work. It's highly likely that David Parr met him."
William Morris was a major pioneer of the British Arts and Crafts Movement, which started with a group of students at Oxford University in the 1850s. A staunch socialist, he believed that without dignified, creative human occupation people became disconnected from life. He aimed to bring artforms together with the decoration of the home. "Your home was your canvas," says Tamsin.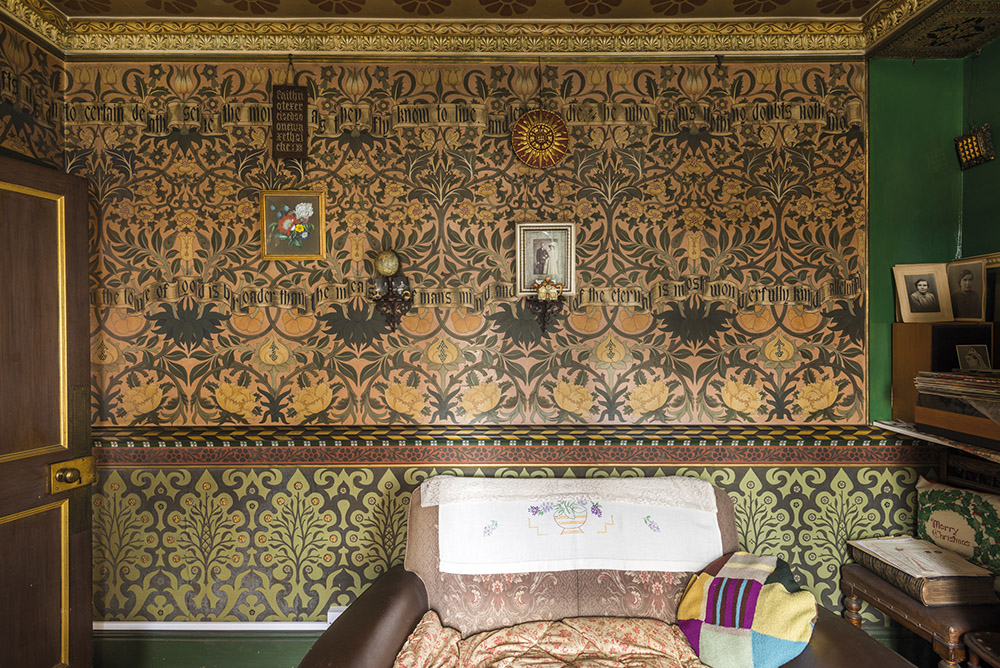 Standing in parallel to Jim Ede's House at Kettle's Yard, David Parr House represents a side to Cambridge 'town' heritage that is fast disappearing. Upstairs, you can see the railway uniform that Alfred, Elsie's husband, wore to work. Throughout the house, quotes are written on the walls, including a line from Shakespeare's As You Like It in the living room. 'Tongues in trees, books in the running brooks, Sermons in stones and good in everything.' 
The house is exactly as it was when Parr and his family lived in it, from exceptionally rare Edwardian lino on the floor, to paint-by-numbers pictures in Victorian frames. The same dolls' house Parr's granddaughter Elsie played with is in the bathroom. "When people come, they come for Parr; they are then seduced by Elsie. So many people who lived in terraced houses come and reminisce. I love hearing about their memories," Tamsin smiles.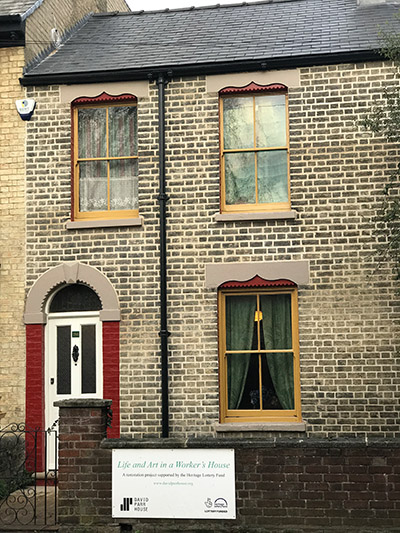 With an indoor toilet and self-closing doors, Parr's home was both aesthetically joyous and functional, with nature-inspired patterns throughout; an ethos that permeated the British Arts and Crafts Movement that William Morris pioneered.
"He would have said the beauty in an object is in the joy of how it's made; there was no beauty in a manufactured object," Tamsin says.
Thanks to £625K of funding from Heritage Lottery the house has been lovingly restored, with the full blessing of the family, by Cowper Griffith Architects, and the painted interiors restored by Tobit Curteis Associates. At the heart of the restoration has been the support of more than 60 passionate volunteers.
There's an open call for volunteers in Cambridge to get involved, across all areas – from cataloguing and archiving, research and even being trained to show visitors round the house. "Our volunteers have gained so much knowledge. 20 volunteers have been trained as tour guides for the house, and there's room to help in events, marketing, grant bid writing and helping in the garden. Something for everyone."
Probably one of the most significant older works of artistry from working class culture that has survived in modern day Cambridge today, David Parr House continues to fascinate.
With a mix of visitors booking the hour-and-a-half long intimate tours, which are sold out for 2019, only 2,000 visitors are able to see the house each year. Private tours are still available for this year. And what would David Parr think of all the fuss his house is now causing? "I hope he would be smiling down on us," laughs Tamsin.
davidparrhouse.org