Cambridge's annual celebration of brains and brilliance, Cambridge Festival of Ideas, is back with a bang this October
What makes us human in an age of artificial intelligence? What action do we need to take to save the planet? Why does maths make us anxious? Find out at the Cambridge Festival of Ideas, which returns with 273 mind-expanding events from 14 to 27 October.
Asking the big questions about life and the universe every year since 2008, the festival brings together leading voices to discuss some of today's most urgent, challenging topics. From talks to film screenings and hands-on workshops, there's plenty to discover on the programme, with this year's event offering a special focus on the theme of 'change'; encompassing both technological and socio-political shifts.
"The festival highlights the latest thinking about the important topics shaping our lives. Change is everywhere," explains David Cain, the Cambridge Festival of Ideas manager. "As we change, so do you. And sometimes the smallest change makes the biggest difference. I'm looking forward to welcoming you to the University for a series of thought-provoking events this October as we explore change in all its forms, identifying its challenges and embracing its opportunities."
Artificial intelligence will be a hot topic within the tech strand of the programme, under the spotlight at events including AI: Life in the Age of Digital Machines on 16 October. Bringing together leading researchers from the Leverhulme Centre for Future intelligence and The Centre for the Study of Existential Risk at Cambridge University, this discussion promises to be a fascinating – and possibly unnerving – examination of the ethics, trust and humanity of AI systems. Lex Ex Machina, meanwhile, will consider a not implausible future where lawyers and judges are replaced by AI, considering the implications for democracy and the rule of law on the 18th. The next day, Artificial Intelligence and Social Change will zone in on language-based AI systems such as speech recognition, looking at both the positive and negative consequences of these technologies on society.
The festival highlights the latest thinking about the topics shaping our lives
If you're addicted to podcasts like Serial or shows like Netflix's Making a Murderer, you can count yourself among the growing number of true crime enthusiasts. But what's behind this recent trend? Dr Tanya Horeck thinks social media might be the culprit: join her for a look at our evolution from armchair detectives to internet sleuths on 26 October. Our online habits are also in the spotlight at researcher Tyler Shores' talk, Has Social Media Changed the Way We Read? This looks at how the switch from books to screens is affecting our reading habits – and what it means for the future of reading (19 October).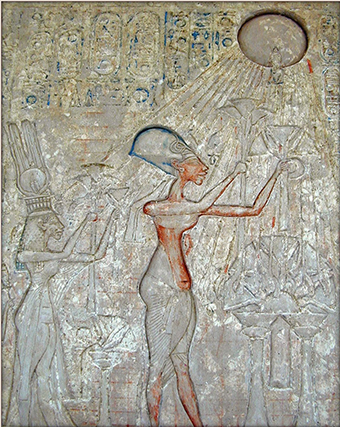 With the UK declaring a 'climate emergency' and pledging to bring all greenhouse gas emissions to net zero by 2050, Ed Miliband MP is in town on the 17th to discuss the UK's way forward in transitioning toward a zero-carbon world. Also considering our next steps in the fight against environmental devastation is From Climate Change Science to Radical Action (16 October) which brings together a group of experts for a frank look at how we get everyone on board to save the planet.
Caroline Criado-Perez, author of the eye-opening recent bestseller Invisible Women, stops by on 19 October for a discussion about data bias in a world designed for men, while gender is considered from a neurological point of view in Professor Gina Rippon's talk, The Gendered Brain, on the 18th.
As the clock ticks down on Brexit, the popular Talking Politics podcast hosts a special live edition at the festival on the 16th – join the team as they attempt to make sense of one of the most interesting, alarming and unpredictable phases British politics has ever seen.
For a kid-friendly day out, visit the Polar Museum, which is hosting an Arctic Family Day on the 19th: from learning about the animals and people that live in the Arctic to having fun with crafts, it promises to be an illuminating, enjoyable day. Also for families, the prehistory and archaeology day at the Cambridge Archaeological Unit on Storey's Way offers a chance to go back in time and get hands on with rock art, spear throwing and archery, plus see displays of metal smelting and flint knapping.   
So whether you're nine or 90, why not get out there and enjoy our city's dazzling braininess this month? There's plenty to enjoy for inquisitive minds, old and young, and it's almost all free to attend. Check out the full programme on the website.