We asked a few familiar faces from around Cambridge which book they'd recommend as an insight into their world – and to name the book they're hoping to find under their tree this year. Get your wish lists ready…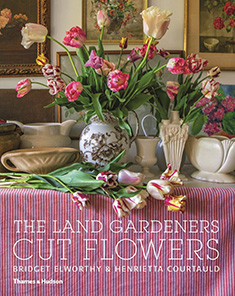 Anna Taylor: owner, Anna's Flower Farm
The E Myth Enterprise by Michael E Gerber is a small business classic, perfect for all start-up businesses. It's essential reading that enabled me to focus on what I am good at, employ help where best required, and install systems to grow. The premise is that no one person can run and work in a business on their own with success.
The Land Gardeners: Cut Flowers by Bridget Elworthy and Henrietta Courtauld is the book I wish I'd written: an inspiring coffee table book with such depth! It's packed with gorgeous images of growing, cutting and arranging flowers. One to pore over during long nights in front of the fire, dreaming of spring and summer days in the garden. I hope it appears under my tree!
Tristan Welch: Chef Director, Parker's Tavern
I'm currently reading Delivering Happiness by Tony Hsieh – it's a whole new way to think about customer service, company culture and employee happiness – and the expectations that modern customers have of all businesses, not just restaurants. I'm only part way through, but am finding it so interesting.
Christmas is an extremely busy time for us at Parker's Tavern, but I should have a short break, and when I'm on holiday, I read fiction – it's a real guilty pleasure. I'm hoping someone buys me the next in the Orphan X series by Gregg Hurwitz. Evan Smoak's one of the good guys, and I've been looking forward to reading it.
Emily Martin: presenter, That Friday Feeling (7pm on BBC Radio Cambridgeshire & BBC Sounds)
Being new to radio, I was given David Lloyd's How To Make Great Radio by my proud (and hopeful) dad last Christmas.
If you're interested in radio, specifically how and why some things work on the air, this book is like finding out how a magician does their tricks. I'd recommend it to anyone aspiring to work in radio, or anyone who listens to the radio and admires the craft.
This year I'm asking Santa for Gotta Get Theroux This by Louis Theroux. I have watched all his documentaries: the way he tells stories is always heartbreakingly complex.  
Luca Fiorio: owner, Grain Culture
For me, the best starting-out book in terms of bread-making is The Handmade Loaf by Dan Lepard – it's quite old now but still the most accessible, down-to-earth book to guide the amateur baker into the world of fermenting dough.
Sure, there are loads of prettier books out there, such as the first Tartine by Chad Robertson, for example. There are also quite a few pro reads out there too, such as Bread by Jeffrey Hamelman. But Lepard's is, in my opinion, the perfect starting point.
Under my Christmas tree I'd like to find Vickery's Folk Flora by Roy Vickery. My son always likes to point out that I just 'stare and glare' at things: I particularly enjoy doing this out on a walk. Sadly though, despite me living here for quite a while, I don't feel like I know as much as I would like about the British flora. This book should fill some of the gaps!
Jack van Praag: owner, Jack's Gelato
The Perfectionist: Life And Death In Haute Cuisine by Rudolph Chelminski is a cautionary tale that reveals a lot of what lies beneath the apparent glamour of reaching the highest of heights in the hospitality industry. A wonderful and fascinating read for anyone. 
I'd like to be given The Countryman's Cookbook by Haydn S. Pearson: I already have way too many books, so additions need to be exceptional and this one comes recommended from a source I trust. I also love cookbooks from generations past.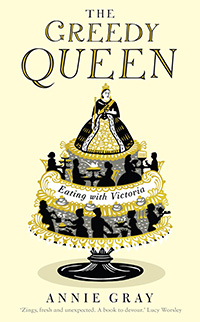 Heidi White: director, Eat Cambridge
Street Food Revolution by Richard Johnson is a series of stories from the very early days of the UK's street food scene, which I read around the time that I was first setting up foodPark.
I was completely sucked in by the beautiful vans, tantalising food, the mobile trader lifestyle and the infectious passion of the first modern British street food pioneers revealed in this book. The street food sector and scenes have changed and shifted dramatically since Richard Johnson penned these tales, but I still flick through this book fondly. 
Also, I was given The Greedy Queen by Annie Gray as a gift earlier in the year, and I am planning to devour it this winter. It takes me a while to read an entire book these days, but I love non-fiction food books such as this – and local author and food historian Annie Gray has such an incredible insight into culinary history and a wonderful way of telling the story behind ingredients and dishes. I'm sure I won't be able to put it down once I find the time!
Nick Carter: presenter, That Friday Feeling (7pm on BBC Radio Cambridgeshire & BBC Sounds)
I always find myself going back to Creating Powerful Radio by Valerie Geller. Valerie is an acclaimed broadcast consultant and she is evangelical about radio. If you've ever thought of being on the radio – and it is the best job in the world– this book is the how and why to be better at it. I think this might be giving away all my secrets!
My love of 80s pop is also no secret. Martin Kemp's autobiography, True,
comes with a heavy endorsement from
me but the headline act for this Christmas has to be Wham! George & Me by Andrew Ridgley. I'm one of George Michael's biggest fans, and it still feels odd to think that one of British music's brightest stars isn't around any more. 
Alex Olivier: co-owner, Restaurant 22
Setting The Table by Danny Meyer is a reflection on his amazing career in restaurants and the meaning and value of true hospitality. A book full of pearls of wisdom, not just for budding restaurateurs, but for anyone in business. 
Sam, head chef and my co-owner at Restaurant 22, has The Whole Fish Cookbook by Josh Niland on his Christmas wish list – the author is a chef who advocates applying the 'nose to tail' approach that we take with meat to fish, by using 'gill to fin' to avoid waste and maximise flavour.