Bringing you top new fiction picks, author interviews, discounts and lots more book chat, the Edition Book Club is a partnership with Cambridge Literary Festival and Heffers
The Language of Birds 
by Jill Dawson
This fictionalised retelling of the Lord Lucan mystery focuses on the victim
Interview by Charlotte Griffiths  
The Language of Birds follows two young women from the Fens as they navigate life in 1970s London, working as nannies for the children of "society" women and hoping to enjoy all the excitement offered by life in the capital city. Mandy River is trying to escape a troubled past, yet seeking a fresh start lands her in the midst of a family undergoing an extremely messy separation; her friend Rosemary, normally gifted when it comes to reading the truth of a situation, is mistaken about Mandy's employers' intentions – with tragic consequences. 
Though the tale is fictional, the book is dedicated to and inspired by Sandra Rivett, the young woman found murdered in 1974 at the home of Lord Lucan, where she had been employed as a nanny. As Jill Dawson has done many times before with previous books, The Language Of Birds takes commonly-held beliefs regarding a real life situation and shines light into their darker areas, seeking out alternative perspectives and showing that the voices of women are all too frequently not given the attention they deserve – or even more sinisterly, are silenced altogether.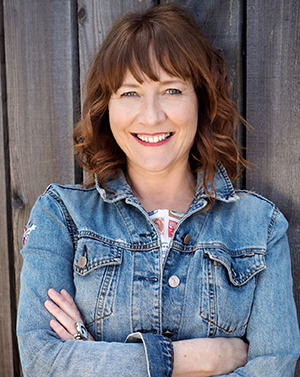 Jill finished writing The Language Of Birds over a year ago, and has taken time out since submitting her manuscript, giving her brain a breather from the intensity with which she approaches the business of writing. She lives near Ely, in a house designed by her husband, and her study – where she spends the majority of her time – enjoys glorious views across the Fens towards the city's cathedral. 
"I spend most of my time alone in this study, writing – and then pop up for a few months promoting a book," Jill says. "The two are very different, very contrasting, so it's not too surprising when writers say they enjoy time on their own. I think the way I work is quite intense: I'm obsessed and obsessive when I'm writing, so I often need a bit of a breather afterwards."
The original idea for The Language of Birds came to Jill a couple of years ago while watching yet another documentary on the life and disappearance of Lord Lucan. "I thought: 'Well, we don't know much about the nanny…' and then I started reading up about nannies at the time. The book was actually going to be called The Nanny's Story at first, but I rather like The Language Of Birds, for reasons which become obvious when you read it. When you look at the journalists and writers of the time, they were all of [Lucan's] type – same background, white, male, older; they went to clubs, had younger girlfriends – and so therefore the sources coloured everything. There would be no working class girl's account of events."
Seeking out alternative versions of history requires a lot of legwork in the form of extensive research: for Jill, this is one of the delights of putting together a book. "I've done it repeatedly since writing Fred and Edie, which is based in the 1920s and about a woman who was wrongfully – very wrongfully – hanged for murder. But you just need to read the newspapers to see how that was presented and why Edie was judged so harshly. I think the research is the bit I love – maybe not love best, I do like writing as well – but I can't imagine writing a book that didn't involve any research. Each time I want to learn something: I'm trying to find things out. It's a project for myself as much as it's for the finished book, so if it's not enjoyable for me, I wouldn't embark on it."
The Language Of Birds will be Jill's tenth novel, and sixteenth book to be published. "I've always been a writer: that's all I've ever done. I've written for various newspapers and magazines, and have taught creative writing, but have never had a… proper job," she laughs. "I do work very hard, but on my own terms and when I want to: the downside is the insecurity, and things like not having a pension – but the upside is the freedom to work all night, all Saturday and Sunday if you want – and then have Monday and Tuesday off."
Jill is disciplined and focused when writing, dividing her attention between a busy home life and her current projects. "I have a foster daughter, and a grandchild, and grown up kids – so I've always had home stuff as well – so what I've had to be is very focused when I have the opportunity to write, and that is much more likely to be weekdays, and my best times are mornings. And then other times, when I'm teaching residential writing courses or travelling, I don't think about writing at all – I switch on and off.
"I think I'm very tuned into my own productivity and mood, so if I know that today's a writing day and I've got a lovely clean stretch ahead, then I'll work very hard… I think the trick is to get to know yourself. It's a bit like exercise: I tend to do exercise that I love, like swimming: I'm not someone who can make myself do things I don't want to do. But happily, I love writing novels."
---
"The stories of women are now being listened to"
---
Jill didn't have an ending in mind when she started out with the idea of exploring a young woman's life in London in the 1970s. "I wasn't sure if I was going to stick with the story or not, but that for me is usually enough: a little bit of an idea of what I'm basing it on, the real story. I've written about Rupert Brooke (The Great Lover), I've written about Patricia Highsmith (The Crime Writer), so I normally know some of the constraints of the actual story – but the puzzle and the challenge is, what do I have to add that might be new?"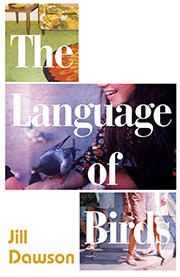 The story of Lord Lucan will be familiar to most readers. "Everyone feels they know that: it's all about him escaping, where did he go, and the aristocratic friends hiding him," Jill says – but people don't know anything about the victim at the centre of the tale. "There's another book just out, which tells the story of Jack The Ripper's victims (The Five by Hallie Rubenhold) rather than revisiting the killer again," Jill says. "I think this is part of a broader shift in society: the stories of women now being listened to, the voices of women at last taking centre stage."
Though The Language Of Birds takes Sandra and her situation as a starting point for the tale, Jill's novel does differ: "Mandy and Rosemary are quite definitely fictional," Jill says. "They're from the Fens, I'd made up their family situations and who they were; in a way I had to, there wasn't enough to go on. Sandra Rivett, the actual nanny, did have two sons, so I kept that detail because it struck me as very poignant that a woman working as a nanny, caring for the children of others, should have given her own two children up for adoption.
"I fictionalised just about everything else around her and Rosemary's life. I always do an extensive amount of research but I think for a novelist, one of the tricks is knowing what to abandon: you need to absorb a great deal and then let it float away from you in order to write well. You don't just wedge it all in."
And for Jill, that's primarily why writing is such an intense experience. "There's a lot of going back again, and researching as I go along, rewriting things – it's labour intensive," she says. "But the alternative, to plan [a book] from the start, would bore me and I wouldn't have an incentive to write it. There's a challenge in letting fiction – the world you're creating, the people you're creating – answer the questions you have. That, to me, is one of the great pleasures of writing."
Events
The author will be visiting the area for several events this month:
7 April: Cambridge Literary Festival
10 April: St Peter's Church, Ely 
28 April: Stapleford Granary in conversation with Gillian Beer
Cathy Moore, director of Cambridge Literary Festival, on The Language of Birds 
Jill Dawson has the knack of making absorbing literature from real life events. Her latest book was inspired by the shocking murder of Lord Lucan's nanny; the violent assault on his wife at their London home in 1974, and his subsequent disappearance. He was legally declared dead in 1999 and his wife Veronica died in 2017 still claiming his guilt of both crimes.
The Language of Birds tells the story of two young women from the Fens, Mandy and Rosemary, who travel to London seeking a fresh start to work as nannies for wealthy families. Telling the story from the viewpoint of the nannies, Dawson paints a vivid portrait of 1970s society and shows that then as now, women's voices all too often went unheard.
The joy of Dawson's writing lies not only in her ability to ventriloquise but also in her brilliant character development which leaves you bereft when the worst does indeed happen.
Jill Dawson will be discussing The Language of Birds with novelist Louise Doughty at Cambridge Literary Festival on 7 April at 4pm cambridgeliteraryfestival.com
New on the bookshelf: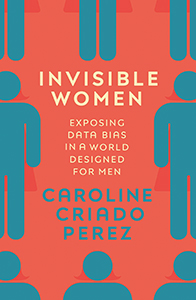 The Way We Eat Now by Bee Wilson

The latest book by Cambridge resident and internationally-renowned writer Bee Wilson landed on shelves at the end of March. This new book sees Bee take a closer look at what, how and why we eat what we do in today's modern world, and the potential costs of this convenience. A must-read for any foodie.
Spring by Ali Smith 
Also published at the end of March was the third book in Ali Smith's 'Seasonal Quartet', which promises to be as transcendentally spectacular as her previous works. Ali will be speaking at this year's Cambridge Literary Festival in a special event at the Festival's finale: if you're a fan, don't miss out on a ticket…
Invisible Women by Caroline Criado Perez
A data-driven look at how the world around us is set to biological standards based on the bodies and reactions of men – Criado Perez's book exposes the hidden biases of such data sets, which have potentially deadly consequences for women, and will change how you look at the world.
Up next month: The Mathematical Bridge by Jim Kelly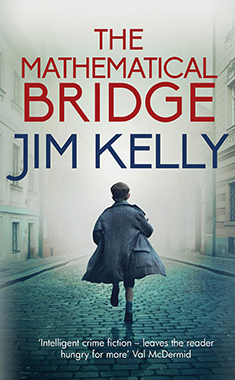 Cambridge, with its winding streets and ancient buildings, is a city ripe for its own series of detective novels. Oxford has Inspector Morse and his spin-off, Lewis, but so far Cambridge has only had James Runcie's Grantchester mysteries, and Sidney Chambers is a vicar, not a real detective! Now, though, we have Detective Inspector Eden Brooke in Jim Kelly's 'Nighthawk' series.
The Mathematical Bridge is the second in the series, the follow-up to The Great Darkness, and is set in 1940, during the first winter of the second world war. A college porter on his nightly rounds is startled to hear a child's cries from the waters below the Mathematical Bridge. Brooke is summoned by police whistle and commandeers a punt in a desperate attempt at a rescue.   
The Mathematical Bridge can be purchased for £19.99 in hardback. Read along and tweet us your thoughts @cambsedition, with the hashtag #EditionBookClub for a chance to feature in the next issue. 
IN ASSOCIATION WITH
Look out for the Cambridge Edition book club stickers in Heffers and get money off our monthly pick. Heffers is at 20 Trinity Street, Cambridge Blackwells.co.uk