Bringing you top new fiction picks, author interviews, discounts and lots more book chat, the Edition Book Club is a partnership with Cambridge Literary Festival and Heffers
Where the Hornbeam Grows 
by Beth Lynch
From a family garden in Sussex to the Swiss Jura, Where the Hornbeam Grows is a moving memoir about love, loneliness and the healing power of gardening
Interview by Charlotte Griffiths
Beth Lynch's beautiful new book Where the Hornbeam Grows: A Journey in Search of a Garden evades easy categorisation: part memoir, part travelogue, part heartfelt nature writing, this evocative book is deeply reflective on the themes of memory, sense of place and how we choose to entangle ourselves (or not) with the world and people around us.
The book follows the author from her parents' home and exquisitely-drawn garden in Sussex to Switzerland, after her husband is offered a job there, and tracks her attempts to connect with her new country mates and possibly, maybe, begin to feel at home in that unfamiliar land. Of course, the book is also so much more than this, covering loss, grief, growth – both personal and plant – and a whole heap of bewitchingly written descriptions of flora that'll leave you making a beeline for the garden centre, scribbled Latin names in hand.
I knew what story I was telling – I didn't map it all out
Ironically, for a tale about putting down one's roots, Beth was constantly travelling while creating her book. "The whole process was very disjointed," she says. "I started writing while we still had the house in the Jura: I was sitting at my desk and looking out at the garden when I began. Most of it was written on the move: sometimes in London, in Zurich, in cafes – a couple of key paragraphs were written at the steering wheel in the Channel Tunnel… It's been a really itinerant process: but the writing was something that I found bizarrely rooting, or grounding. I feel like a bit of a fraud: I think writers are supposed to have a desk with everything in place, which they sit at every day – I haven't achieved that yet!" she laughs.
Interestingly, Beth was never residing in the places she was describing as she was writing about them. "I was writing about the Sussex garden while I was in the Jura: then a lot of the writing about our lovely country garden in Switzerland was done after we'd left it.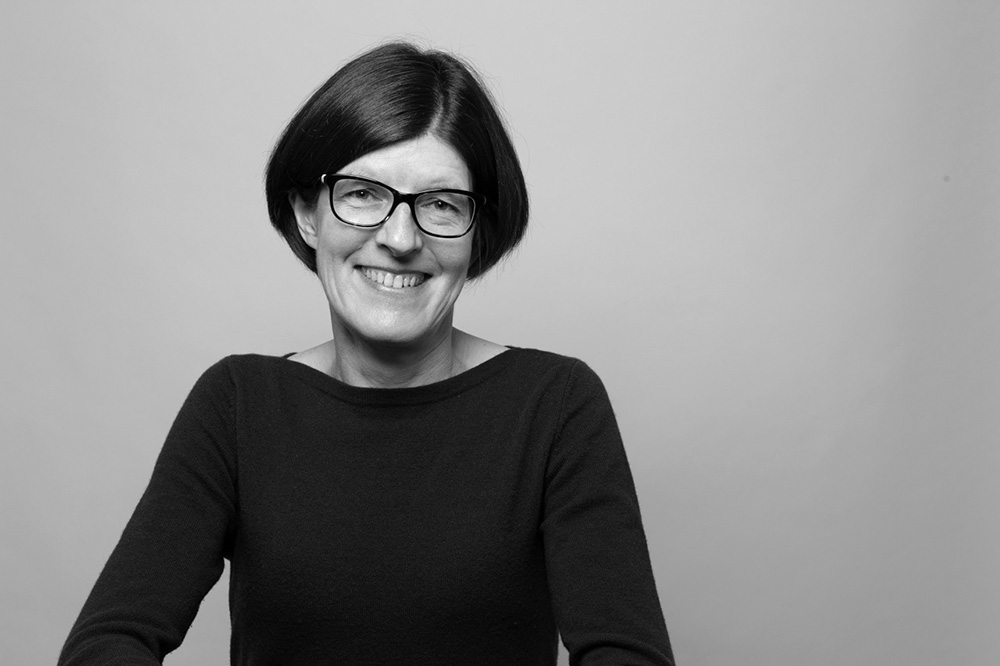 "I was writing the chapter – chapter six, I think, a total immersion in the garden – from memory, and a few notes that I'd jotted down at the time. That was a very strange phase of the writing process: I'd been dreading going back to the garden in my writing, but it turned out to be a wonderful experience, writing my way more deeply into it. We needed to leave Switzerland, but it broke my heart to leave the garden. That was the most beautiful place on Earth, and we will never live somewhere like that again…" 
Beth had always wanted to write: in one of her previous past lives, as she calls them, she worked in academia, teaching and researching literature. Eventually, Beth phased herself out of studying and trained as a garden designer, qualifying and planning to set up a business at precisely the same point as her husband Shaun was offered the life-changing opportunity in Switzerland. For a short while, Beth mulled over the idea of starting a garden design business in their new locale, but soon discovered that her plant-led style wasn't an easy match with the structured, design-focused Swiss approach to space creation. This led Beth back to writing, which she pursued wholeheartedly.
"I started out planning a book on enclosed gardens, and the experience of enclosure – which I suppose came out of my design training – but I kept mulling it over, and writing bits and pieces around it, and just started thinking that this wasn't my book, this wasn't my story," she says. "While I was grappling with the idea, this whole… story was happening in our life: the move to Switzerland, finding the garden – and the book gradually took shape. I never set out to write a memoir – it's not something I planned to do, to make it so personal. That was quite an interesting thing to negotiate. Despite the impression you might get from the book, I've always considered myself to be quite a private person. It was an interesting process of discovery about myself."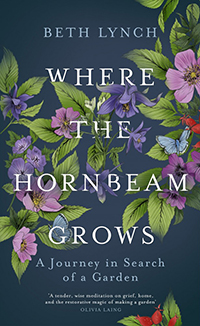 There are some parallels to be drawn between the creative act of designing a garden and writing a book – or at least, Beth's approach to both challenges. "I trained as a garden designer, but have always had some ambivalence about the design process," she explains.
"When I was training, I learnt every garden designer worth their salt focuses on the space and the layout. I remember a tutor telling me – he was trying to provoke me, but he had a point – that plants are mere decoration: you do the design, and once you've mapped out everything on paper and done the architectural bits, then you can do your planting plan. But the key is the design. I loved learning about that, and doing the technical drawing and how to survey, to measure – and I've made gardens for other people in that way – but I've never been able to apply that to my own way of gardening.
"My primary passion has always been plants, and I can't look at a space without thinking about plants first, which is what you're not supposed to do when you're designing. With the book – once I realised I was telling my story, and that I knew what story I was telling, I didn't map it all out in an orderly way – I just started writing, and wrote from start to finish: so there are some parallels. It's probably just that I'm undisciplined," she laughs.
Now resident in Cambridge after a long absence from our city, Beth is enjoying the prospect of building another garden in the space behind her new home. "It's the blankest canvas I've ever had. I'm finding that incredibly exciting, but also rather difficult: there's so little to start with," she says. "There's an iris I was going to bin, with very tired-looking leaves. I didn't get around to removing it and it's emerged with these unbelievably rich, dark purple, velvety flowers – so I'll be keeping that. It has to have a quince tree, and there'll be a bit of grass left, full of clover and violets – but yes, I haven't quite worked it out yet." 
One section of Beth's book sees her express fondness for a specific plant stall found in Cambridge's central market, and it comes as no surprise to discover – despite a lack of space in which to plant anything – the author has paid multiple visits to her much-loved plant suppliers. "I've already been there!" she laughs. "It's Mrs Jo Harvey, of Harvey & Son: they're the most wonderful plant people. The stall I used to go to when I was in Cambridge all those years ago is still there. I hadn't seen her for nine, ten years – we're both a bit older, but their plants are still amazing. I haven't been able to buy as many yet as I'd like to, but I've succumbed to temptation and already have a few things in pots on the patio – she managed to flog me an amazing salvia… It's lovely that they're still there: it's a real sense of reconnecting."
Writing was something that I found bizarrely rooting
It's fair to say that Beth's book has a whole host of characters besides the author and her husband: the hellebores, aquilegia, geraniums and other plants found in her gardens are so vividly and compellingly drawn, it's hard not to stop reading and note them down. One of the key motifs of the book concerns the treasured cuttings, seeds and sometimes entire plants that Beth saves from her parents' garden before selling the house, and their continued adventures either in Switzerland or in the care of friends and family. It's extremely gratifying to hear these plants and their descendants have already found their way back to Beth's new Cambridge space. "All of the species have survived, one way or another, and will be the core plants in the new garden," says Beth.
"There was a bit of an issue with a hellebore, a treasured plant of my father's – I passed it on to a very dear friend who lives just outside Cambridge, and by her own admission she put it in entirely the wrong place. It needed damp shade, but instead it sat on a patio in baking sun: we had quite a chuckle about that while the book was being written. Last week, we dug up the hellebore and it's become the most enormous, thriving plant you can imagine. It's now in a pot, in a shady space on my patio, waiting to be planted. It's the original that had roots in the soil in my parents' garden – that feels significant. Also my friend is just really relieved: she said, 'Oh, I can finally sleep again – it's not such a burden!'" Beth laughs.
Where the Hornbeam Grows is a contemplative read that will be particularly enjoyed by keen gardeners and nature lovers, but even the least green-fingered reader will warm to Beth's memorable, almost poetic meditations on family, sense of self and finding one's place in the world. A book to be enjoyed in the summer, in as green a space as possible. 
Beth Lynch's Cambridge
The Architect on Castle Hill
I met my husband Shaun here in the nineties, when we were students and the pub was the County Arms. We go here from time to time, and though the pub is scrubbed, remodelled, airy and renamed, the old panelling is familiar beneath its light paint, and we can still pinpoint the table positions where certain evenings were spent with friends more than 20 years ago.
Harvey & Son
I was overjoyed, returning to Cambridge after all these years away, to find the stall still thriving. Jo Harvey's expertise and infectious enthusiasm make it impossible to walk past without buying a gaura or salvia (which I've done recently despite having, as yet, no soil in which to plant them).
Midan World Foods
We used this Histon Road shop as students, and when we were first married we lived nearby. We are so fortunate to have it as our local shop again. It's a treasure trove of subcontinental, Middle Eastern and Italian ingredients, an amazing range of breads and flatbreads, bunches of the freshest coriander – and the staff are so friendly.
IN ASSOCIATION WITH
Look out for the Cambridge Edition book club stickers in Heffers and get money off our monthly pick. Heffers is at 20 Trinity Street, Cambridge Blackwells.co.uk