Bringing you top new fiction picks, author interviews, discounts and lots more book chat, the Edition Book Club is a partnership with Cambridge Literary Festival and Heffers
Take Nothing With You

by Patrick Gale
Charlotte Griffiths reviews Gale's latest offering
You don't have to be a cellist to enjoy the latest novel from bestselling author Patrick Gale, but those au fait with the cello – and, for that matter, musicians of all disciplines – should make a beeline for this engaging and emotional coming-of-age drama.
The novel follows Eustace, a 50-something lonely Londoner, who we meet at the point of two great realisations: that he is in love for the third time in his life, and that he might very well be dying. Eustace has fallen for a cake-making soldier, Theo, who is currently in the middle of a tour in Afghanistan, and who he communicates with via weekly Skype calls. Eustace has also been prescribed an intense course of radiotherapy following a recent diagnosis of thyroid cancer and, as a result, has to spend 24 hours in a lead-lined room while the effects of the treatment wear off – a room into which he is advised to "bring nothing with you that you don't mind leaving behind".
As Eustace walks to the treatment, accompanied by long-time friend and fellow musician Naomi, she gifts him a tiny MP3 player filled with cello music which provides the starting point for Eustace's reminiscings. The story unfolds further as room-bound Eustace remembers his unusual childhood in Weston-super-Mare, growing up through the 1970s in his unhappily-married parents' old people's home, and charts his rocky route to maturity through prep-school bullying, confused adolescence and eventual discovery and mastery of the cello through the attention of legendary teacher Carla Gold. The bohemian Carla's friendship (and the literature belonging to her gay housemates) lead the younger Eustace to acknowledge long-evident truths about his own sexuality – and his mother to make some surprising realisations regarding her own.
The novel is warm, funny but also dark, and filled with beautiful characterisations of even the most briefly-featured individuals, and is a clear demonstration of why Patrick Gale is one of Britain's best-loved living novelists.
The original idea for the novel came to Patrick while visiting the library at Weston-super-Mare: he was struck by what a "strange and melancholy place it would be to grow up in" – but the intended book quickly took a turn into a closer study of how learning music had shaped and influenced his childhood.
Born on the Isle of Wight in 1962, life‑long cello player Patrick attended holiday courses at the International Cello Centre as a child and was taught by the late Jane Cowan, a much-loved and extremely successful cello instructor. Patrick says that playing the cello requires his "total physical and mental concentration – so can be a great escape route when I'm having trouble with a piece of work."
As you might expect, the music and pieces chosen play a huge part in the novel, and Gale does an astonishing job of rendering and describing music using the written word – but for those who'd like to hear the music mentioned for real, there's a Spotify playlist available so you can recreate Eustace's listening habits.
Although Patrick clearly has insider knowledge of the healing power of music and, as mentioned, musicians will feel immediate kinship with the protagonist, the book never feels exclusive: the experiences of teenagerdom, of frustrating parents, of discovering your life's passion, of meeting inspirational adults, are universal ones – and make this book a rewardingly empathetic and engaging read.
Cathy Moore, director of Cambridge Literary Festival, on Take Nothing With You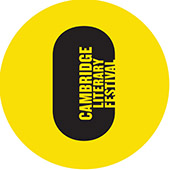 There is something about Patrick Gale's writing that gets under your skin. I first came across him when his first book Rough Music was published in 2000. It had me captivated from the start.
As is the way with newcomers to Patrick Gale, I went on to read many more, several of which, as somebody who loves Cornwall, were made all the more pleasurable by their Cornish setting. And this is the thing with Patrick Gale: he writes from his own experiences – whether it be living in Cornwall, playing the cello or being gay – which lends an authenticity and depth to his writing. His characters are drawn with gentleness and kindness and are treated with a dignity that will leave you wondering about them long after the book has finished.
His latest novel Take Nothing with You is a coming-of-age novel about a young boy's journey to adulthood and the joy and pain of learning to play a musical instrument. Joyous, contemplative and life-affirming, Take Nothing With You is Patrick Gale at his best.
Patrick Gale is appearing at Cambridge Literary Festival on Sunday 25 November at 1pm. For full details visit cambridgeliteraryfestival.com
Up next month:

Middle England

by Jonathan Coe
From Jonathan Coe, author of What a Carve Up!, comes Middle England – a timely look at our country's national identity through the eyes of a vividly imagined cast of characters. Among them are newlyweds Ian and Sophie, who disagree about the future of the country and, possibly, the future of their relationship; Doug, the political commentator who writes impassioned columns about austerity from his Chelsea townhouse; and his radical teenage daughter who will stop at nothing in her quest for social justice.
There's also Benjamin Trotter, who embarks on an apparently doomed new career in middle age, and his father Colin, whose last wish is to vote in the European referendum. The backdrop of all these lives is modern England: a place of nostalgia and delusion; of bewilderment and barely-suppressed rage. Read along with us and get in touch with your thoughts – Jonathan Coe will also be appearing at next month's Cambridge Literary Festival on Saturday 24 November.
Middle england is available to purchase at heffers. Read along and tweet us your thoughts @cambsedition, with the hashtag #EditionBookClub for a chance to feature in the next issue.
IN ASSOCIATION WITH
Look out for the Cambridge Edition book club stickers in Heffers & get money off our monthly pick.