As the work of Yoko Ono continues its takeover of Cambridge, Ruthie Collins finds out more about the artist's special relationship with the city
"All my life, I have been in love with the sky,' (Yoko Ono). A symbol for peace, freedom, the eternal and unknowable, the sky has long been a recurring motif in the work of pioneering conceptual artist Yoko Ono. Yoko Ono: Sky Pieces, at Heong Gallery, Downing College, which runs until October this year, sees her bringing the sky into the gallery – with Sky TV (1966/2019), an installation livestreaming the sky through 25 screens – amplifying, with powerful impact, the shifting sky, the movements of birds, bees and clouds.
Somehow eerie too, perhaps symptomatic of humanity's mechanised, sometimes disconnected way of experiencing the natural world. Watch out also for Ono's series of instructions, first published in 1964 in key conceptual art book, Grapefruit. When first exhibited in New York and then Tokyo in the early 1960s, the instructions were arguably the world's first ever conceptual art exhibition – participatory text-based works that invite your own thoughts and actions to become art. Try some of them out to connect with the natural beauty of summer: and the sky. 'Sit under a blue sky/Keep your head open and empty/Let ideas come into you/Cherish them.' (Sky Piece VIII).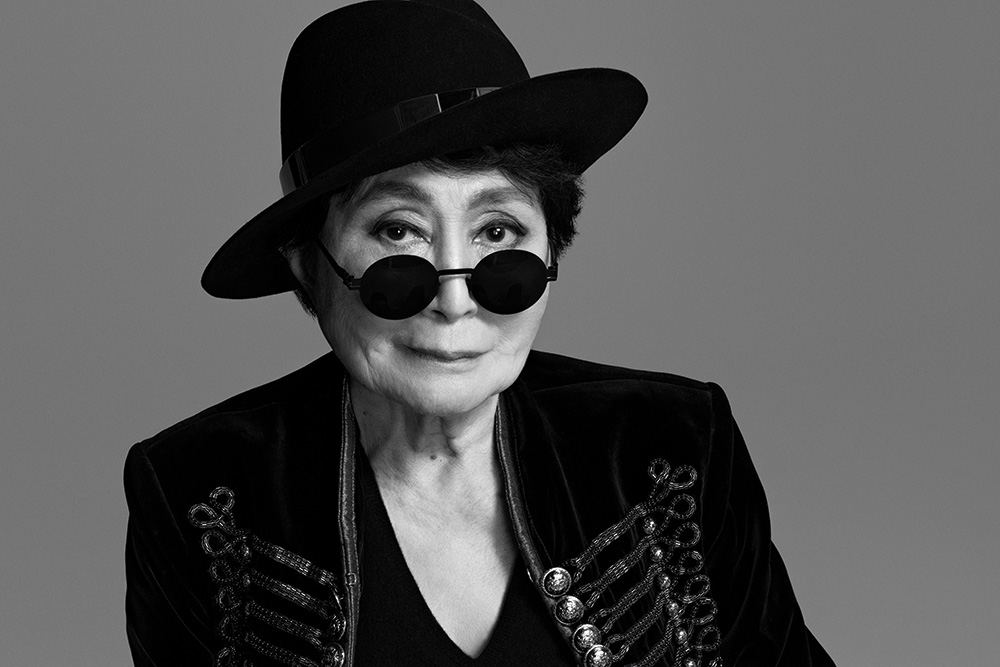 One of Yoko Ono's most famous works, ongoing installation Wish Tree, is also on show. Reading the wishes of visitors, hung onto the trees in the courtyard next to the gallery, is a hopeful and sometimes poignant experience – whether a wish to make the 'grieving of families easier' or for 'joy', or to 'sit calmly with my own thoughts'. Creating your own is a joyous act of optimism – a reminder of Ono's belief that 'you change the world by being yourself.'
There's also the chance to buy your own Yoko Ono 'piece', Air Dispenser (1971/2019) – air in a capsule, again a whimsical nod to humanity's continued commodification of our natural resources. Or why not play monochrome chess, with Play It By Trust aka White Chess Set (1966)? A hit with surprise visitor Ai Wei Wei, who came to the exhibition's opening event in June, this minimalist-inspired work is also influenced by Zen Buddhism. Competition is subverted into an act of play and collaboration. "The problem is not how to become different or unique, but how to share an experience, how to be the same," as Yoko Ono said. 
The problem is not how to become different or unique, but how to share an experience
This exhibition at the Heong Gallery is just one part of Yoko Ono: Looking For…, a city-wide takeover of Cambridge that brings 90 works by Yoko Ono to the city. Opening on 2 March of this year, with an unveiling of a plaque to 'Yoko Ono and John Lennon' at Lady Mitchell Hall, the concept was inspired by curator G. The plaque, gifted by G, commemorates the couple's first live performance together, at a jazz concert on 2 March in 1969. Yoko Ono had originally been invited to perform, with Lennon appearing as 'her band' – who played throughout, with his back to what he described as the 'weird, artsy fartsy' audience – whom he also rated as 'totally solid'. An audio recording of the avant garde performance is installed at Lady Mitchell Hall until December 2019.

"I wanted to contribute to the social history of the city of Cambridge by shedding light on something previously buried, but to also highlight the important role that music has played in Yoko Ono's career as an artist, usually overlooked under the shadow of John Lennon," explains curator Gabriella Daris. "It was Ono who was invited to perform at the concert of experimental music in Cambridge in 1969, and Lennon joined in at the last minute. It was her gig, really."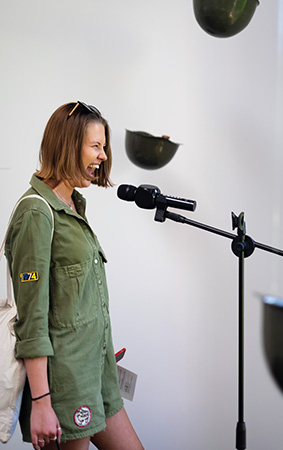 Yoko Ono's raw, powerful voice, with Lennon's guitar, showed the influence of Fluxus, of which she was a major pioneer – an art movement that valued creative process as much as final product.
The track Cambridge 1969 was part of the couple's first album together, This is Unfinished Music. "It is just us expressing ourselves like a child does, you know… What we're saying is make your own music,' John Lennon explained about their work.
With a symposium in October at the Heong Gallery, a walking tour of the works, screenings of Fly (1970) and Apotheosis (1970), both co-directed with John Lennon, text posters throughout the city, plus a performance of Cut Piece (1969) at the Ruskin Gallery and another exhibition at the Alison Richard Building – there are happenings and installations for everyone, with the audience at the heart throughout.
"All the works in the exhibition are participatory and invite you to contemplate an incomprehensible scope of time. You may not find solid answers but previously unconsidered questions might be revealed in the form of mental somersaults," Daris adds.
IMAGES: Yoko Ono: Sky Pieces is running at the Heong Gallery until October