Themes related to maternal mental health and society's relationship to motherhood feature in Motherworks, a day-long festival of performances and discussions at Cambridge Junction on 8 June.
Highlighting first-hand accounts of IVF, postnatal psychosis and the impact of sociopolitical issues on mothering in the UK today, issues surrounding maternal mental health will be raised.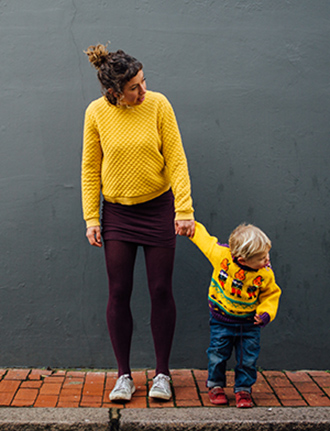 Motherworks is also looking at how artists struggle to go back to their chosen art after having children, leading to the lack of artistic output.
This lack of visibility is why the programme aims to stimulate debate on how to offer more support to audiences and artists, with one idea being residencies for artists wishing to explore their relationship with motherhood.
Producer Ruth Dudman (left) says: "The idea is that Motherworks creates a critical moment of reflection on motherhood. The programme not only features work from a range of artists directly inspired and affected by midwifery, study of maternal mental health, neurodiversity and IVF, but it also focuses on how new mothers working in the arts often struggle to continue their practice after having children.
"That's why there is a lack of work out there exploring this theme. Motherworks is full of brave artists whose honesty can serve as a permission card for the wider community to explore and unpack their own relevant experiences, in the hope that feeling less alone can be life-changing, or even life-saving."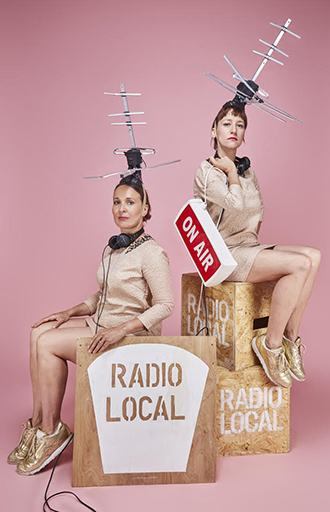 The performances are bound to stimulate debate. Among them are To the Moon and Back, by Anna Furse and daughter Nina Klaff, which reflects on the experience of IVF from two vastly different perspectives. One as the fertility patient, the other born as a result of reproductive science. With unflinching honesty, they reveal some hard truths of their close and complex relationship.
Dadders, by Frauke Requardt and Daniel Oliver, is another personal piece, revealing insight through interactive performance rooted in their experience. Daniel has dyspraxia and is too slow. Frauke has ADHD and is too quick. They are married and have childen.
Edith Tankus's Wild Country features an urban Canadian raising children in rural Kent, with declining parents back home. Part storytelling, stand-up and myth, how does she learn the codes of survival?
Motherworks also features a free exhibition, discussion-based events and a community project for expectant mums. A day pass (with events from 10.30am to 4pm) is £12.50, £8 concessions.
motherworks.org.uk | junction.co.uk