Edition takes a look around Cambridge's exciting and recently revamped riverside attraction
A monument to Cambridge's industrial heritage, the Museum of Technology towers imperiously over Riverside; easily the tallest building for miles around. It sits at the Cheddars Lane site of what was the city's Victorian pumping station, built in 1894 as an ingenious solution to Cambridge's mounting problem of waste and sewage disposal.
It took the city's household rubbish and burnt it to generate steam, which, in turn, powered the engines to pump waste out to the Milton sewage farm. When there, it would then be used as a fertiliser to the grow the crops that fed the horses, who pulled the carts which collected the rubbish and brought it to the pumping station. Even the ash from the burnt rubbish could be used to make roads in this remarkably joined-up, ahead-of-its-time system. 
The legacy of the Pumping Station lives on through the museum, where visitors can today see the magnificent Hathorn Davey steam engines and a huge historic boiler, alongside a collection of other artefacts that chart the evolution of power technology through steam, internal combustion and, eventually, electricity. 
The museum reopens this month following a redevelopment project funded by the National Lottery Heritage Fund, which has transformed the space with new displays that tell the story of Cambridge's industrial history through engines, telephone exchanges, printing presses and many more fascinating and functional contraptions. Brought alive with lighting, sounds and interactive exhibits, the museum celebrates the achievements of local industries and the people who worked in them.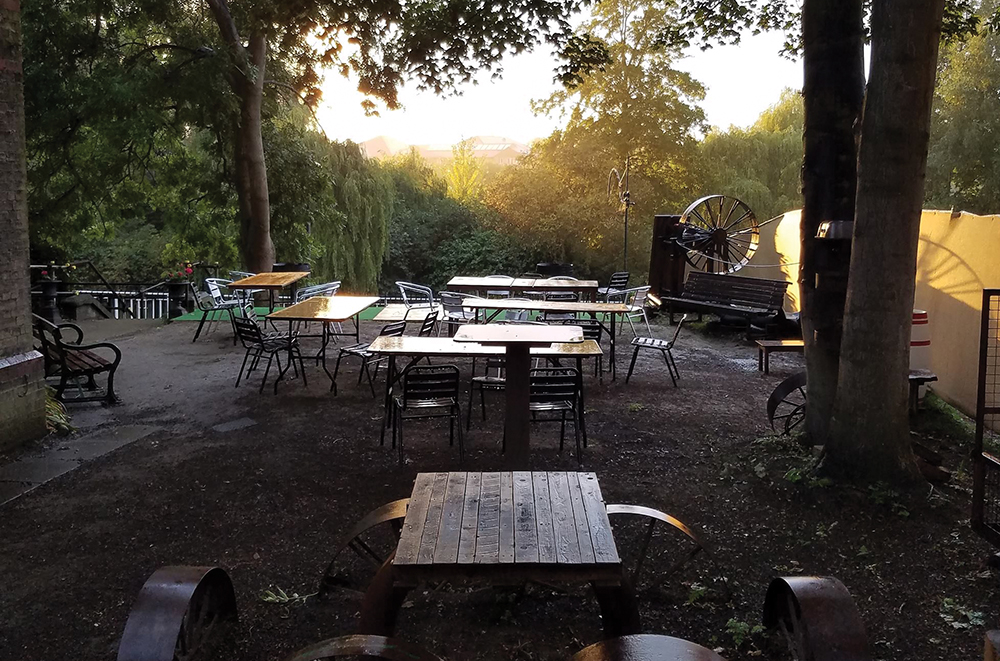 Morgan Bell, assistant curator, explains: "Displays show many of the forgotten industries of Cambridge, such as ironworking and brewing. These paint a different picture of Victorian Cambridge than the more familiar spires and gargoyles, colleges and cloisters. The stars include the first steam engine purchased by Chivers and Sons to provide mechanical power to their jam-making factory in Histon, and the lathe that Mackay's used to make the radio telescope array that Jocelyn Bell and Antony Hewish used to discover rapidly rotating stars called pulsars." 
We want to use our site and collections to inspire a new generation of engineers
There's also an exhibition dedicated to Pye and Cambridge Instrument Company; two local companies with international reputations for innovation, which features communication devices dropped to the French Resistance during the second world war, early TVs and a medical instrument that revolutionised the study and treatment of heart disease.
"We want to use our site and collections to inspire a new generation of engineers and be at the heart of our local community," continues Morgan. "There's plenty to entertain families, from the hands-on exhibits to an interactive model of the Pumping Station (complete with sewage smells!), as well as dressing up, activity stations with colouring in and feely boxes, and toolkits to help kids explore and learn."
Othersyde
As well as the overhaul at the museum itself, the surrounding site, known as Othersyde, has also had a makeover. In addition to serving as a visitors' centre, it offers an exciting, community-led space complete with riverside bar, yurt, food shack and expansive gardens. A unique, multifaceted space that calls out to be explored and enjoyed, there are big plans for all kinds of arts events, plus an engineering shed housed in an old shipping container. 
"We're a community hub," enthuses Matt Taylor, owner of Othersyde, who tells us the venue is attracting a diverse crowd so far. "We've got woodcraft folk meeting here, Transition Cambridge meeting here, as well as a knitting group, Extinction Rebellion, steampunk people, local poets doing readings, cinema in the gardens, music events, comedy nights… We wanted to make it as open as possible – we've got all sorts of things going on!" 
An ideal stop-off for cyclists and a lovely spot for an afternoon pint overlooking the river and enjoying a bite to eat, Othersyde is providing the neighbourhood with a unique and much-needed facility. 
"Riverside, this area, is very active – it's very up-and-coming" adds Michael Brown, the marketing manager. "CB4 has really changed over the last few years, and not everything is about the centre of Cambridge anymore. This is becoming a very active suburb, where arts and community is really happening. And we're part of that." 
There are especially exciting plans for the old Engineer's House, which will make an atmospheric setting for a series of immersive, action-packed escape games. It's something that Michael and Matt, having set up LockHouse Games in the city centre, have bags of experience with, and their enthusiasm is contagious. 
Matt explains: "The games are based on a story about the chief engineer who first lived here, and we've made that a kind of fantasy adventure, rooted in the history of the building, but at the same time, making it a bit Doctor Who-ish. It should be a lot of fun! The first game is currently being built and should be ready by the end of June." 
Fancy trying your luck? Up to 28 people can play at one time, and the game transports players to a (not wholly fictional) time when the city was in crisis due to an overwhelming build-up of rubbish and sewage – with teams tasked with fixing the steam engines and rubbish burners to save the city and make it safe again. There's an 'escape the haunted house' game, too, inspired by the strange and spooky stories that shroud the historic Engineer's House. 
Othersyde is open for drinks, food and private event hire now, with the Museum of Technology due to open on 7 June.