Returning with more than 350 events, Cambridge Science Festival celebrates its 25th anniversary
This year's Cambridge Science Festival is celebrating its 25th anniversary – the same year the periodic table turns 150 and Cambridge Philosophical Society, the city's oldest science body, turns 200. The festival will run for two weeks across a range of venues from 11 to 24 March, and the broad theme is 'discoveries'.
Find out how the next 25 years may pan out on our precious planet, with more than 350 events that examine the issues affecting us today – from climate change to mental health in teenagers and young people, to improving healthcare. You can expect big questions to be posed about the cutting edge of technology, such as: how will quantum computers change the world?
As ever, there will be debates, talks, exhibitions, workshops, activities, films, comedy and performances in lecture theatres, museums, cafes and galleries throughout the city. Some of the biggest names in science will be there, including the Astronomer Royal, Professor Lord Martin Rees, 2018 Nobel Prize-winner Sir Gregory Winter and THIS Institute director Professor Mary Dixon-Woods.
---
"Find out how the next 25 years may pan out"
---
Quantum computing, AI, big data and the effects of technology on our well-being all come under the spotlight. Quantum computing is tipped to revolutionise the world, with huge amounts being invested in making it a reality. Should we be getting excited about it? Dr Ulrich Schneider from the Cavendish Laboratory considers the claims in Quantum Computers: the Ultimate Tools for Discovery, on 18 March at Jesus College. In What Will My Quantum Computer Do For Me? PhD student Mithuna Yoganathan answers the simple question most of us don't understand: what is a quantum computer?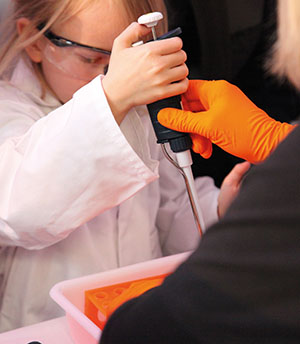 On 23 March, you can catch Making Alexa Smarter – AI at Scale, which features Dr Craig Saunders, head of applied science at Amazon Alexa Knowledge, discussing the 'brains' behind the groundbreaking virtual assistant at the Isaac Newton Institute for Mathematical Sciences.
For those with younger children, one of the main events, offering a one-stop experience across numerous areas of study, are the hands-on days at the Guildhall. From 10am to 5pm on 16 March, and 12pm to 4pm on 17 March, there will be a wide range of things to try, guess and find out about.
There's chemistry in the home, CSI: from Fingers to Footwear, the Secret Lives of Cells (Saturday only), genomics (Sunday only), exercise and energy, how muscles work, ageing, bacteria and much more.
Being able to decode the entire DNA sequence and determine mutations that can cause rare genetic diseases and cancer has been perhaps the biggest breakthrough of recent years.
Dr David Bentley, chief scientist at Illumina, and professor Mark Caulfield, chief scientist at Genomics England, consider the potential benefits in 100,000 Genomes Project: Transforming Precision Healthcare, on 13 March.
"The Genomic Medicine Service is the first of its kind where genomics will be embedded into a national health system, and it will transform routine healthcare in the UK," Professor Caulfield says.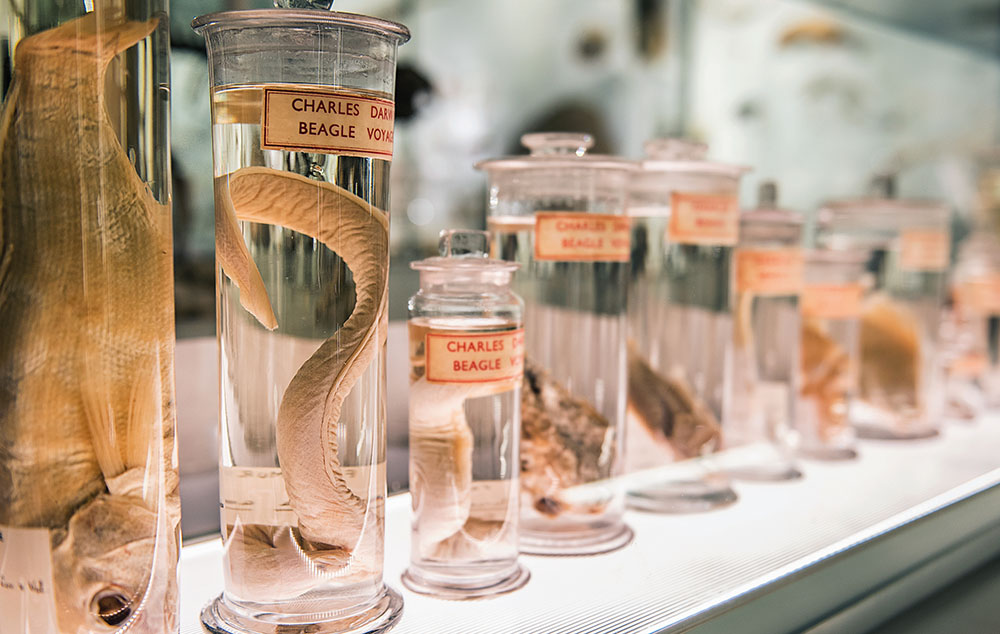 Also celebrating an anniversary this year is the Pentacle Club, commemorating 100 years. Founded by eminent mathematician WW Rouse Ball, it was originally for members of Cambridge University interested in magic. Members met to learn techniques and perform playlets at the annual shows in the '20s, which included a golfer having his leg sawn off and a patient being decapitated, with the severed head smoking a cigarette. These days, most of the membership comes from Cambridge and nearby. The club has teamed up with the festival for a magical, family friendly journey through science discovery on 17 March at Cambridge Junction. It aims to show magic is out there through a mind-bending journey featuring breakthroughs made at the university.
There are also several events considering climate change; the stark realities, latest findings and political solutions. In Climate Change: An Evening With James Lovelock, the doctor widely regarded as the father figure of our current climate concerns talks with Professor Chris Rapley and scientist and TV presenter Dr Helen Czerski about pressing issues – including whether humanity can hope to fix the problem.
Similarly, Abigail Burns, from the UN Environment World Conservation Monitoring Centre, explores global agriculture and conservation in Farming of the Future: Alternative Options for Agriculture and Conservation on 21 March. "Meat consumption is on the rise, driven by increasing populations and the rise of affluent diets – contributing to catastrophic climate change. On the flip side, climate change is increasingly impacting on agricultural production," she explains.
Sport seems trivial by comparison, but if you've ever wondered how to take the perfect penalty or where to go for the best chance to set a world record, Dr Tom Crawford advises on how to use maths to up your game in Maths vs Sport, on 23 March at Cavendish Laboratory.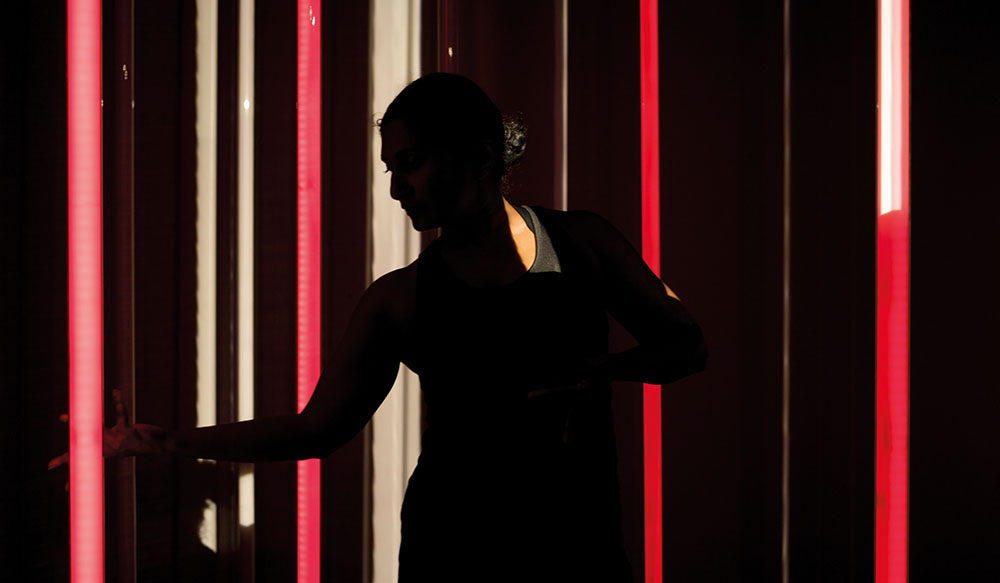 Highlights
With such a huge range of events (more than 350) throughout the fortnight, we recommend a look through the programme, but here are some of
the highlights
Is Technology Making Us Miserable? – 11 March, Jesus College
Despite being always on, are we any better off and are we better connected?
Putting Radioactivity in Perspective – 12 March, Mill Lane Lecture Rooms
Could research outcomes reset attitudes towards the risks of radiation?
The Universe of Black Holes – 13 March, Babbage Lecture Theatre
Professor Christopher Reynolds describes how future research into the most powerful forces we know of may change our view of reality.
The Long-term Perspective of Climate Change – 14 March, Department of Geography, Downing Place
A panel of experts considers the challenges faced when applying research to the policy-making process.
Cambridge Gravity Lecture: Sir Gregory Winter – 18 March, St Catharine's College
The molecular biologist's research has led to antibody therapies for cancer, rheumatoid arthritis and multiple sclerosis.
Polar Ocean: the Dead End of Plastic Debris – 19 March, The Polar Museum
Dr Clara Manno explores current research and the existing situation in the polar regions.
Reluctant Futurist – 19 March, Babbage Lecture Theatre
Mark Stevenson asks how we can reinvent ourselves for the next 30 years.
Making Algorithms Trustworthy – 21 March, Mill Lane Lecture Rooms
How do we check the algorithms that are increasingly making judgements about our lives?
On the Future: Prospects for Humanity – 22 March, Babbage Lecture Theatre
Professor Lord Martin Rees argues that our future on Earth and in space depends on us taking a different approach.
Booking is now open. You can download the full Cambridge Science Festival programme at sciencefestival.cam.ac.uk