Cambridge Shakespeare Festival starts August with its second set of plays underway across Cambridge University's college gardens, serving up an unmissable outdoor theatre treat.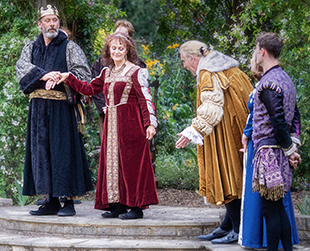 If you caught Henry IV Part 1 last month at Robinson College, Part 2 comes to the same venue to complete the tale. The Bard in a more playful mood can be seen in performances of Much Ado About Nothing and As You Like It, in the grounds of St John's and King's colleges respectively.
Shakespeare's final masterpiece, The Tempest, with themes of adventure, redemption and forgiveness, is at Trinity College gardens until 17 August.
Much Ado About Nothing also closes on the 17th, but the other two plays run until 24 August.