The Chesterton area is buzzing right now. Here's our round-up of the hottest spots
1 Satyam Yoga and Wellbeing Centre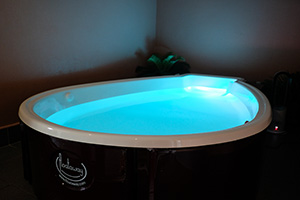 If you need to get away from it all, relax and recharge, pay a visit to Satyam Yoga Centre: a blissfully chilled out yoga and wellbeing centre on Hawthorn Way. Classes include hatha, vinyasa flow and 'warm' yoga, as well as meditation, gong sound baths, pilates and various fitness sessions, taking place across two light-filled studios.
The wellness room offers treatments including massages, while Satyam is also home to a rather cool flotation studio, where you can feel your problems float away in the warm cocoon of an illuminated pod filled with Epsom salts and warm water. Benefits include relaxation, increased focus, improved sleep and more – where do we sign up?

2 The Haymakers
This Chesterton High Street pub offers good food and drinks in a relaxed setting. It's known for its authentic Italian pizzas, with 13 varieties to choose from and the Caramellata receiving particularly high praise from regulars.
Many of the beers are from Milton Brewery and other microbreweries, plus there's lager from Peak District brewery Taddington. During summer, the beer garden is an ideal spot for a few pints in the sunshine. 
3 Radmore Farm Shop
A little bit of the countryside in the city, Radmore Farm Shop has been serving the CB4 community since 2006, when couple Vicky and Ben took the plunge and opened their own shop. They moved around the corner to Victoria Avenue in early 2017, handing over the design to local interiors hotshots, Loci.
The shop's signature rustic charm was retained, but with cool new branding, exposed brickwork and feature lighting, creating a smart little space. Inside, you'll find crates of organic fruit and veg, jars of pulses and dried goods, fresh bread, home-made cakes, artisan preserves, and a butchery and dairy section.
There's plenty to appeal to anyone trying to live more sustainably, from eco toothbrushes to refills for cleaning products, there's barely a piece of plastic to be seen. If you're not in the area but are still keen to try products, check out the delivery service.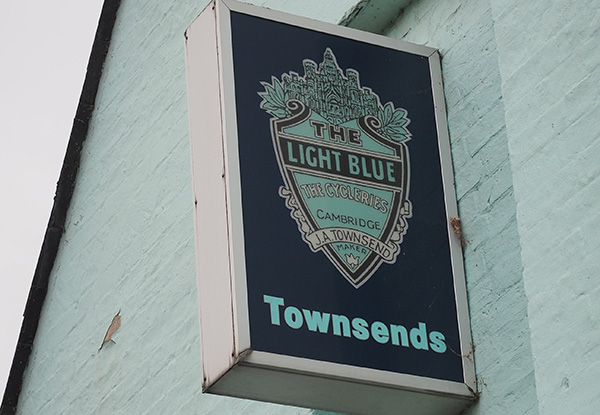 4. Townsends Light Blue Cycles
Townsends Light Blue Cycle Centre has been providing bikes to the people of Cambridge for a staggering 121 years (give or take a few years' pause during the first world war), making it one of the oldest businesses in the city.
Impressive stuff, but perhaps not that surprising given our city's enduring love of pedal power. It's popped up on Norfolk Street and Burleigh Street over the years, but has been in its current home on Chesterton Road for around 30 years, now onto the fourth generation of the Townsend family.
Aiming to provide top-quality cycles and service, the shop stocks leading brands of men's, women's and kids' bikes, including Pashley, Ridgeback and Genesis, plus its own covetable range of cycles (beautifully made, steel-framed and retro-style). There's a comprehensive range of parts and accessories on offer, too, from locks and lights to pedals and saddles, and there are numerous qualified mechanics in-house to fix your bike or give it a service to keep everything ticking along nicely. A true Cambridge indie.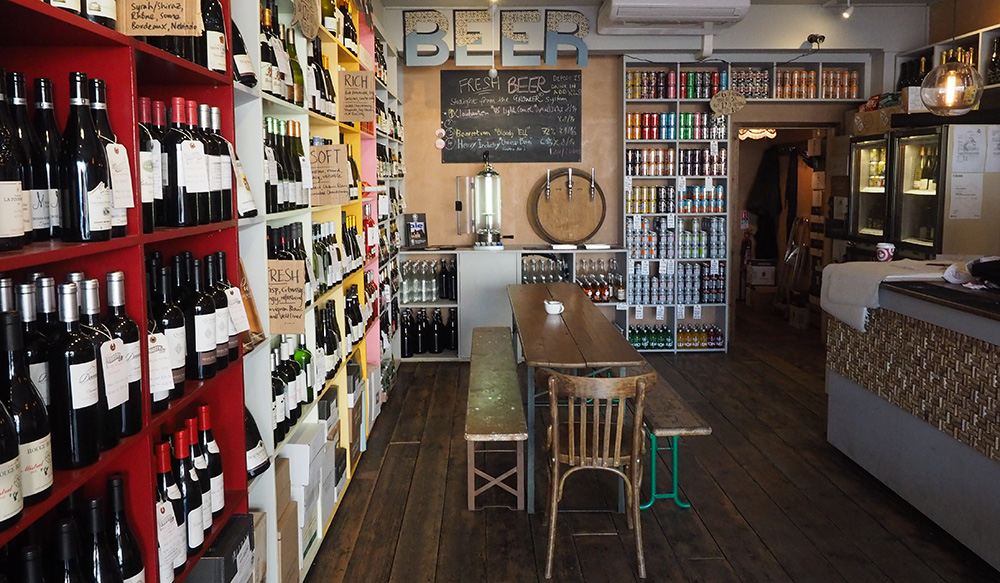 5. Thirsty
It's been four years since Thirsty first opened its doors, breathing fresh air into the city's drinking scene with its fun, accessible and contagiously enthusiastic approach to the world of wine. The company is now known for its perma-packed outdoor pop-up events, not to mention its King Street cafe, but 46 Chesterton Road is where it all began.
A little drinks shop with a big dream, Thirsty immediately won fans with its huge choice of wines, many of which come from small producers, and endless line-up of obscure craft beers. It's been adding to the offering over the years, doing up the space at the back and then the courtyard in response to the need for seating for an ever-growing customer base, as well as hosting events that range from tastings and talks to comedy, live music and quizzes. 
The owner cleverly hopped on the bandwagon of the city's street food scene when it was starting to emerge, inviting trucks to park up out the front every night of the week and giving customers the irresistible combo of great food (Steak & Honour, Guerrilla Kitchen and Pizza Mondo are regulars), with top-quality wine and beers. It continues to go down a storm and we wouldn't be the least bit surprised if there are already plans to roll out the Thirsty brand in yet more corners of the city – watch this space!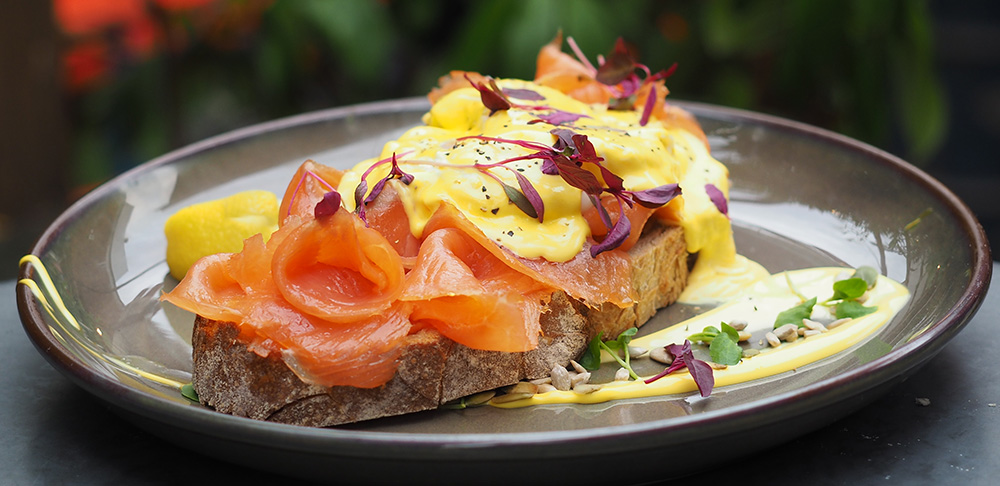 6. The Waterman
Part of the ever-expanding City Pub Company collection, which also includes much-loved watering holes such as The Petersfield and The Mill, The Waterman opened in 2017 and became an instant hit. 
It's a friendly place with bags of personality and a great line in entertaining events, from the Retro Night (cheapo Malibu and cokes, karaoke and 80s tunes), to the themed quizzes and film screenings.
We love the courtyard out the back for a pint and a bite in the sunshine, or when you want to cosy up, head into the 'potting shed' for a board game or two. Beer nerds will enjoy the "fresh, futuristic and fun" range of craft brews, including some made by sister pub The Cambridge Brew House, and there's even Prosecco on tap. Plus, if you really overindulge, The Waterman has stylish bedrooms upstairs, which you can book for the night. 
Food-wise, there are tasty brunches, nibbly finger food, Sunday roasts and epic burgers, with lots of options for veggie and vegan diners.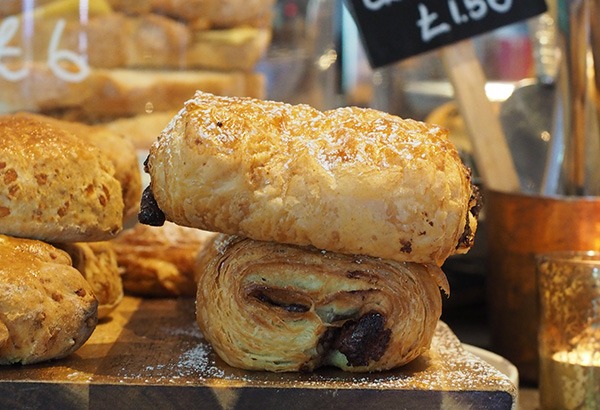 7. No 30
As with its neighbour, The Waterman, No 30 is owned by City Pub Co, but rather than serving pints, this outpost serves artisan coffee, hearty soups, sandwiches and salads. What it lacks in space it makes up for in cosiness, and there's plenty to tempt on the menu, from American-style waffles to charcuterie boards or a vegan burgers. Don't miss a tipple from No 30's small but perfectly formed cocktail list: ours is a Bakewell Fizz.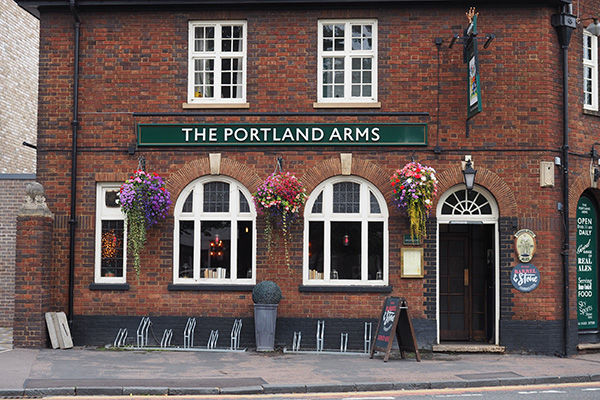 8. The Portland Arms
A lynchpin of Cambridge's gig scene, The Portland Arms has a reputation for being the place to discover great local bands and under-the-radar gems. With a capacity of 200 in its main room, it's the only mid-sized live music venue in the city, fulfilling a vital function for acts that can't yet fill the Junctions and Corn Exchanges of the world. From hip-hop to folk to death metal, you can expect acts from the whole musical spectrum, along with the odd comedy night. There's been an inn at this site since the 1880s, with current licensees Hayley and Steve Pellegrini taking the reins in 2004. Under their steer, The Portland has gone from strength to strength, including the addition of a tiki hut in the courtyard. When all the dancing gets too much and you need a refuel, there's a menu of pizzas and pub grub, plus small plates including calamari and chicken wings. 
9. Restaurant Twenty-Two
A Chesterton Road fine-dining favourite for four decades, Restaurant Twenty-Two was given the new lease of life it so badly needed in the spring of last year, when new owners Alexandra Olivier and Sam Carter took the reins. Interiors refreshed and menu completely transformed, the revamped eatery immediately won the hearts of both Cambridge foodies and journalists from the national press. And why are so many beating a path to this Chesterton Road town house's front door? First, the food is nothing short of exquisite: artfully presented plates of dazzlingly clever cooking using top-quality ingredients, all of which are carefully described by the pitch-perfect waiting staff. Second, for the calibre of what's on offer, it's a bargain, with a five-course tasting menu priced at £50. And finally, its friendly, accessible atmosphere belies the genius behind the hobs, offering a fantastic fine-dining experience with none of the snootiness that tends to come part and parcel. Restaurant Twenty-Two, we salute you. 
10. Stir
Chesterton's cafe culture may not yet be as evolved as parts of the city like Mill Road, but this neighbourhood can lay claim to one of Cambridge's very finest coffee shops: Stir. A large, airy space on the corner of Chesterton Road and Hawthorn Way, it is deservedly always thronging with customers and full of life. 
The cafe opened in 2015 with the simple mission of creating the kind of place that owners Judith and Matt Harrison would like to spend time in themselves. That meant top-quality coffee (sourced from Bury St Edmunds' Butterworth & Son), home-made cakes and a social hub that brought the community together.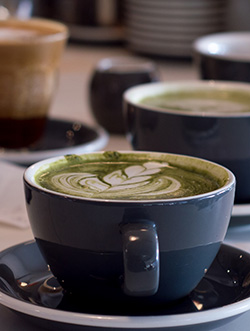 Fast forward four years and they've made good on their original goals, and then some. The food offering, once limited to toasties and cakes, has expanded into elaborate brunches and sourdough pizzas, and in 2017 Stir took over the space next door to open a bakery and shop, which runs alongside the main cafe. 
A team of skilled bakers creates a huge selection of breads, focusing on sourdough and other slow-fermented loaves, as well as viennoiserie and sweet treats including chocolate brownies and flapjacks. Like the sound of that, but don't want to leave the cosiness of your kitchen? If you live within a two-mile radius of Stir, you can get your loaf delivered fresh, via bicycle, to your front door each week through the bakery subscription service. 
As well as top food and coffee, Stir hosts a busy schedule of events for the community, which ranges from pilates sessions to creative workshops – check out the blackboard in the cafe for info on what's coming up. 
Coming soon
Next spring, there's going to be one more great reason to visit Chesterton: the revamped Tivoli pub. Another from City Pub Co, it's set to open in summer 2020, with plans including two nine-hole crazy golf courses, a yoga studio and bar. Plus, you can expect delicious street food. Stay tuned for updates!