Siobhan Godwood discovers why this family-run salon is a cut above the rest
For Joey Altomonte and his older brother Luigi, the idea of starting a hairdressing business together started with a family conversation around the dinner table at home in Cambridge. "Luigi said, 'I want to do hairdressing,' and I said, 'Yeah, that sounds cool!'" recalls Joey. "Our dad said that if we were going to do it, we should go into it with the aim of running a business together. Our uncle is a barber who has his own shop in Cambridge, and our dad runs his own business in the city, too, so it seemed like a natural goal, although it was a while before it actually happened."
Both brothers started out working in London for a company called Jingles. Back in Cambridge, Joey worked at Toni & Guy for ten years while Luigi was at Al Couture and Toni & Guy for seven years. One day, their dad spotted a salon on Mill Road, run by his neighbour, Ron, was up for sale. "Ron wanted to retire," says Joey. "My dad reminded us of that conversation around the table 12 years previously. I said no to begin with; I was happy where I was. But Luigi, being two years older, was ready to take a chance on running a business. I gradually began to see that if we were going to do it, this was the perfect opportunity. So I decided to go for it, and it was the best decision I ever made."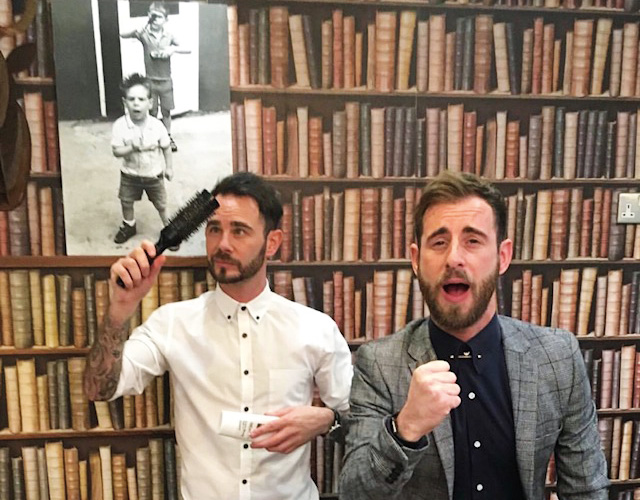 The brothers completed on the building in October 2013, and opened two months later. Running a business with your brother has its ups and downs, admits Joey. "We're hot-headed Italian brothers, and we shout at each other every five minutes," he laughs. "But I love him dearly, and if there's something Luigi's passionate about, then I let him take the reins, and he does the same for me if there's something that's really important to me. And sometimes we meet in the middle. But one of the secrets of our success is that we also have Kathryn; she's the scales, the one who keeps us balanced. I've known her for years, and she officially joined Fratelli a year after we opened, but she's been there guiding us and helping us right from the start."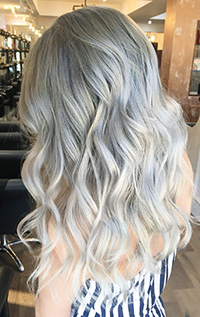 The rest of the team at Fratelli are hugely important to the success of the business, too. "The ethos behind our salon is that we are a family," says Joey. "When you describe a family, maybe you've got the crazy uncle, the quiet cousin, the one who's not actually related but is always there anyway… that's what Fratelli is like; everyone is unique and individual, but we're a family all the same, and each person brings their own strengths to the table. We want every customer to feel welcome at Fratelli; everyone who works here has a lot of talent and a lot of experience, and we are always pushing the creative, innovative side of what we do." 
We can do what we want, and take risks on issues that are important to us
In 2018, Fratelli became a gender-free salon, meaning that its pricing is based entirely on the time taken on an appointment, not on whether a customer is male or female. "Some women have short hair, some men have long hair, and it doesn't seem right that women should be charged more simply because of their gender. We call it gender neutral, but a more accurate phrase is 'equality pricing'. The price is based on you as an individual," explains Joey. 
He admits that he's had calls from clients, and from other hairdressers, saying that they don't get it. "Some people say, 'I don't understand what I'm booking in for.' But we have an hour appointment as a first step for every new client, and we get to know you and your hair, and then you'll just get the length of appointment that you need with your stylist. Lots of customers find they actually save money, and it's important to us to be fair, and give everyone the best service that we can," Joey explains.
"A lot of our local customers tell us how great they think our equality pricing is," he continues. "There's a very active, passionate LGBTQ+ community in Cambridge, particularly around the Mill Road area where we're based, and we've had clients thanking us for what we've done, and some who say they've come to us specifically because of it. It's not a system that pleases everyone, and some people do take the mickey. But we're not
a corporate company, we are independent: and that means we can do what we want, when we want, and we can take risks and make changes on issues that are important to us. We don't have to answer to anyone else."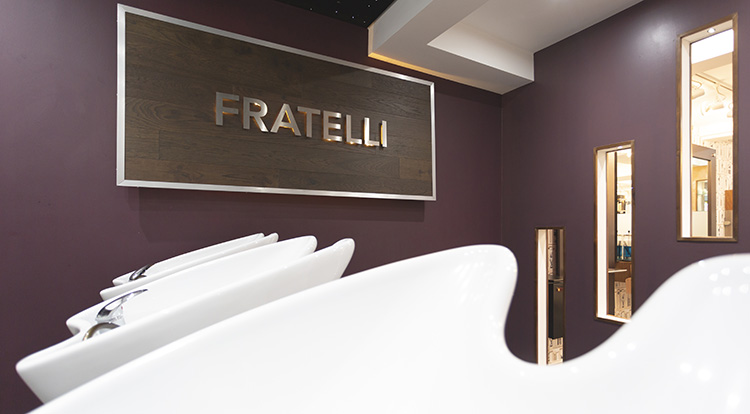 Being part of the Cambridge community is important for Joey and Luigi, and they try to give back to the city by getting involved with local charities. "So far this year we've raised £10,700 for Rooprai Spinal Trust," says Joey, "A friend of mine, Marrianne Rooprai, was involved in an accident when she was 27, and the charity raises money to help people affected by spinal cord injuries. I ran the London Marathon in April, and the RideLondon-Surrey 100 in August, and our clients have been amazingly generous in supporting some of our fundraising activities in the salon.
"We also work with a local charity called Something To Look Forward To. Anyone who is having treatment for cancer can visit the website and bid for a treat – anything from a free haircut with us to afternoon tea at Browns. The charity is always looking for other businesses to offer treats, so it's a great local thing to be involved with, and something that we're really proud of," Joey concludes. 
Fratelli Hair, 215 Mill Road, Cambridge, CB1 3BE, 01223 241212, fratellihair.co.uk