Image by Adam Cash
Mill Road Winter Fair returns on the first of the month for its annual wintery bonanza. Here's some highlights not to miss!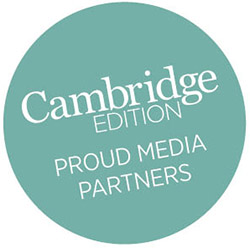 Eat, drink, shop, dance and be merry at the marvellous Mill Road Winter Fair, which returns for its annual outing on 1 December. One of the most treasured events in the local calendar, the fair attracts around 10,000 guests each year, offering a joyful celebration of not just the Mill Road neighbourhood but the whole Cambridge community. As ever, there's more food and fun than you can shake your woolly glove at, plus a plethora of stalls selling everything from Christmas decorations to handmade books and artworks, not to mention plenty of family activities.
Mill Road will be closed (for drivers and cyclists) from East Road to Coleridge Road from 9am until 5.30pm, so visitors can roam around freely and enjoy the party. Here's a taster of what's in store!
DON'T MISS
After a two year hiatus, the community parade is back and will snake its way from Romsey Terrace up to East Road from 12.30pm. This year, there's a time traveller theme, so expect all sorts of fantastical machines, gadgets and fabulously fancy dressed characters as the local schools and youth groups shimmy and bop their way through the fair.
This year's Mill Road Winter Fair will also see the unveiling of a new piece of public art, which will sit on the corner of Cavendish Road. The Romsey R, a striking sculpture conceived by local artist Harry Gray and typography specialist Will Hill, nods to the area's history, community and railway heritage. It will be revealed to the public at 12pm on the day.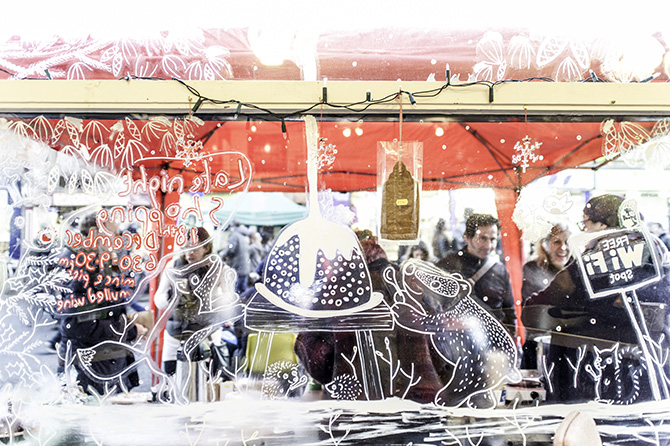 It wouldn't be a Mill Road Winter Fair day without a trip to The Empress, Cambridge's most exuberantly decorated pub. Step inside and ogle the kitschness, sip on mulled wine and warm up with a hog roast in the garden. There'll be a selection of Christmas beers, too, plus Father Christmas will be there from 3pm to 5pm with presents for all the kids.
The other pub you need on your radar on fair day is The Cambridge Blue on Gwydir Street. This much-loved watering hole pulls out all the stops with seasonal hot drinks and real reindeer out the back.
Fancy getting lost? Pay a visit to Petersfield Green, where Kay Barrett and her team are constructing a temporary labyrinth from 10.30am. It will be ready for exploring by visitors of all ages from midday, and come 3pm the labyrinth will be illuminated with tea lights for a magical mood as darkness falls.
MUSIC & MERRIMENT
From funk to punk and every genre in between, you'll be able to soak up all sorts of sounds from performers up and down the Mill Road mile. Highlights are sure to include the Latin carnival sounds of Arco Iris Samba Band, the uplifting voices of the Bibleway Gospel Choir and lively covers of classic hits by The Brass Funkeys. Head to Hope Street Yard for a party vibe and music from swing, be-bop and hip-hop maestros The Accidentalists, plus lively Eastern European beats from The Balkanoes. Calverley's Brewery will be doling out craft beers and mulled cider, plus Lily's Kitchen will be popping up with warming Thai curry, chow mein and spring rolls. Elsewhere, there's indie-pop-punk and wacky lyrics from Goddammit Jeremiah, funk from the Hi-Fi Dropouts and alt-folk from Honeywitch plus plenty more – grab a programme for the full line-up and dust off your dancing shoes.
Speaking of dancing: both the Cambridge and Coton Morris Men will be out in handkerchief-waving, bell-jangling force, while the brilliant Cambridge Swing Dance company will be lindy hopping around, too. If you fancy getting a little more involved, Cambridge Community Circus is offering free workshops at Great Eastern Street car park (12pm and 3.30pm), where you can pick up some new skills including juggling, spinning plates and mastering a diabolo.
 

FOOD
The vast and varied range of delicious eats is always a huge draw for the fair and this year is no different. You'll never be more than a few steps away from something tasty at the event, but for the biggest concentration of traders make a beeline for the Gwydir Street car park, which is once again hosting a large food market.
Those with a sweet tooth should seek out Audrey's Vegan Cakes, which specialise in traditional bakes such as Bakewell tarts, lemon drizzles, carrot cakes, Victoria sponges, cupcakes and brownies – all created without an animal product in sight. They'll also have some special seasonal treats including vegan Christmas cake, mince pies and gift bags of gingerbread and festive cookies – an ideal present for any pal on a plant-based diet.
Another treat not to miss at Gwydir Street is Kerief Catering, who'll be serving soul-warming Caribbean dishes including Jamaican pulled jerk chicken with pineapple salsa and jerk mayo, plus braised pork belly with homemade tomato chutney. While there, pick up a loaf or two from Dovecote Bakery, which makes fantastic artisan sourdough bread. It will also have a selection of seasonal specials, too.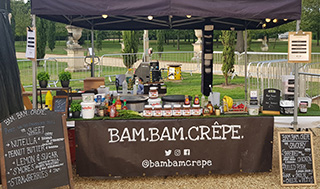 At St Barnabas, swing by Bam Bam Crêpe, one of the city's newest street food vendors. It will be serving a mouth-watering range of crêpes for £5 a piece with fillings including the signature Nutella and crushed Oreo.
There'll also be gourmet burgers courtesy of local faves Steak & Honour, fluffy steamed bao with lip-smacking fillings from Guerrilla Kitchen and tempting Austrian treats from Holy Schnitzels.
If you're after a sit down and something warm to drink, nip over to Donkey Common, which is by the swimming pool, and visit The Rural Coffee Project. Or, if you're after something a little stronger, Cambridge Wine Merchants will be doling out winter cocktails and dance-worthy tunes at its Vino Vinyl Bar and Disco outside Bharat Bhavan, while Thirsty's beer bus will be busy keeping the crowds full of Christmas spirit at St Barnabas.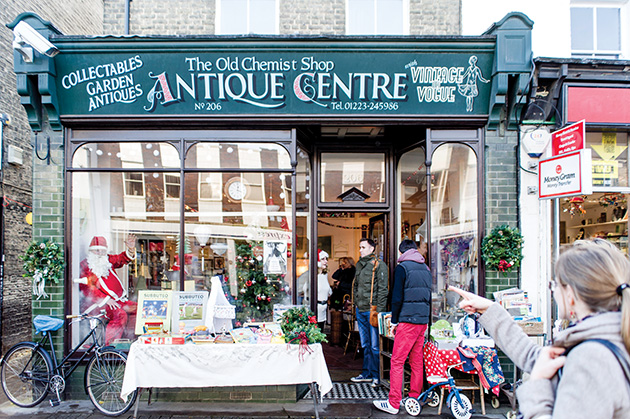 SHOPPING
The fair is a great chance to blitz your Christmas shopping list and pick up unique gifts from local independent traders. Donkey Common is hosting a mix of market and craft stalls, including local charities and a face painting stall. From handmade soaps to original artworks to homewares and gifts, there will be plenty to explore.
At the Petersfield Green marquee, visit fine art photographer Sara Rawlinson for a stunning image of a local landmark. She'll be selling work from two projects: one that focuses on Cambridge College Libraries (below), another that shows King's College Chapel in all its glory.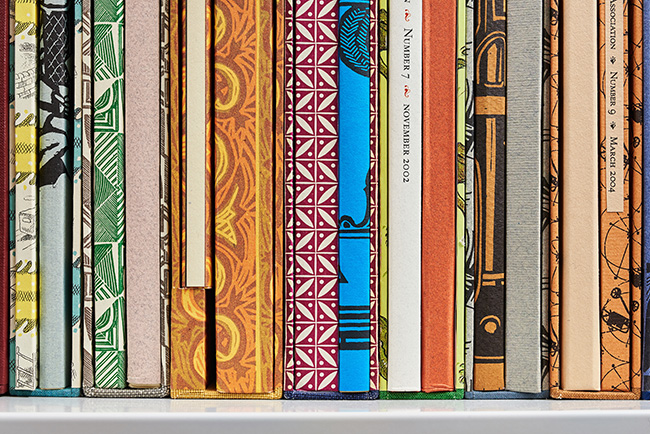 As well as originals, there will be greeting cards and prints available for purchase on the day.
The Petersfield Green marquee will also house festive décor and gifts from Hook & Light, illustrated cards, books and prints from Jo Clark Design, handmade ceramics from Roxane's Creations and silver jewellery from Argentarre, plus lots more.