All eyes may have been on the River Thames last month for the Oxford and Cambridge Boat Race, but come 7 September, the action is on the Cam, when the Cambridge Dragon Boat Festival returns for a day of raucous fun on the river.
Known for its lively atmosphere, the festival is now in its 15th year and offers the chance to see teams battling it out along a 200-metre stretch of river by Ditton Meadows, cheered on by hundreds of spectators. 
Crews are made up of companies, clubs and groups of friends from around the region, with 11 people (including a drummer), racing in traditional, ornately carved Chinese dragon boats. Qualified helms and racing equipment are provided by festival organisers, Gable Events, and each crew is guaranteed a minimum of three races. 
You don't need to have the physique or athletic prowess of Sir Steve Redgrave or Dame Katherine Grainger to be a successful dragon boater. In fact, no previous experience is needed at all – just plenty of team spirit and enthusiasm.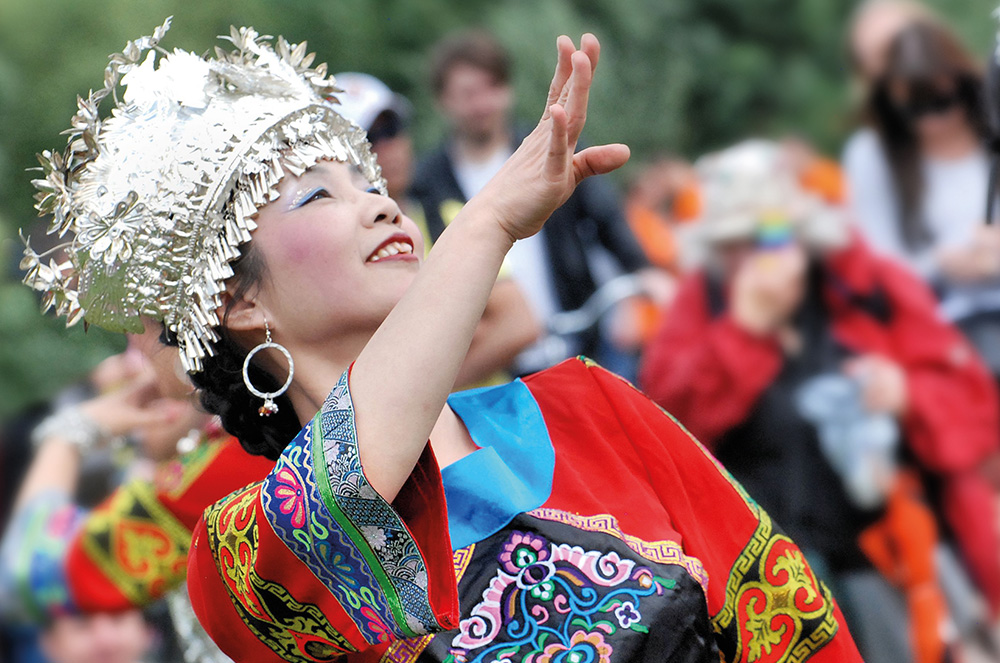 Under the expert guidance of the helm, your crew will be paddling along in time and bonding together as you race towards the finish line. Each team gets three attempts to improve their race time, and everyone has an equal chance of reaching the semi-finals. More than 40 crews are expected to battle it out and all are keen to knock the CMR Surgical team off their pedestals as reigning champions.
If you fancy getting involved, then good news: there's still time to enter a team, but get in quick as spots do tend to sell out. You'll be joining local firms including Sitec Infrastructure Services from Waterbeach, who've been enthusiastic contestants for the last two years. 
Crew manager Taryn Caleno had this to say about the event: "We are always so busy as a company with a number of different teams working for separate clients and types of work. We find it difficult to fit traditional team building away days into our schedule, so the Dragon Boat Festival is a great opportunity to link in our social side with an element of team building, too!"
As well as being lots of fun, the festival raises around £20,000 for charity each year. For 2019, the chosen cause is once again Addenbrooke's Charitable Trust (ACT), a charity dedicated to making a difference for patients at Addenbrooke's and the Rosie hospitals. By entering a crew and raising money for ACT, the teams are helping to raise much-needed funds for cutting-edge technology, additional specialist services, important research and extra comforts for patients that make all the difference over and above what would be possible through NHS funding alone.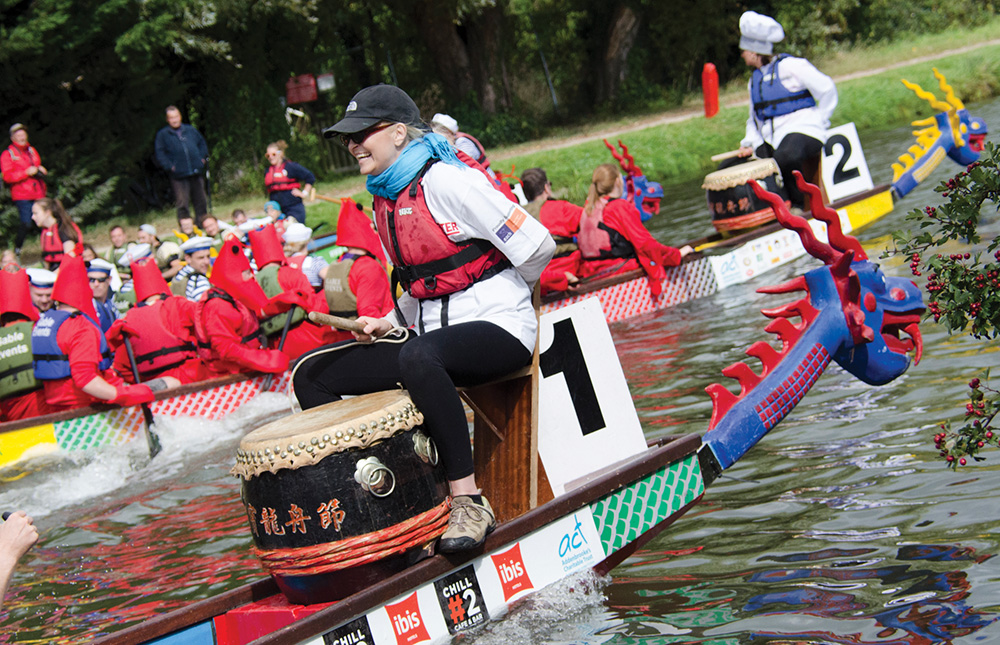 Emily Willdigg, ACT's mass events lead, is looking forward to building on the success of last year's event: "We hope that businesses will support our much-loved hospitals by getting a team together. With the help of many generous supporters, we can provide funds so that our local hospitals can offer the very best care day after day, year after year."
For spectators, there's plenty to see, with a race every 10 to 15 minutes, plus bankside entertainment including children's rides and inflatables, food stalls and a bar. There will also be a colourful Chinese lion to meet, t'ai chi and traditional dancing displays. Visitors will also have the opportunity to find out more about the festival charity, ACT, and the fantastic work it does in making a difference for patients at Addenbrooke's and the Rosie hospitals.
Keeping the competitive spirit healthy, there's a trophy up for grabs, plus the team that raises the most money for charity will win a fun day out at Cambridge Escape Rooms.
For further details and an entry form call 01780 470718 or visit dragonboatfestivals.co.uk/cambridge
What is dragon boat racing?
Dragon boat racing originated in Ancient China more than 2,000 years ago. Traditionally, these paddled long boats were raced by contending villagers, and it remains a popular Chinese pastime to this day, celebrated each year with a huge festival in June.
The sport is becoming increasingly popular in the UK – in fact, it's Britain's fastest-growing corporate team-building activity!
That might be because it requires no previous experience and doesn't rely on brute strength –  it's something everyone can get involved with. The key to success is teamwork, timing and listening to your helm's instructions: failure to do so could result in an unscheduled bath!