Plenty to see and do during the next month
10 February

Hansel and Gretel
An updated version of the classic Grimm's fairy tale Hansel and Gretel, from Uchenna Dance, finds two young people lost in a big city, overwhelmed by the sights and sounds. Expect to groove in your seat to house beats mixed with African and contemporary dance, as you are transported to a different world while the duo try to find their way back to their family. Catch Hansel and Gretel at the Junction on 10 February, with tickets £10 adults, £6 children, group tickets available.
18-22 February

Audley Butler School
Being the butler of a country house is no easy job: do you have what it takes? All ages can learn the tricks of the trade, but make sure your shoes are polished and you stand up straight! Learn everything from dressing a table to folding a napkin at Audley End House during half term, from 18 to 22 February, 11am to 4pm. Tickets will be available to buy on the day, but free for English Heritage members.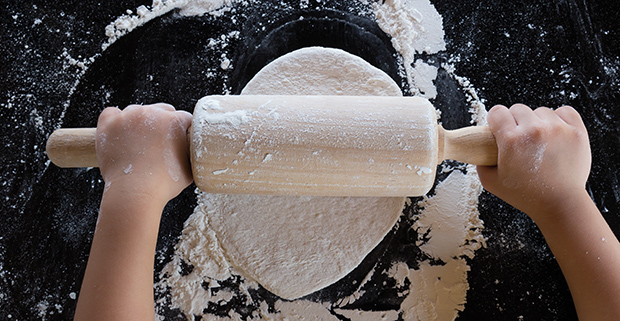 19-22 February
Cambridge Cookery Classes
Inspire your kids in the kitchen with mouthwatering classes at Cambridge Cookery, from 19 to 22 February. Some classes are for parents and children together, with curries on the 19th and all things pizza and pasta on the 21st – morning and afternoon classes available. A kitchen confidential class for teenagers is on the 20th, designed to be motivational, whether your teen experiments in the kitchen or shows little interest. On the 22nd try Terrific Tray Bakes, with a suggested age range of 12 years up.
Until 1 April
Crazy Cone Capers
For a bit of culture, a visit to the Fitzwilliam Museum is also completely free. You could easily spend a day exploring the impressive permanent collection and the latest exhibitions, which includes Sampled Lives (running until 13 January), which showcases beautifully embroidered and stitched samplers illuminating the lives of girls and women from mid-17th century English Quakers to early 20th century school pupils. Also free to explore is the Museum of Zoology, which reopened last year with a stunning new look. Dating back to 1814, the museum is home to one of the largest and most important natural history collections in the country, holding some two million objects and showcasing an awe-inspiring diversity of specimens from across the animal kingdom.