Image: Lost Horizons
Jordan Worland, from local music website Slate the Disco, selects his must-see gigs in Cambridge during September
The end of the summer festival season sees normality restored to Cambridge's live music scene with a bumper month of shows ahead.
At The Blue Moon we're backing Marisa Anderson (6 Sepember) and Abi Wade (11 September) as must-sees in your diary. Anderson brings incredible solo guitar instrumentalism to Cambridge from the States in support of her latest record and most diverse to date, Cloud Corner. The LP is another example of why Anderson is one of America's most interesting and talented guitar players and composers.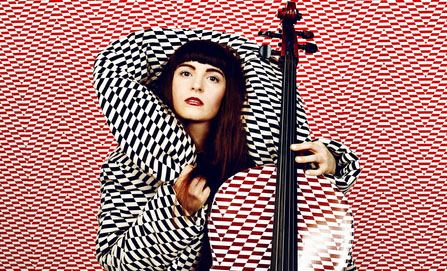 Abi Wade (right) released her debut album this year, filled with stark, glitchy electronics juxtaposed with warming acoustic cello and pop vocals.
There's a plethora of good shows at The Portland this month. Our top pick is American troubadour Willy Mason bringing his folk stylings to town on 12 September. Our next Portland pick is the distilled sounds of dream pop pioneer Simon Raymonde.
Raymonde has spent more than 20 years pushing the careers of others via his label, Bella Union, but last year released the stunning album Ojala which was a collaboration with drummer Richie Thomas. Raymonde has previous form, most notably as a member of pioneering dream-poppers Cocteau Twins in the 80s and 90s.
Other Portland shows of note include groovy psych rockers, Space (14 September) thrash punk outfit Pizzatramp (8 September) and folk singer-songwriter Scott Matthews (20 September). Other folk offerings in Cambridge include The Willows (2 September) and Cara Dillon (29 September) both at the J2. In the Junction's main gig space, Brooklyn's legendary alt-rockers They Might Be Giants are back (22 September) and bring a brand new two-set 'Evening with…' show.
Cambridge boy done good Nick Mulvey returns on 29 September to perform a solo, stripped-back acoustic set, his largest show ever in the city, at the Corn Exchange.