If you're a turntable aficionado, a fan of live music, or both, Record Store Day is Christmas come early
The vinyl revival keeps growing – and a big part of that is thanks to Record Store Day. For years, it has encouraged bands and artists to record special releases, or record companies to mine their archives for rare and live tracks – all in the name of getting punters back into record shops.
Mill Road's Relevant Record Café has a vinyl emporium in a spacious cellar that would have even the most uninterested digital music fan salivating at the mass of black discs. When it comes to Record Store Day, the cafe has become a well-oiled machine.
This year's big day is 13 April and it offers tempting breakfast food at 6am. That's the time when record buyers (who will have been queueing for some time already) are allowed in, with numbered tickets saving their place in the queue. No record shop in the country can sell their precious RSD stock until 8am… which means time for a second coffee and a top-up snack!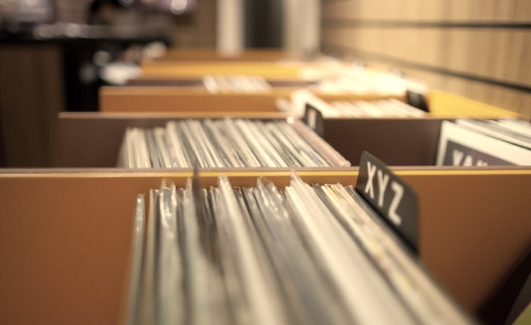 The list on this year's big day has sparkly heavyweight discs available – from David Bowie to Chase & Status, via Bark Psychosis. Once the early starters have snapped up the most in-demand records, a host of bands will play the venue from 12pm.
Gabby Rivers is back, having performed at Relevant for RSD last year, and also on the bill are the Emma Kupa-fronted Mammoth Penguins (who really deserve a mega-hit or two).
The list of releases is extensive, so if you're interested, check it out at recordstoreday.co.uk. You at least want the detail on Bananarama's three choices!
Live acts on the day at Relevant
12pm Gabby Rivers
1pm Ikigai
2pm Tundra
3pm Mammoth Penguins (right)
4pm Influx of Insanity
5pm Max Bianco & The Bluehearts