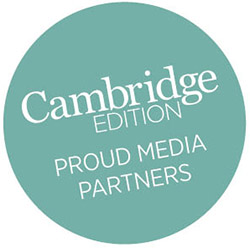 Love interior design? In the process of doing up your home and after some inspiration or advice? Just fancy admiring some gorgeous homewares and having a cuppa and a slice of cake? If you answered yes to any of these questions, make a beeline for the Cambridge Home + Garden Show, which makes its debut on 9 September. The first event of its kind in the city, it takes place at the Guildhall in the city centre, featuring a packed exhibition hall, talks, workshops, professional advice and a pop-up café to relax in.
"The Cambridge Home + Garden Show has been something I've been thinking about for a while and I'm so excited that my idea is coming to fruition", says organiser Jennifer Chong. "There are design events all over the country, particularly in London, and I couldn't understand why we didn't have one in Cambridge. There is so much creative talent here that needs to be celebrated and I know how much people enjoy gathering ideas for their home and garden.
"I'm delighted to be able to present this fantastic collection of businesses, and supporting local independents is something I'm passionate about. I hope visitors will be inspired, pick up some valuable tips and discover something new to help them create their dream home."
Dedicated to the best in home and garden design, the event is completely free to attend, and will bring together an eclectic range of carefully curated exhibitors, from start-up rising stars to larger, well-established companies. Whatever their size, they all share a passion for their trade and a commitment to offering exceptional service and quality products.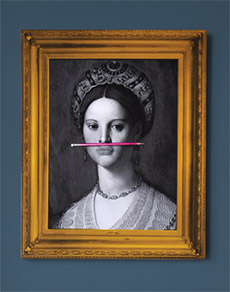 The line-up includes Farrow & Ball, a company famed for their exquisite handcrafted wallpaper and highly pigmented paints; bringing vibrancy to homes both traditional and modern. They'll be joined by John Lewis of Hungerford, who have a showroom on Regent Street in Cambridge and have been making beautiful kitchens, fitted wardrobes and freestanding furniture for 45 years. Celebrating British blooms will be local company Wild Rosamund, who create stunning floral displays and will be offering demonstrations at the event.
"Cambridge is a quintessentially English city and we Brits love to prettify our homes and gardens with flowers. As Wild Rosamund uses only British and locally foraged flowers and foliage, we're really excited to be involved in a local event that gives us the chance to show everyone how easy it is to use British flowers to decorate their home," says Bridget Davidson, owner of Wild Rosamund. "Our demonstrations will show visitors how to make a simple but striking arrangement with what grows in their garden or the countryside around them."
Another fabulous local firm who'll be in attendance is Oxbow and Peach, run by a pair of childhood friends who turned their mutual passion for seeking out vintage homewares into a busy and thriving enterprise. Pop by and visit them at the show or their charming showroom in Whittlesford, a former Victorian schoolhouse filled with 'eclectic, eccentric and exquisite' pieces, from chandeliers to cushions. Mineheart, another local company and a partner for the show, will be bringing some of their stylish furniture and accessories to the show to create a luxurious seating space at the café for visitors to admire and enjoy. Expect quirky furnishings and fabulous British design.
There's plenty more to explore and enjoy too – be sure to take plenty of questions, a notepad to jot down your ideas, and get ready to get inspired!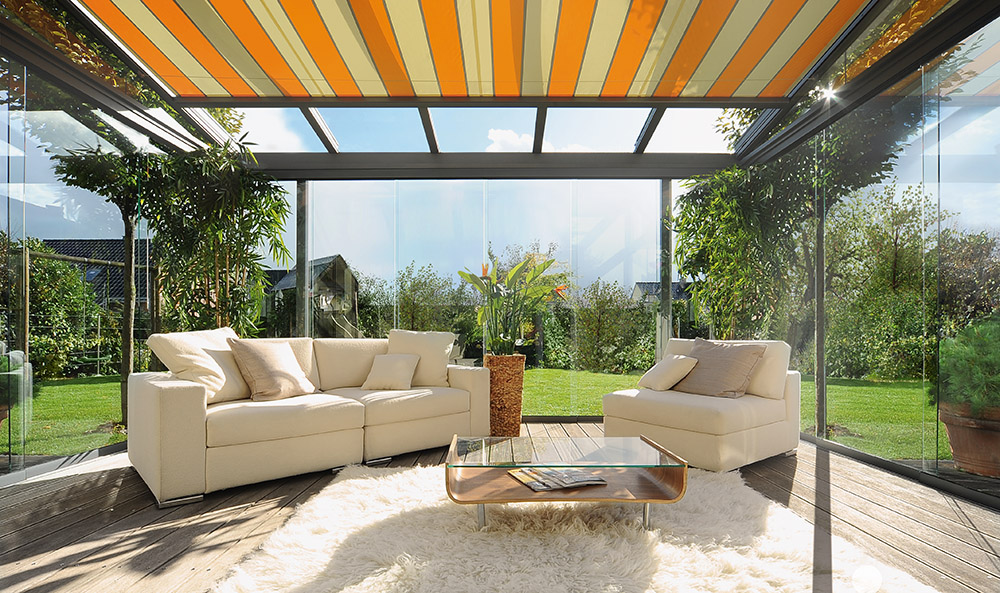 Talks and demos
In the small hall, visitors can listen to talks and demos from industry professionals. The programme includes interior design advice from designer Katie Malik, a Farrow & Ball colour talk with a Q&A session, flower arranging from local florist Wild Rosamund, a styling demo by interiors stylist and editor Victoria Harrison, and a talk by blogger Vaila Morrison on Inclusive Design.
Design advice
If you're looking for help with a project, you can submit questions for the experts via the Cambridge Home + Garden Show website. Head to the 'Ask Me Anything' section, which offers the chance to have a free 30-minute design consultation with a professional on the day. Whether it's an architect, interior designer, garden landscaper or a niche specialist, you will find the right person to deal with the query. There will also be RIBA architects available for one-to-one consultations.
Pop-up cafe
When you need to sit down and relax and refuel, stop by at Novi's exclusive pop-up café at the inaugural Cambridge Home + Garden Show. They'll be serving delicious food and drinks, including Frank & Earnest coffee.
Exhibitors
Anglia Fireplaces l Art of Flooring l Cambridge Classics l Cambridge Garden Studios l The Cambridge Shutter Company l colour + shape l David Hall Kitchen and Furniture Makers l Design Republic l Devlin Architects Ltd l Eclectic Mix Cambridge l Farrow & Ball l FiMi l Harri James Slate l Indiana l Jessica D'Alton Goode l John Lewis of Hungerford l Karen Jinks Design l Koti & Co l Lanai Outdoor Living Ltd l Laura Chaplin Artist l Mabel Fox l Millworks Ltd l OpenForm Furniture l Oxbow and Peach l Pelikan Online l Profile Designs l Robert Barker Garden and Landscape Design l Sunflower Artistry l Vescom l Wild Rosamund l Zion Landscapes