As the darker nights draw in, it's even more important to have a cracking book on the go to keep you company – so we've rounded up a handful of recent releases to add to your #ToRead pile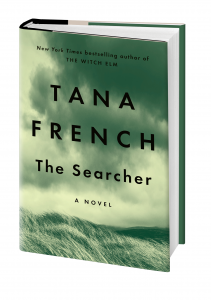 The Searcher by Tana French (out 5 Nov)
Revealing too much about this fantastic new work from Tana French – arguably one of our greatest living mystery writers – will give away the thrill of staring, open mouthed, as its languid, drawn-out, razor-sharp plot unravels, exquisitely. Suffice to say that protagonist Cal Hooper, newly retired from the Chicago PD, recovering from a grim divorce and hoping for a quiet life renovating a project house in a remote Irish village, does not quite get what he hopes for. The characters he encounters are truly believable, and the slow, almost meditative pace of the beginning of the novel is perfectly fitting for its stunning setting in the Irish countryside – yet all this beauty and hope is masterfully dotted by French with the occasional, unsettling prickle of doubt and uncertainty, as if you've seen something sinister scuttle across the edge of your vision, and shake your head to brush it off. But as Hooper ends up wondering: what is real anyway – and did he really want a quiet life? This book challenges conventions and reveals ill-meant truths, well-meaning lies: friends who turn out to be less than promised and strangers who become closer than family – adding up to make this, like all books from French, into an absolutely perfect winter read.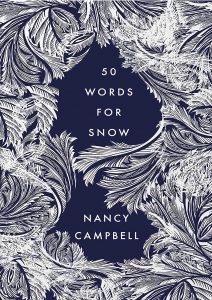 Fifty Words For Snow by Nancy Campbell (out 5 Nov)
Compiled by author Nancy Campbell, the title of this beautiful book plays on the (now-disproven) myth about the multiple 'Eskimo' words for snow, and sets out to dig deep into the drift of knowledge that can be extrapolated from different languages' terms for the cold white soft rain that falls from the sky in the winter months. As anyone who's spent an early morning in central Cambridge after a snowfall will know, and as Campbell writes in her introduction: "snow makes a familiar place strange… it can seem to rewrite reality, concealing, clothing, cleansing or suspending the landscape. It muffles. It shrouds."
Finished under lockdown, Campbell voyaged around the world through dictionaries and extensive research: not an unfamiliar activity for someone who had previously researched glacial ice, travelling north of the Arctic Circle to do so – this wonderful work is a fantastic exploration of language but also a record of what we might be soon to miss, if climates continue to change and snowfalls become even less frequent.
Loss is a haunting theme for the book: the foreword reveals that as the author began to compile this list of words, her partner Anna suffered a major stroke. Campbell worked on the book through a long and difficult winter at Anna's bedside while she recovered from severe aphasia, with her words returning in fragmented and "often puzzling" form – leaving the author to wonder even more about the complexities presented by vanishing vocabularies, and the sheer power of a single word.
The fifty sections of this project contain linguistic analysis, geographic records, folk stories, economic history, references to art, film, music – it's so much more than simply a wonderful gift for a weather-lover, or anyone curious about the origins of language. An ideal wintery bedside companion that's packed tight with information: Campbell should be applauded for the extraordinary amount of research that's been distilled into each of the book's sparkling, fascinating chapters.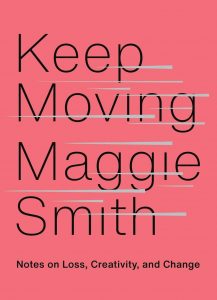 Keep Moving by Maggie Smith (out now)
If you've been online through the pandemic, you've probably read the exquisite poem 'Good Bones' by Maggie Smith – a true national treasure, but the one who's an author from Ohio, rather than the octogenarian mega-star actor. Written in 2016, 'Good Bones' became a small shard of white-hot hope, shared voraciously by word-lovers looking for meaning in post-tragedy senselessness. This new work builds on that hopefulness in a series of heart-filling quotes and essays, fragments held together with pure gold, finding the opportunity for growth and expansion in the face of terror and sadness. As the book's blurb itself says: 'Keep Moving celebrates the beauty and strength that's found on the other side of loss… and is for anyone who has gone through a difficult time and is wondering: what comes next?' A stunning and truly helpful gift for anyone who might be struggling, or in need of a little hope.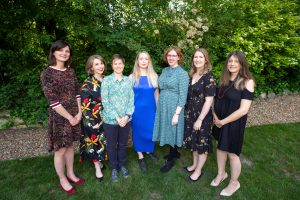 Lucy Cavendish Fiction Prize 2020 Shortlist Announced
Exciting news for book fans both within our city and across the world as Lucy Cavendish College, part of the University of Cambridge, has published its annual shortlist for its prestigious Fiction Prize. Six authors have made the cut, making it the second biggest year yet for the Prize – over 400 entries were whittled down to this final few.
In Edition Book Club's opinion it's always worth learning the names of the writers who make the shortlist: many of the authors from previous years have gone on to be published, some to huge international acclaim – including Sara Collins, who was shortlisted for the Prize in 2016 for The Confessions of Frannie Langton, now published and an absolutely superb read. So without further ado, here are the next crop of authors and novels to add to your list!
The 2020 Shortlist
Bibi Berki – The Watch
Emma Barlow – Message Received
Aoife Fitzpatrick – An Arrangement in Grey and Black
Francesca Steele – The Group
Susan Stokes-Chapman – Pandora
Laure Van Rensburg – Eden Lost
Each shortlisted entrant is a previously unpublished author, over the age of 21, who submitted the first 40-50 pages of their novel and a three to five-page long synopsis. Open to all women, the prize is looking for works that "marry literary merit with unputdownability" – if you've got a book in your head that's been longing to get out, perhaps next year's shortlist could feature your work?