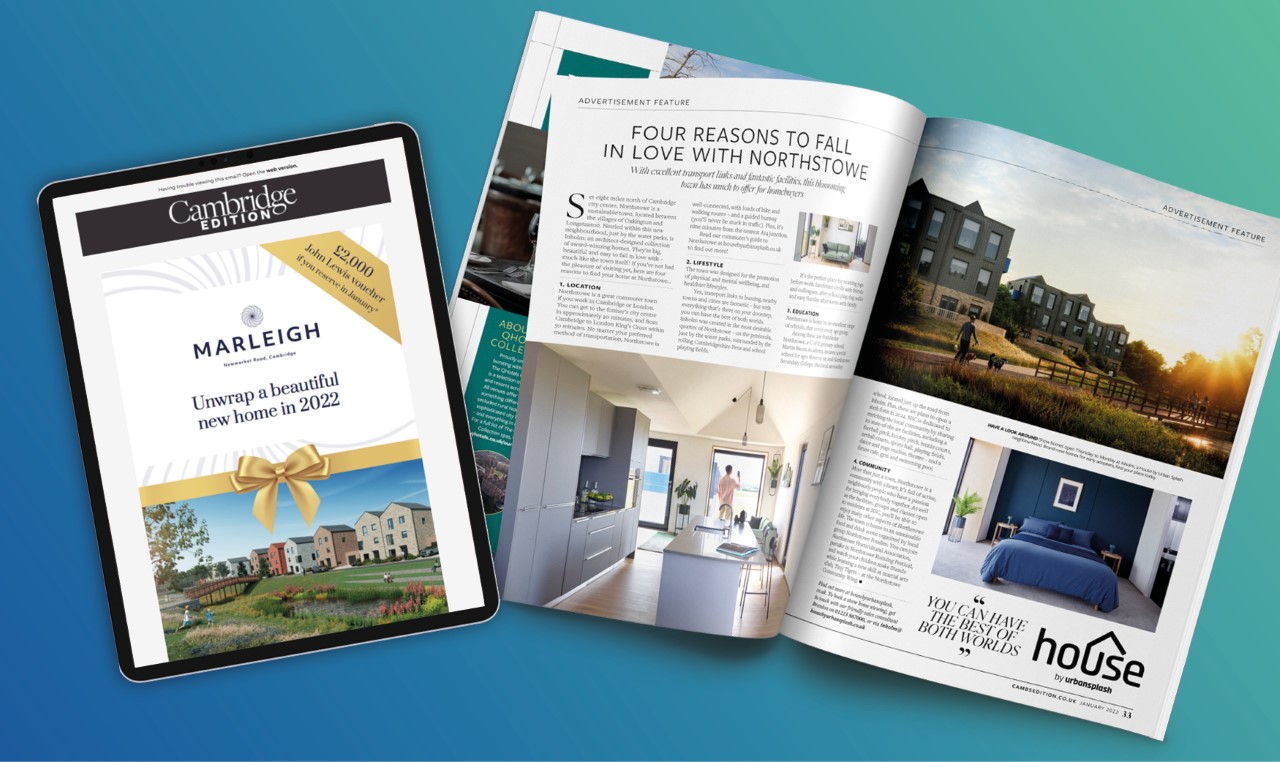 Since starting out in early 2011, Cambridge Edition has established itself as the leading magazine in the region. It provides a lively, informative monthly guide to what's on in the area – from restaurant openings to theatre, gigs, festivals and family activities – as well as taking a look at topics such as interiors and education. The magazine has a monthly circulation of 35,000 copies, with an estimated readership of 49,000 monthly.
Print Distribution
Magazines are delivered to carefully selected points around the city, including the following: Cambridge Train Station, Lion Yard, Grand Arcade, Corn Exchange, Cambridge Central Library, and Park & Ride sites in Trumpington, Babraham, Madingley Road, Milton and Newmarket, The Gonville, Fellows House and Premier Inn, plus many other points across the city centre such as boutiques, coffee shops, bars and restaurants.
Print Advertising
If you want to reach our audience by promoting your business in our print magazine, you can select adverts ranging from a quarter page to a double page spread, as well as advertorials, which allow you to tap into our team's editorial and design talents to create an appealing blend of advertising and editorial.
Digital
As well as comprehensive coverage of the city through our magazine, Cambridge Edition has a strong digital audience, including a subscriber database of over 10,000, and a total social media following that exceeds 25,000. The hub of our digital offering is cambsedition.co.uk, which averages 45,000 page views per month, and more than 18,000 unique users. We are able to offer advertising across all of our digital channels, from Instagram campaigns to bespoke newsletters to our database. Get in touch with the team to find out more.
Contact Us
Maria Francis, ad manager: [email protected] 
Sam Scott-Smith, sales director: [email protected]
Phone: 01223 499 450