Sorry We Missed You (15) – Cambridge Film Festival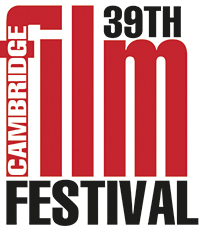 Director Ken Loach and writer Paul Laverty expand on similar issues to their last collaboration, I, Daniel Blake in this exploration of the impact on family life that working in the gig economy can have.
Sorry We Missed You focuses on new delivery driver Ricky and his wife Abbie, a home-visit carer who has to travel to her mostly elderly clients by bus after her car is sold to fund the deposit on Ricky's van.
They both must hit timed targets and work 14-hour days. They hardly see each other or their children.
Taking a day off for Ricky means a £100 fine and there are sanctions for late deliveries. It's stressful but he stays the right side of his boss (though, technically, he's 'self-employed'). Abbie takes what little time she has to chat on her visits to the older generation. But all the time their debt is going in the wrong direction.
Their son Seb and daughter Liza are all too aware of growing tensions, and deal with it in different ways. Both want a return to simpler, happier times.
Unlike Loach's last film, there is no fast descent into despair. But rounded, hugely believable characters remain. Which makes their enforced struggle against seemingly insurmountable odds almost harrowing.
Loach and Laverty again highlight an area away from the headlines, and fail to point the finger at the middle management, but rather turn their focus on parts of society we don't think about enough.
Highly recommended, with a haunting final image, Sorry We Missed You is on general release from 1 November.
Cyrus Pundole