System Crasher (15) – Cambridge Film Festival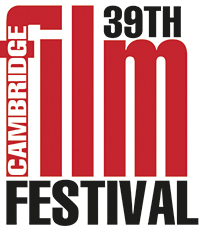 Benni is a 'system crasher' for the social services; too young, aged nine, to go into institutions or care set-ups for teenagers, and way too violent for care facilities designed for similar cases of her age.
She has the capability, without warning, to injure children (and adults) she deems cross her path, spouts vile invective, and steals in predetermined ways.
But she has suffered. Her face cannot be touched by anyone except her mother, due, we are simply told, 'to nappies being forced in her face'. That is one trigger point waiting to go off in this film that defies any simple genre, and a tough, but utterly compelling watch.
She is referred and turned down by dozens of places. All the time she wants to go home to her mother and younger brother and sister. But, her mother, while loving her, is also extremely uneasy about her impact on her siblings.
How does society cope with such a situation? The film has no simple, if any, answers, just like the huge team of social services and medical professionals who are responsible for her future.
Many times a sheer moment of utter terror seems about to happen, not like in a horror film, but in a world all-too real.
But mostly – thanks to an amazing performance from Helena Zengel as Benni (looking at turns lost, confident, happy when away from her 'flipping') , a crisp script and oftentimes bravura direction from writer-director Nora Fingscheidt – we sympathise with Benni and her plight. All that she wants (regardless of her actions) is to be loved.
Selected as Germany's entry for the foreign-language Oscar, this remarkable film should, at the very least, receive a nomination.
Cyrus Pundole
The festival continues until 24 October cambridgefilmfestival.org.uk
Read our festival preview here and our review of Rocks here