The Souvenir (15) – Cambridge Film Festival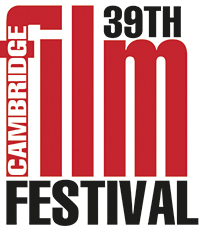 Director Joanna Hogg returns following 2013's Exhibition – which studied two artists whose relationship is slowly breaking down – with this semi-autobiographical drama, which follows young, quiet film student Julie in the 1980s.
She meets Anthony, a confident-to-a-fault civil servant, yet with an air of mystery and despair. Despite little in common (save for affluent backgrounds) they fall for each other. Julie fails to spot Tom's desire to damage himself till it's pointed out, but  the attraction remains, despite the relationship putting a strain on her career.
The camera is often set back, allowing us to to observe body language and stillness; coupled with shots that linger, encouraging an exploration into the mind of Julie (Honor Swinton Byrne).
Julie's parents are reserved, especially her mother Rosalind, who chooses to keep quiet when often her thoughts are on overdrive.
Tilda Swinton (also Swinton Byrne's real-life mother) plays Rosalind and their scenes provide an understated, unspoken understanding of each other, with simmering sadness never far away.
Well acted, with a sharp single-scene cameo from Richard Ayoade in the lighter first half, The Souvenir leaves a lasting impression.
Cyrus Pundole
The festival runs until 24 October cambridgefilmfestival.org.uk
Read our festival preview here and our review of Rocks here