As Cambridge Literary Festival returns for its winter instalment, Nicola Foley finds out what's in store
Bringing writers and readers together to share stories, ideas and a love of words, the Cambridge Literary Festival returns for its winter instalment from 29 November to 1 December. Established in 2003, the event takes place at venues around the city including West Road Concert Hall and the Old Divinity School. It offers a busy line-up of talks and discussions that, according to festival director, Cathy Moore, "help us make sense of the times we are living through, and distract us from them". 
Spanning politics, religion, science, food and climate change, the programme boasts a roster of top writers and thinkers. The fiction line-up is as strong as ever, with some of the world's biggest authors stopping by to discuss their latest novels.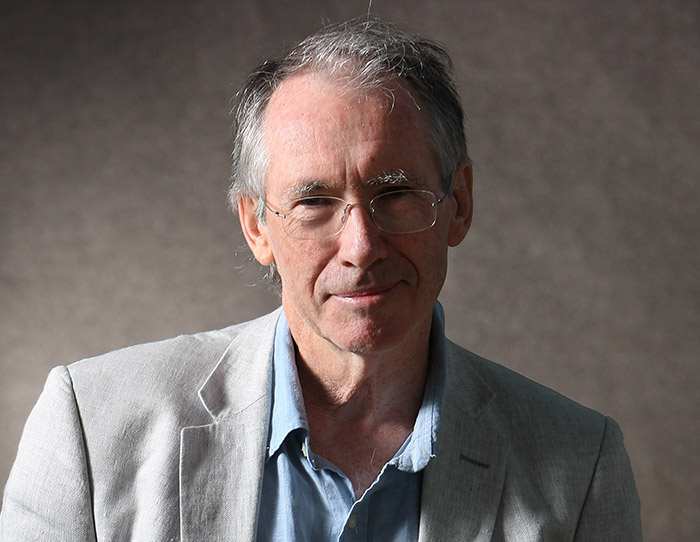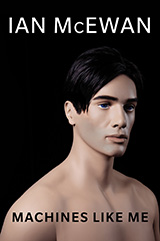 Ian McEwan (above) – national treasure, Booker prize winner, and author of classics Atonement and The Innocent – is at the festival with his latest offering, Machines Like Me. Imagining an alt-history world where Britain lost the Falklands War and breakthroughs in AI have produced 'manufactured humans', the story shows McEwan at his subversive best. 
You can also catch Jung Chang, author of global literary sensation Wild Swans, discussing Big Sister, Little Sister, Red Sister, an exploration of the stories of three different and extraordinary women, plus Turkish writer and activist Elif Shafak is in conversation with Erica Wagner. 
Elif Shafak also hosts a discussion with Will Eaves, whose award-winning book, Murmur, takes inspiration from Alan Turing's life in the aftermath of his conviction for homosexual acts. According to The Times, this dreamlike read "opens your mind to a very different kind of novel, one that dares to forge a generous dialogue between arts and sciences, one that celebrates the wonder of human consciousness". 
Bestselling author David Reynolds, meanwhile, is offering his treatise on the Brexit saga, suggesting that it represents a crisis of national identity that has been a long time in the making, while journalist John Crace brings his humorous touch to the topic, in a talk designed to act as "your personal survival guide to the ongoing political apocalypse".  
Join the debate at what's sure to be a provocative and exhilarating event
From politics to religion, or lack thereof, Richard Dawkins makes his festival debut with his recently released book Outgrowing God. One of the world's leading science communicators, Dawkins was 15 when he stopped believing in God, and this latest work sees him examining the profound questions that human beings must confront as they grapple with the meaning of life and what to believe. Do we need God to explain the existence of the universe? How do we decide what is good? Join the debate at what's sure to be a provocative and exhilarating event. 
There are more than a few famous faces on the bill for the festival this year, too, including ballet star Dame Darcey Bussell. Having recently released her latest book, Evolved, she'll be casting her eyeback across her illustrious career in dance, from becoming the youngest principle dancer at the Royal Ballet to a stint as a Strictly judge. Comedian Jenny Eclair will be taking to the stage as well, serving a liberal helping of both laughter and poignancy as she discusses her novel Inheritance, an examination of tragedy and turmoil across generations. 
Celebrity chef Raymond Blanc is in town for the festival as well, in conversation with Fitzbillies owner Tim Hayward. Join them for a discussion about Blanc's life and work, plus his new book The Lost Orchard, a beautifully illustrated love letter to the trees surrounding his restaurant. 
There's also a chance to meet the newly crowned winner of the prestigious Goldsmiths Prize, an accolade previously bestowed on novelists including Ali Smith and Eimear McBride. Rewarding 'fiction at its most novel' the prize was co-founded by Goldsmiths University and the New Statesman in 2013, with the shortlist offering a showcase of some of the year's most exciting new fiction. The winner will be in discussion with Anna Leszkiewicz, New Statesman culture editor and Goldsmiths Prize judge, considering the art of the novel. 
There's plenty more on the programme besides, from a hymn to the redemptive power of nature with Richard Mabey to a guide to preserving our humanity in an uncertain age with Paul Mason. Whether you're in the mood for heated political debate, the inside scoop from your favourite author or some old-fashioned literary escapism, there's plenty to tempt. "Come mingle with like-minded folk," encourages Cathy Moore. "Share ideas, laughter and collective joy, and to be inspired by our roll call of uplifting writers and performers."