Top spots to visit along one of the city's most vibrant streets
1. Relevant Record
Relevant is riding the wave of the vinyl resurgence in style. Upstairs is a friendly, fairy-lit cafe lined with band posters and filled with mismatched furniture (there's a few tables out the front, too), while downstairs is a retro record store stuffed with new and pre-owned vinyl, ranging from new releases to rare collectors' editions.
From breakfast time to cocktail hour, this place is buzzing, and there's often live music or themed evenings (our favourite being pizza, prosecco and board games night). Committed crate diggers, look out for the Record Store Day festivities each April, when you can enjoy a day of bands, a great atmosphere and a chance to pick up covetable RSD rare releases.
2. Urban Larder
A cosy cafe in the heart of Mill Road, Urban Larder is known for serving a cracking coffee, a tremendous toastie, and perhaps most famously of all, a delectable doughnut. The latter are unveiled to punters at 11am each Thursday, creating what can legitimately be described as a stampede towards the counter.
There's a new flavour each week, with recent offerings including Key Lime Pie and lemon and poppyseed, and you can win yourself one if you manage to 'guess the guest' via Urban Larder's social media pages before the tray of sugar-dusted goodness hits the counter every Thursday. We have to mention the great, homemade sausage rolls and Scotch eggs too, plus if you fancy doing a spot of shopping there are usually some nice chutneys, oils, jams and cards from local artists to peruse.
3. The Sea Tree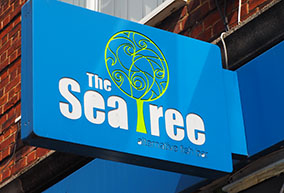 A smart little fish and chip bar on Mill Road's Broadway, the family-run Sea Tree has been a hit with locals since it first opened its doors over a decade ago. Why? Firstly, the choice is excellent, whether you're after a classic battered cod, juicy sautéed tiger prawns, crab cakes, a rustling dish of calamari or a soul-warming bowl of fish stew, served with a hunk of crusty bread: there's plenty to tempt beyond your bog standard fish and chips.
All the fish is cooked to order, battered, grilled or pan-fried, plus there's gluten-free or low-calorie options, and veggie choices. There's even a wet fish counter where you can pick something up to take home and cook (if you have any especially niche fishy requests, they'll source it from their suppliers at Billingsgate Market). The homemade condiments, which include wasabi sauce and salsa Verdi, are a cut above the usual, too.
4. 196
Responsible for many a brutal hangover for Mill Roaders, the tiny (it seats only 20) but excellent 196 is an essential stop-off on any night out in this corner of the city. Once you've been seated – easier said than done in an establishment this compact – you're presented with a handwritten menu that opens up a world of libationary possibilities.
Keep it classic with a negroni or martini, or sample a more exotic tipple, such as the Jalisco Sour: whichever you choose, you'll be in the safest of hands with 196's clever mixologists. In summer, drinkers line the pavement with daquiris watching Mill Road go by, whereas in winter, the bar becomes a cosy cocoon, all steamed up windows and candlelight, making it a cocktail bar for all seasons.
5. Limoncello
A little slice of Italy in the thick of Mill Road, Limoncello is a deli, cafe and neighbourhood favourite. The many varieties of pesto, imported from an artisan producer in Sicily, are a big draw – so fantastically flavoursome and tasty they can elevate a hastily thrown-together penne-and-sauce dinner to an authentic Italian feast (good slathered on a cracker or slice of bread, too).
But that's far from all Limoncello offers: there's a garden outside to relax and enjoy an Aperol Spritz and antipasti, or you can stop by in the evening for classic Italian dishes like homemade lasagne or tortellini, finished off with a scoop of gelato. It's ideal for gifts too, with floor to ceiling shelves of olive oils, biscotti, and – of course – bottles of limoncello.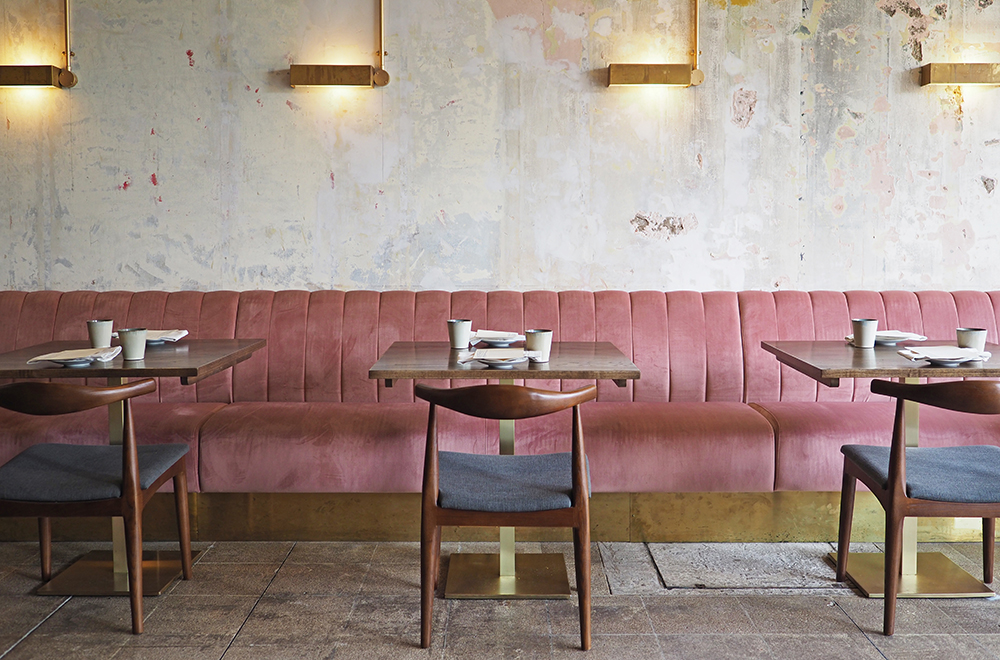 6. Vanderlyle
The new restaurant of local celebrity chef (and Cambridge Edition columnist) Alex Rushmer, Vanderlyle opened its doors on Mill Road in March this year. Having built up a fan base in the city over his five years running The Hole in the Wall in Little Wilbraham, diners were falling over themselves to book a table at the restaurant, which offers a set five-course tasting menu with a focus on seasonal, vegetable-led dishes. The menu ebbs and flows with the seasons, but always showcases produce from a line-up of great local producers. The drinks flights are fantastic, too.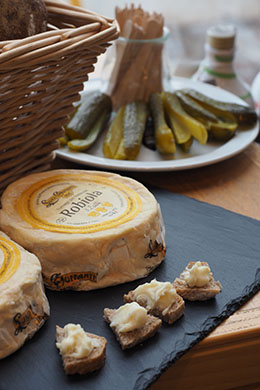 7. Culinaris
A foodie Aladdin's cave that's filled to the brim with delicious delicacies, Culinaris opened in December 2015 at 88 Mill Road, rather bravely launching for business on the day of the chaotic Mill Road Winter Fair.
Since then, this speciality food store has become known and loved for its huge selection of cheeses, well stocked charcuterie cabinet and endless array of artisan condiments, sauces, chocolates and sweets from around the world.
Our top tip is to swing by for a lunchtime sandwich, choosing whichever component parts you fancy from the fresh counter, to be served between two thick slices of freshly baked bread. Feeling lazy?
You don't even have to leave the house: these sensational sarnies can be ordered via Deliveroo.
8. Atithi
Mill Road has more than its fair share of top-notch curry houses – any of which could have made their way on to this list, but one you may not have discovered yet is relative newcomer Atithi. It opened its doors at the start of this year, promising "contemporary Indian cuisine with a sophisticated twist", and serving an outstanding six-course tasting menu, as well as à la carte, vegan and vegetarian menus, plus the Dawat (sharing) menu.
Manning the stoves is head chef Kamaladasan, who spent eight years at the Michelin-starred Tamarind in London, honing his unique style. His creations include six-hour slow-cooked Hyderabadi lamb shank, and stuffed paneer with Indian five spice and dried pickled fig – there's also staple dishes such as butter chicken masala and daal makhani on the menu.
9. Mill Road Butchers
Beloved of foodies and restaurateurs across the city, Mill Road Butchers stocks a wide range of meat from highly regarded suppliers such as Dingley Dell Farm and Sutton Hoo. As well as meat, the shop sells tasty pies, pasties and other savoury bites, and, after makeover courtesy of local design wizards Loci Interiors, is possibly the most stylish butchers shop you'll visit.
"Hilariously funny, ambitiously hipster butchers with a passion for supplying the best products and customer service around," is how they describe themselves – and we're inclined to agree!
10. Scott's
The newest addition to Mill Road's bustling line-up of independent cafes, you'll find Scott's where Golden Curry used to sit, on the corner of Mill Road and Kingston Street. There's lots to tempt on the menu, beginning bright and early at 8am daily with breakfast, which includes hearty shakshuka, avocado smash and "The Big": a stonking Full English featuring Mill Road Butchers' sausages and bacon, homemade baked beans, and thick slices of sourdough.
The lunch menu takes its inspiration from New York deli-style sandwiches and salads, while the evening yields sourdough pizza with a mouthwatering range of toppings, some of which take ingredients and inspiration from other traders along Mill Road (ours is a 'Culinaris', please). The coffee's sourced from London's excellent Caravan roastery, and there are cocktails available too, making it a great spot for any time of day.
11. Tradizione
An in-the-know gem, Tradizione is the place for affordable, authentic Italian food. Serving steaming bowls of pasta, lasagne, focaccia sandwiches and world-beating pizza, all in a friendly setting, its fans ensure this restaurant is generally packed.
You can also bring your own booze – pick up a bottle of something tasty from Bacchanalia up the road and enjoy delicious food and drink on a shoestring.
12. Tom's Cakes
This smart little bakery and cafe is helmed by the talented Tom Dolby, who built up a name for himself selling his delicious wares at farmers' markets for years before opening up the original Tom's Cakes in St Ives. A resounding hit with locals, the bakery went from strength to strength, leading him to open a second branch on Mill Road in 2016. He transformed what was the loveably scruffy CB1 into a sleek, modern café that locals adore for its gorgeous cakes, cloud-like meringues and macarons, freshly baked sausage rolls and oversized scones.
13. The Old Chemist Shop
Forget identikit Ikea furniture and problematic fast fashion and get yourself to The Old Chemist Shop, which stocks a fantastic range of vintage clothing, collectibles and homeware. Whether you're in the market for retro barware, a piece of jewellery with a story, quirky period clothing or just to have a browse and be inspired, it's a friendly, accessible place that makes vintage shopping fun. The shop houses various different brands, including Vintage Home & Wear, which specialises in unique clothing ranging from steampunk regalia to 1940s flapper dresses – all of which are available to buy or hire.
14. Cambridge Mosque
If you haven't visited this architectural beauty, which opened in April this year, make your way down to the Brookfields end of Mill Road and prepare to be stunned. Inspired by both Islamic and English design traditions, this pioneering mosque was the product of a decade's worth of planning, created by Marks Barfield Architects (whose other work includes the London Eye), alongside a geometer, artists and a garden designer.
Set back from the street, the building is entered via a garden with fountains encircled by a seating area; a vaulted timber structure drawing the eye upwards towards the magnificent golden dome. As well as being visually impressive, the mosque is a model of sustainability, making use of natural light, solar panels and ground-source heat pumps, and utilising grey water and rainwater to flush WCs and irrigate the grounds, leading it to be widely described as Europe's first eco-friendly mosque.
15. Bacchanalia
Taking its name from a Roman festival of excess, Bacchanalia keeps the hedonistic spirit alive with its well-stocked shelves of premium booze. This much-loved shop has been serving the Mill Road community for a whopping 20 years, having opened as a sister shop to the Victoria Road branch back in 1999. What it lacks in size, it more than makes up for in choice – stocking a huge range of great wines and artisan spirits.
The beer selection is especially impressive, with brews from all over the world on offer, plus cask conditioned local draught beer which customers can enjoy straight from the tap. The team host regular tastings in store too, and will happily supply your drinks for private events.