Bringing glittery good times to the Cambridgeshire countryside this June, the wondrous Wild Wood Disco is back on 22 June. Anybody who was fortunate enough to be at this event last summer will know that the organisers have created something pretty special with this mini festival, which captures the hedonistic, creative spirit of trailblazing events like Secret Garden Party and then adds its own, appealingly intimate spin. Groove Armada, who headlined the 2018 event, said it best when they likened Wild Wood Disco to "a classic free party from the early 90s," adding that it was "one of the finest settings for a party we've ever seen." 
The sister event of family festival Rumpus, which takes place at the same site on 8 June, the event is hosted by quirky local party makers My Little Festival, who also put on local events including Sunday Papers Live. We agree with Groove Armada that the site (Horseheath Racecourse near Linton) works brilliantly well, formed of a woodland glade with a natural clearing which houses the Main Stage, while a second stage looks out across open fields and offers gorgeous views as the sun sets. Venture further into the woodland and you'll find Paradise Lost, a 'hidden homage to disco, divas and bad behaviour' hosted by house music legend Seb Fontaine. With top DJs and a dancefloor encircled by trees and filled with disco lights, we expect this new stage to become an instant hit.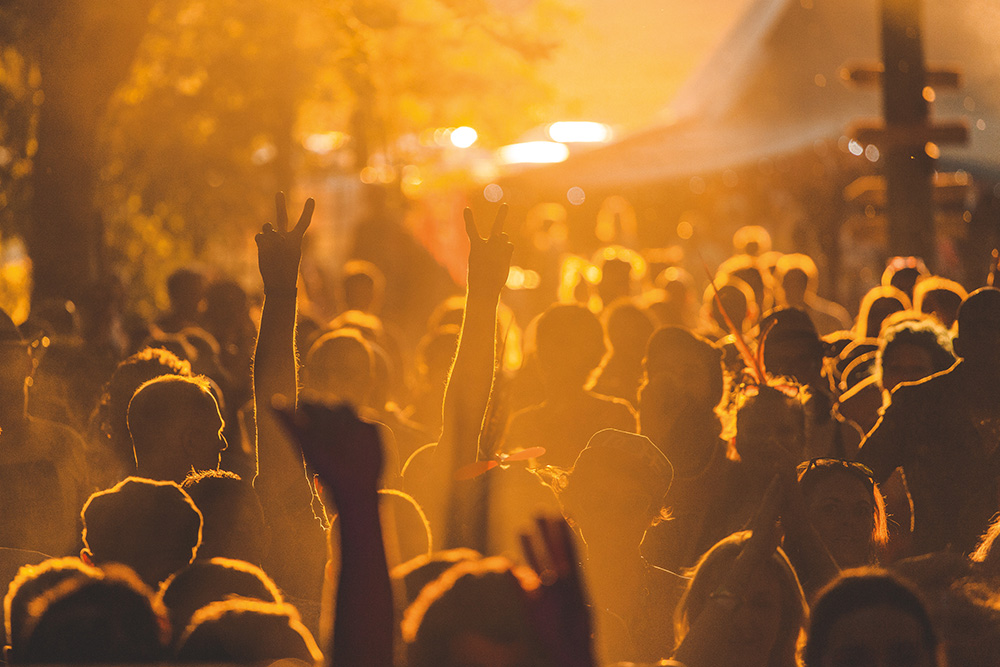 "I fell in love with Wild Wood Disco last year and I completely got everything that they were trying to achieve – it became my favourite festival of the year very quickly!" says Seb. "For the stage I'm curating we're recreating the early warehouse party vibe of New York and  London that really fuelled the rise of dance music. We want to capture the quirkiness and wildness of that era – just this time, in the woods."
Headlining over on the Main Stage this year are festival favourites Faithless, who'll be performing a DJ set, along with Gerd Janson, one of the most respected house and techno DJs in the game. Secret Garden Party founder (aka the Head Gardener), will be spinning tunes too, while much-loved DJ Artwork is sure to draw a big crowd. On the Sundown Stage the entertainment is down to local DJs like Stuart Banks and Margaret Scratcher, plus a live performance from the latter's 'intergalactic funk band' Kontroversi. 
From art installations to laser shows, fire pits to street food, there'll be plenty to enjoy as you make your way around the lovingly crafted site, soaking up the sounds of fab live acts across three stages as you go. Whether chilling with friends on sofas around the fire or dancing under the lasers by the main stage, it's hard not to fall head over heels in love with the Wild Wood's charms – and that's the most rewarding part of planning this very special party, say the organisers.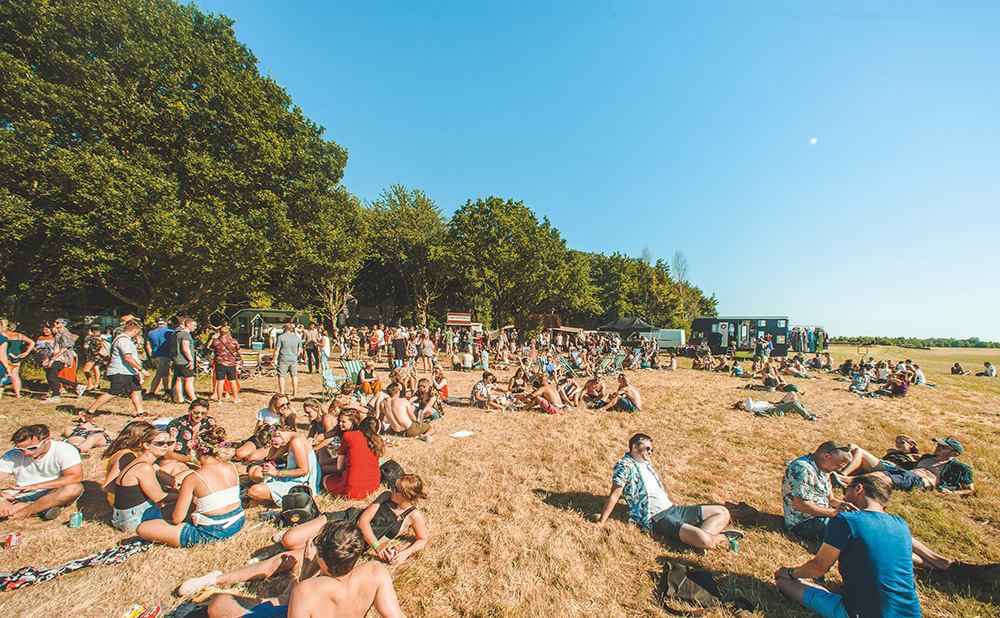 "We're incredibly proud of our very high production values and the level of care and creativity we put into the event," explains Vicky. "We use the world's best sound systems and equipment and put a lot of love and effort into everything we do. Plenty of our attendees compliment us on the magic of the event and the very special vibe we have created. Seeing people fall in love with the woods is what it's all about."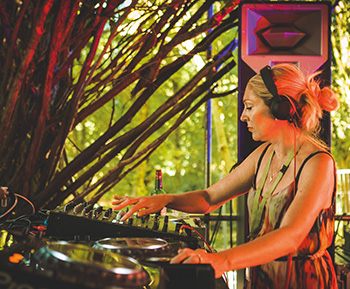 With all that merriment you'll definitely be needing some fuel to keep you going, so head over to the Forest Feast to find all kinds of delicious food and drink offerings. Expect melty mac and cheese from the fantastic Mac Daddy, steaming, sticky bao from Guerrilla Kitchen, gourmet toasted sandwiches from Warm and Toastie and delicious, lip-smacking sweet and savoury treats from Mel's Magical Crepes.
There will also be a host of new bars at this year's festival, including a Mezcaleria, and a gin and cocktail bar, with Big Hug brewery serving top notch craft beer on tap. 
We doubt you need any further tempting to join in the fun and games, so: mark 22 June in your diary, grab your sequins and dig out your dancing shoes – we'll see you in the woods!
Need-to-Know
What: Magical mini festival featuring a top line-up of house and disco. 
Where: Horseheath Racecourse, Linton
When: 22 June
How Much? Currently on sale at £55. Camping available for an additional £15.