Still going strong in its 39th year, Siobhan Godwood finds out what's the secret behind
Cambridge Film Festival, which this year runs from 17 to 24 October
In the almost 42 years (it's had a few years off) that the Cambridge Film Festival has been running, many other similar festivals have come and gone, and the event is now the third longest-running film festival in the UK, after London and Edinburgh. It started life in the old, single-screen Arts Cinema on Market Passage – sadly no more – and set a pattern for diversity, innovation and an emphasis on world cinema right from the word go.
Cambridge seemed like the perfect setting for a festival of this kind, with its love of the arts and its population of students from all over the world – particularly a thriving community of those from countries like Spain, France and Germany, where there is a strong cinema culture.
Always growing
When the current Arts Picturehouse opened in the late 90s, the festival moved there, and now it's held in six venues across the city. Last year the festival did three days at the Light Cinema and it went really well, so this year the festival has expanded into having a film there for the entire week. There will also be screenings at Emmanuel College and The Heong Gallery at Downing College.
Alongside regular segments including world documentaries, restored and rediscovered films, as well as award-winning films from international festivals, a new strand for this year focuses on art as moving image, which will be happening at Kettle's Yard.
"It's an exciting move for us," says marketing manager Owen Baker. "Partnering with one of the university's museums is really exciting, and Kettle's Yard feels like a really good fit for the festival – our aim is to have venues for the festival all around the city, so this is another step in the right direction."
Natural evolution
It's clear that Cambridge Film Festival is constantly evolving and changing. "It would be easy after so many years to become complacent, or to keep doing things the way that we've done them before," says Owen. "But constantly reinventing ourselves, staying vibrant and passionate, is absolutely key to the way the festival operates, and a huge challenge in an environment where we've been running for such a long time."
One way the festival does this is not only to focus on the main event in October, but also on community screenings throughout the year. The Cambridge Film Festival's 'in your community' programme organises screenings in community and church venues around the city. It started in spring 2019 and is running right through until next spring, featuring a series of 'pay what you can afford' screenings with special guests – including TV presenters and well-known film critics – who will be introducing films that they love. These events help to keep the profile of the festival up all year round, as well as giving the organisers the chance to try out new things they haven't done before.
"The community screenings are done in conjunction with the council," says Owen, "they help spread the word about what our film festival is all about to people from Cambridge who perhaps wouldn't otherwise get involved. The hope is that some of those people will love what we do in the community, and come along to the main festival, too. Everyone who works for the festival loves film, and getting great films in front of people is why we're here."
2019 highlights
The 2019 Cambridge Film Festival will be screening more than 150 films from over 30 countries, including several from Spain, Germany, Greece, Africa and Iran. There will also be introductions from filmmakers to their own favourite films, and Q&As at venues including Emmanuel College, the Light Cinema and Arts Picturehouse.
The festival has a number of different strands in which films are grouped, helping you identify the kinds of films you want to look out for, or new styles of filmmaking that you haven't investigated before. Below is just a small selection of some of the different strands and the films on offer. So they can bring the latest and best films from around the world, the festival team are confirming screenings right up until just a couple of weeks before the festival opens.
Camera Catalonia
This ever-popular strand is led this year by Laura Jou's feature, Life Without Sara Amat, a film about the transition from childhood to adulthood which has been critically praised in Spain. Also featured will be Distances, the second film from director Elena Trapé, about a group of friends from university who meet up after many years in Berlin and find their friendship tested by life circumstances and the passage of time.
Award winners
Winner of the World Cinematic Dramatic Special Jury Award at this year's Sundance Film Festival, Monos by Alejandro Landes tells the story of eight teenaged guerrillas with guns who watch over a hostage and a conscripted milk cow. Playing games and initiating cult-like rituals, the children run amok in the jungle. Winner of the Silver Bear Alfred Bauer Award at the Berlin International Film Festival, System Crasher is a drama about how the system fails a troubled nine-year-old girl with psychotic episodes, whose trauma goes deeper than anyone can reach.
Human Rights
This strand returns with Zero Impunity, a call to action to join a growing global movement that demands zero tolerance for sexual violence in war zones, and On the Inside of a Military Dictatorship, the gripping tale of Myanmar's disastrous transition to democracy.
MicroCinema
This strand features a screening of James Benning's Glory at The Heong Gallery, plus three screenings at Kettle's Yard, including a film by Cambridge-based filmmaker Sarah Wood.
Q&A
We talk to Owen Baker, Cambridge Film Festival marketing manager, who has been working at the festival for six years
What do you think is the secret of Cambridge Film Festival's longevity?
I think it's the unerring focus the team has when it comes to curating the festival. We have a small team who are all experts in very particular fields. For example, we have one of the country's pre-eminent experts in restoration and rediscovered film, and we have an international expert who travels to festivals all over Europe and the rest of the world. So the festival has a very curated feel; every film that makes it in is one that is passionately argued for by someone who has seen it
and loved it. 
In contrast to that, in terms of the way the festival comes across to the public, it has a really nice relaxed feel to it. So those two things together – the very serious, considered aspects of the film choices with the informality of the festival itself – is what I think makes Cambridge Film Festival special. 
Do you think the informal atmosphere is something that filmmakers visiting the festival also appreciate? 
Very much so. One of the things we always say is that there's a good chance visitors to the festival will bump into the filmmaker in the bar after the film. It's very unpretentious and not an 'industry' festival at all, there's no red carpet and there's nothing being bought or sold here. It's very audience focused, so filmmakers who are themselves making their films for an audience tend to appreciate that. 
How would you describe the audience? Is it primarily Cambridge people?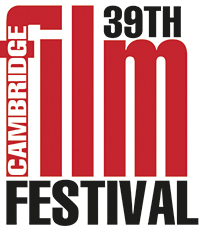 It's very much a Cambridge festival, and a large part of our audience is local. But we certainly have people coming from further afield, and certainly lots of people from London. One of the nice things about the timing of the festival is that we are immediately after the London Film Festival, so filmgoers who want to avoid the expense of London or want to make it to films they've missed in London – we offer them another chance just down the road! A significant proportion of our programming is films that are coming out of London or have chosen not to go to London, so they can come to Cambridge Film Festival instead. 
Why would you recommend that someone who is interested in films choose to come to Cambridge Film Festival? 
Increasingly, festivals are becoming the only place to see interesting films. The platform for those films in normal cinema programming is becoming less and less – and this is a trend not just in the UK, but across the whole of Europe. So the only opportunity to see films outside the mainstream is at a festival, and Cambridge is one of the best examples of that. And that's why our festival is appealing to filmmakers, too – if you are an independent filmmaker or small distributor, festivals are often now an end in themselves, as there's little opportunity for getting your film shown even in small cinema chains. So festivals like Cambridge are more important than ever. 
What are you personally looking forward to most at this year's festival? 
I'm really proud of the fact that we're bringing some award-winning films from around the world to Cambridge and, in some cases, to the UK for the first time. And on a personal level, I'm excited about the Camera Catalonia film strand. Before I worked for Cambridge Film Festival, it was what brought me to it as an audience member, and the films are always brilliant. 
The two things for me that are really cool about the festival are: you might get to see a really big film six or 12 months before your friends can see it at the cinema, which is great to boast about; and you get to see films that you just won't have an opportunity to see other than at the festival, which is a great privilege.