Bringing you top new fiction picks, author interviews, discounts and lots more book chat, the Edition Book Club is a partnership with Cambridge Literary Festival and Heffers
Island Song 
by Madeleine Bunting
An insightful exploration of the Nazi occupation of Guernsey
Interview by Charlotte Griffiths  
Island Song is the first novel by acclaimed author Madeleine Bunting, better known for her non-fiction work. Her meticulous research embroiders every page of this evocative tale of impossible choices made in the occupied Channel Islands – and the potentially devastating consequences that ripple through time. The novel follows London-based lawyer Roz as she returns to Guernsey to uncover the secrets of her late mother Helene's life on the island during the second world war: but is the truth better left hidden?
Published in 1995, Madeleine's acclaimed earlier book The Model Occupation details the history of the Channel Islands between 1940 and 1945. As she was conducting the extensive research required for this non-fiction book, she found herself on a very long car journey – which is when the idea for Island Song first came to her.
"There were stories that I was catching a glimpse of in the research, and I couldn't quite get the people who could tell those stories – they had either died, or they didn't want to talk, or were well hidden and didn't want to make themselves public," Madeleine says.
"With non-fiction work you're always grounding everything meticulously in your research and the evidence. That's where the idea for the fiction came from: me imagining myself into a story, a composite that included lots of details from the research I was doing."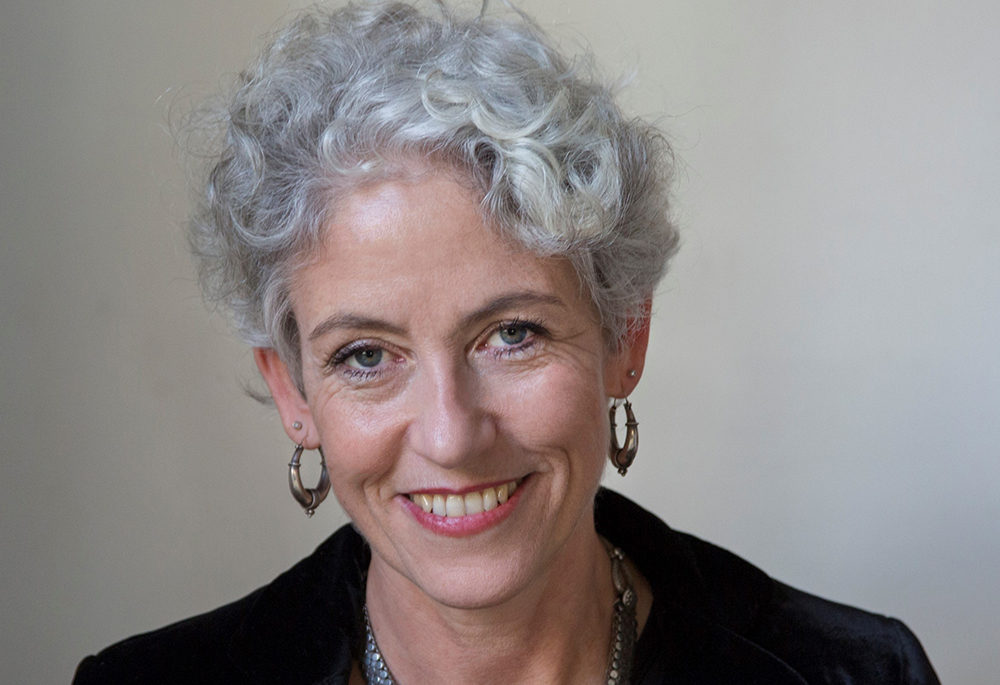 It's not giving too much away to say that one of the secrets Roz uncovers is her mother's apparent relationship with Heinrich, a German officer. Though this could easily have been told as a simple romance, a love affair across enemy lines, Madeleine was more interested in the power imbalance between the two characters. "I think there's a lot of ambiguity about the relationship between Helene and Heinrich," she says. "The power is such that I think it compromises the possibility of a relationship in all kinds of ways. I came across a story which I incorporated into my non-fiction – a very touching love story between a Guernsey girl and her German sweetheart, who married after the war… I interviewed them in Plymouth in the early 1990s, surrounded by grandchildren and great grandchildren, and still touchingly devoted to each other – they were a very sweet couple – but what interested me was something much more ambiguous and unclear."
It's in the process of writing that the story reveals itself
Though Madeleine finished this novel well before #MeToo and Weinstein's crimes coming to light, Island Song's treatment and examination of the relationship between these pivotal characters does feel contemporary. "A lot of people are [nowadays] thinking very carefully about power and sexuality, whereas in the past there was a kind of complacency," Madeleine says. "With Helene I thought: what choice did she have? And with Heinrich: he's really careless, there's an arrogance with which he imposes himself, which I think is deeply sinister – he took advantage of his position in several different ways – and that doesn't mean that he didn't genuinely fall in love with her, but whether she loved him, I think, is
open to question."
This ambiguity has been picked up by some readers of Island Song, whereas other accounts gloss over the power imbalance and take it as a great love affair – you'll have to read the book to draw your own conclusions.
Another hidden side of Island Song is the lengthy story of the novel's construction, which Madeleine agrees could almost sit alongside the book itself. "It's had such a long history, this novel," she reveals. "In 1994, as I was working out the plot, I was pregnant with my first child – so inevitably I didn't get down to writing any of it until after I'd had my second child – so 1997 or 1998. I found that I loved working in the evenings. I know it sounds kind of crazy, and I was exhausted – but there was something escapist about coming back from a day at work, getting the kids into bed and then settling down with my novel. I was so sleep-deprived, I can't think what I was doing," she laughs. "But I loved doing it. When I finished it, I sent it off to my then-publishers at Harper Collins, and they said they liked it, but not quite enough. I lost heart, and put it away in the attic until 2002, when an agent looked at it and said 'go on, give it another try', and I wrote a very different version."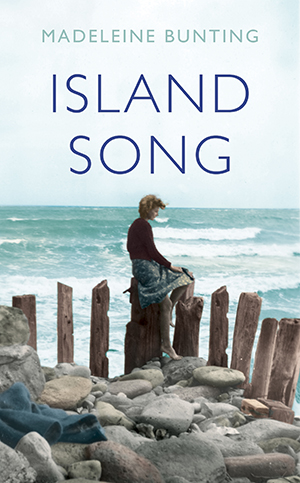 This second version of the novel was also confined to the attic for almost 15 years, before Madeleine decided to have another go in 2016. "I brought both versions down – neither of them were on computer so I had to scan them all in and convert them to Word – but I then looked at both versions and it was really fascinating. I was really rather unhappy at the time of the first version, and I could see that in the writing. When I wrote the second version, I was much, much happier, so there was quite a dramatic jump between the two, in terms of tone and approach. Fiction comes out of our imagination, but is really closely allied to our emotional life, and actually what I wrote is what happened, which was that my marriage fell apart. It was really unnerving to go back to that first version and think 'actually you did see it coming: here it all is: it already is true in your imagination.' It was really strange."
Madeleine wove the two versions together, chopping and changing plotlines as she worked. "I thought I was wasting my time, but I was prepared to take the risk: I have such a Protestant work ethic and the idea of wasting time – it's a terrible sin!" she laughs. "It took me until my 50s to think: 'I can waste time if I want to' – but I was astonished when Granta said they wanted it. So yes, for me, this is the story alongside this novel: about being prepared to take a risk, about self-belief and the lack of it – all of those things."
Now with a completed draft of her next novel (the subject of which couldn't be further away from Guernsey) and a clear idea for the third, Madeleine has wholeheartedly embraced fiction writing, putting her diligence down to many years working for The Guardian as a journalist and her background in non-fiction books. "I'm very disciplined, but I don't know whether this is down to the non-fiction or the journalism! I always start the day with yoga and meditation. It's taken me a long time to get here, but now the day just doesn't work if I haven't done both of those – so I often don't get down to writing until 9:30am or 10am. And then I usually stick at my desk until about six."
Although Madeleine had the ideas for Island Song such a long time ago, it's in the process of writing that the true story reveals itself. "I never had a very clear blueprint," she says: "I had a few ideas, but then in the writing of it, so much more comes to life as I write. It's immensely hard work. There is a very craft-like side to writing, which isn't about ideas: writers can have very different ideas and preoccupations, but the craft of it and dealing with the emotional side is the same."
Madeleine talks enthusiastically about a book's 'afterlife', or what happens once a book is released into the world: encountering different interpretations and readers with differing viewpoints is a process she finds truly compelling. "One of the weird things about writing a book is that you're not entirely sure what you've written," she says. "Readers all have such different perspectives, and bring their own life experience to how they interpret the novel. This afterlife of a novel is just fascinating: it gives you insight into how your writing is landing, what interests people, what moves them, what annoys them. I think this is important – the legacy, the time that comes after publishing – which enables you to have a better understanding of the work you've created – and I would hope to then take that on to a next novel."
As is unsurprising for someone who's spent the best part of 25 years writing and talking about the occupied Channel Islands, the author has looked elsewhere for her next subject – but is still uncovering gripping stories every time she visits the islands. "By and large the German occupation [of the Channel Islands] was nothing like many of the occupations in Europe, but still – all it took was breaking a regulation, someone getting annoyed, and you end up in a prison in France – and that could just spiral. There are stories of quite trivial incidents that led to tragedy, just so many extraordinary stories of how people managed and didn't… I feel like a novelist could carry on quarrying Guernsey for incredible novels for decades to come. Another novelist!" she laughs.
Cathy Moore, director of Cambridge Literary Festival, on The Language of Birds 
As Madeleine Bunting has always written non-fiction, I was intrigued to discover that she has turned her hand to fiction. Island Song returns to The Channel Islands, the subject of her first book, and draws on her detailed research.
It's a mature book which moves between 1994 and the Guernsey of the 1940s, and a fine piece of storytelling; you will care about the characters, who will draw you in and keep you there until the end. Madeleine Bunting talks about the process of turning historical fact into compelling fiction with historian Stella Tillyard on Friday 21 June, 2pm at Wimpole History Festival.
New on the bookshelf:

Local author scoops win
More awards for Cambridge-based writers: this time it's the turn of Cressida Downing, who scooped the inaugural Lindisfarne Prize for Debut Crime Fiction with The Roll Bearer's Daughter, set on Holy Island at the turn of the 15th century. The prize was launched by fellow crime author LJ Ross, to celebrate the North East and encourage new talent. Cressida, who lives in Cambridge with husband John and two children, won £2,500 cash plus free editorial and mentoring from Cheshire Cat Books.
The Everest Files
If your house is home to young adventurers, keep a look-out for the audiobooks from Cambridge-based Everest summiter Matt Dickinson. His young-adult trilogy follows 18-year-old Ryan Hart's adventures on the world's highest peaks, and is based on Dickinson's own expeditions to the mountain; in 1996 he summited Everest via its treacherous North Face, alongside actor Brian Blessed. Blessed said that these books "bring the mountain to life in a fresh and wonderful way. I urge all lovers of adventure to read it!"
Where the Hornbeam Grows
Also out in hardback is the beautiful Where the Hornbeam Grows, by local author Beth Lynch, who has recently returned to Cambridge after spending seven years living
in Switzerland. Beth's book captures the process of making herself feel at home overseas by tending and growing a garden. Described as "subtle and moving" by acclaimed nature writer Robert Macfarlane, this is a beautifully told memoir about loss, love, and finding one's place in the world.
IN ASSOCIATION WITH
Look out for the Cambridge Edition book club stickers in Heffers and get money off our monthly pick. Heffers is at 20 Trinity Street, Cambridge Blackwells.co.uk