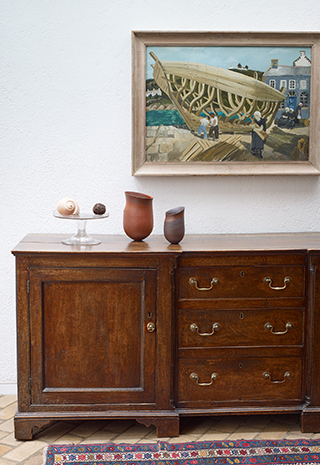 Kettle's Yard is currently hosting the first solo exhibition of renowned ceramicist Jennifer Lee in the UK since 1994, featuring 40 works spanning her career, and including a number of new works made especially for Kettle's Yard.
Described by Edmund de Waal as "the embodiment of place, complex and intrigue", Lee's pots focus on the interaction between materials and elements, evoking ideas of time, place and process in a way that feels both ancient and contemporary.
Lee is from Aberdeenshire and studied at Edinburgh College of Art. Her pots are hand-built, unglazed stoneware, with smooth surfaces and rich colours.
The root of Lee's process lies in the earliest forms of vessel making and her pots are coloured by introducing raw metal oxides into the clay.
The oxides react when the pots are fired to achieve the distinctive effects that are typical in her work.
The exhibition runs until 22 September.