These local businesses are going above and beyond to make sure you've got plans in place for Mother's Day this Sunday
Guerrilla Kitchen Dinner Deliveries 
Guerrilla Kitchen and Boxed Events are collaborating to bring restaurant quality roast dinners to your door in these difficult times. The meals will be delivered in recyclable foil trails for you to warm up in your oven, and are all served with buttered spring greens, local carrots, swede puree, cauliflower cheese, roast potatoes and gravy. You can also order a dessert to top off your Mother's Day meal, with a choice of either sticky toffee pudding or apple crumble. Call 07796143756 by 8pm tonight to order for delivery on Sunday (payment can be made by card on delivery).
Afternoon Tease Treats
Once upon a time, Afternoon Tease had the entire city in thrall to her exquisite cakes and scones, doing a roaring trade from her bustling King Street cafe. The bricks and mortar AT may now be closed, but for a limited time only, you can enjoy some of the cafe's best bits, with owner Jo selling selection boxes from Mill Road's Vanderlyle.  Containing chocolate Guinness cake, carrot cake, chocolate brownies and cheese scones, the boxes are priced at £15, and can be ordered here. 
Varsity Vouchers
The Varsity Hotel & Spa is offering guests the chance to purchase customised monetary gift vouchers for Mother's Day. The vouchers can be spent at both their panoramic brasserie – SIX – as well as The River Bar Steakhouse & Grill. There's also the option to purchase a gift voucher for Varsity's traditional afternoon tea, which includes finger sandwiches, warm scones with clotted cream and jam, and a selection of pastries and cakes. The vouchers are available from £22.50 per person, and can be purchased on the hotel's website.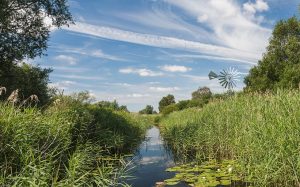 National Trust Free Exploration
The National Trust have just announced that they will be opening many of their parks and gardens to the public free of charge. They have plenty of picturesque places you can visit in Cambridgeshire, including Anglesey Abbey, Wicken Fen Nature Reserve and the Wimpole Estate. Up to date information on which sites will be open over the weekend can be found on the National Trust website.
Biscotti di Debora Cake Deliveries 
If you'd like to get a cake – or box of cupcakes! – delivered to your mum this Mother's Day, head to Biscotti di Debora. Their £15 Mother's Day offer includes chocolate and raspberry, lemon gateau and meringata cakes, as well as cupcakes and pasticcini, all of which can be delivered to your door. She can even leave your cake on the doorstep if your mum is currently social distancing. To order, contact Biscotti di Debora through social media with your choice of cake, or email [email protected].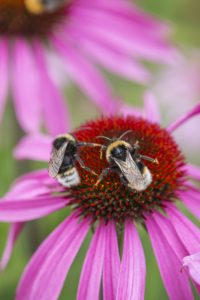 Botanic Gardens Free Entry
Cambridge University's Botanic Garden will be open free of charge from 11am to 3pm starting this Saturday, so why not head there for a wander on Mother's Day? The garden's forty acres of gorgeous nature is in full bloom at the moment, providing a perfect way to get out and about this weekend. The Garden Cafe will be open for outdoor takeaway, and all staff will be implementing measures to ensure that everyone is safe during their visit. For more information, head to the Botanic Garden's website.