In celebration of Love Your Local Market, taking place from 17 to 31 May, we sent Alex Ruczaj to discover what's on offer in Cambridge
It's mind-blowing to think that people have been using the Cambridge Market for around a thousand years. Back then, there wasn't the pull of online shopping or a dozen mini-supermarkets within a mile of your house. Visiting the market would have been an essential part of your day. Jo Sharpington, from walking tour company, Cambridge on Foot, tells me the market in Cambridge is one of the oldest markets located continuously on the same site in the country. "People needed to come for daily requirements, such as meat, fish, dairy produce, bread, leather and wool", she says. 
You can still certainly get many of your necessities from the market, and lots more besides, but it is often seemingly much busier with tourists buying souvenirs, gifts or their lunch from the many delicious international food stalls. I want to find out what else is on offer, and whether the market is able to serve my modern-day shopping requirements, tempting me away from my usual outlets.  
Starting with groceries, Lyn and Joff Sharman's connection with the market doesn't quite go back a thousand years, but they are one of the longest-standing stallholders – a family business spanning three generations. Lyn comments: "We still have lots of regulars coming in, and also a new generation of shoppers; the students and younger people are shopping here more." When asked why people choose her market stall over the supermarket, she says: "It's fresh, and much of it is local produce, it hasn't travelled, plus it's not in loads of plastic, which appeals to lots of people these days." The stall has a steady flow of customers perusing the beautifully displayed produce, and many stop for a little chat and some for cooking advice. It feels a little like stepping back in time, to a slower, more pleasant way of shopping.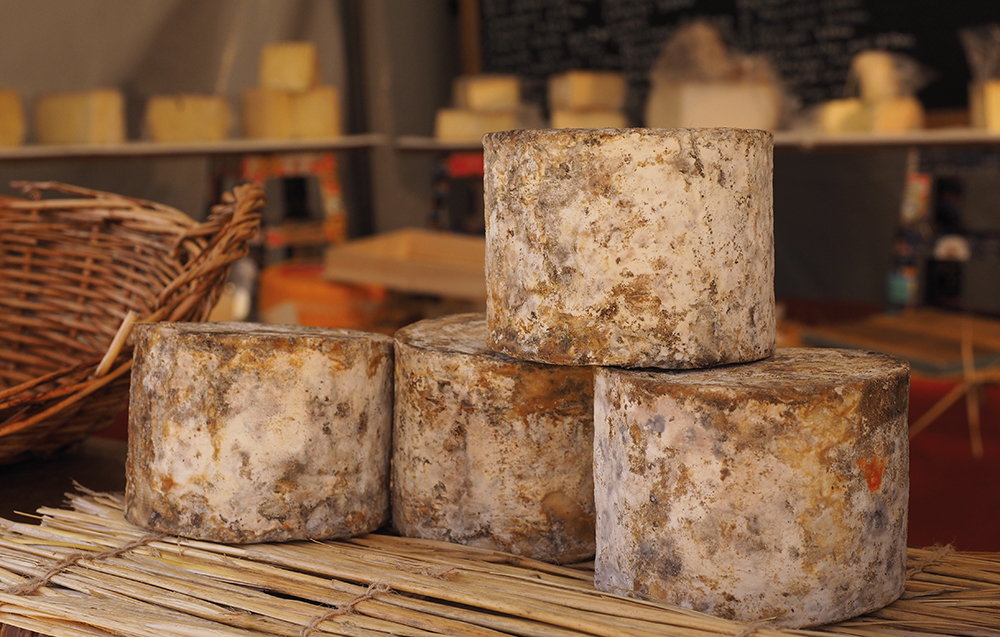 There are a number of great produce stalls on the market, offering everything from fresh fish to cheese, pies, bread, olives and much more. Sunday sees the Wild Country Organics stall busy from opening, with queues round the block. Market manager Tim Jones tells me: "We are starting to see a shift, particularly at the weekend and on Sundays. Families come for their organic goods, they sit on the fountain to chat and eat. It's a great atmosphere. Cambridge people want to shop at independent places and the market has 201 of them!" This is refreshing to hear and I resolve to start doing more of my weekly shopping at the market. 
The market and many of its traders are trailblazers for the way we should shop now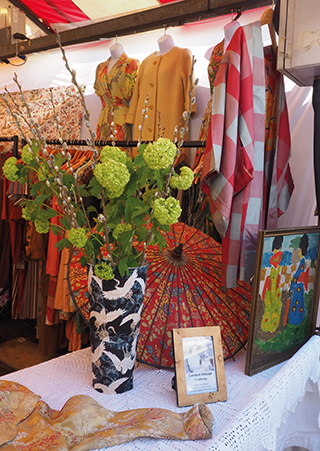 Next, I head in search of clothing, to see if anything in the market can turn my head the same way the groceries have. First up is The Serpentine Swap, offering super-stylish vintage (60s-90s) clothes with a twist. Stallholder Rachael Victoria tells me she offers a swap facility, giving 50% off if people bring in suitable second-hand items. "When I set up the stall, I thought how lovely it would be to create a big community-clothing recycling hub, a place where people could visit regularly and find something great for cheaper than high street prices. We are now all so acutely aware of the negative impact that 'fast fashion' has. I really want to provide people with the opportunity to support 'slow fashion' and allow them to make a conscious choice to buy clothes sustainably."
This approach is echoed by another clothing stall on the other side of the market, Momme & Mig, which displays a rainbow of crisp dresses in summer and cosy coats in winter. Charlotte Gregersen buys from all over the world, always seeking top-quality vintage clothing.
"My whole idea is that my clothes look like new clothes" she explains. "It opens people's minds when they look at the garments here. I am lucky as we have a lot of 'thinking' women in Cambridge, who care about the lasting quality of things. I buy clothes from the era where women wouldn't just wear things once." Charlotte also wraps the clothes she sells in paper and ties them with string to be carried home – so much nicer than a plastic bag.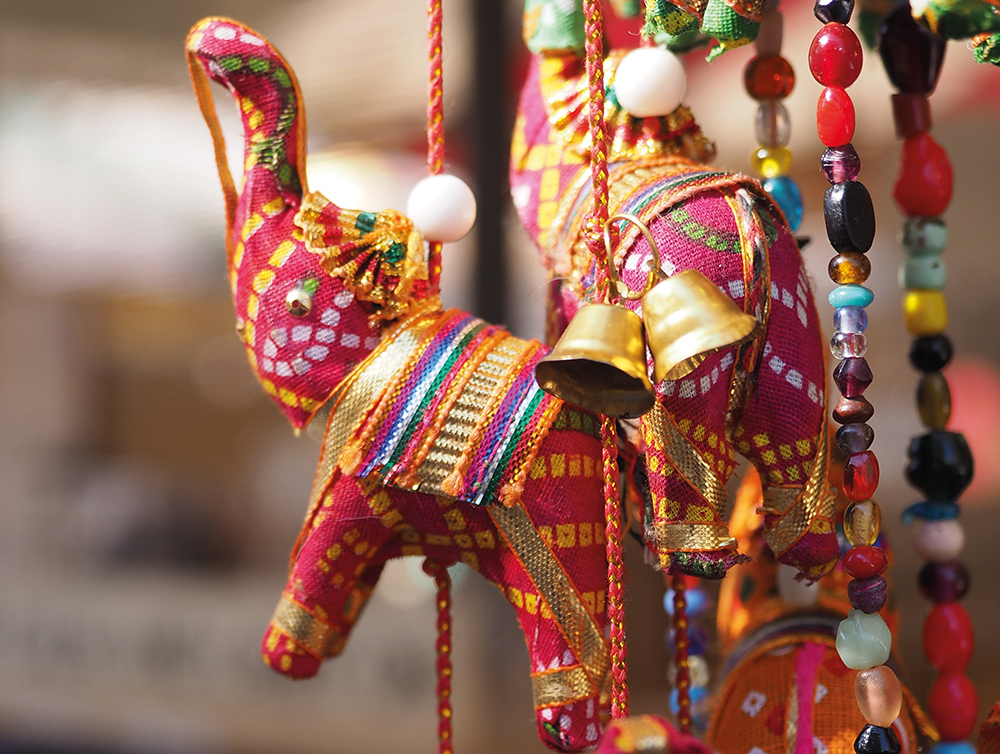 The market has always had its fair share of stalls offering high-quality, used goods: great record stores (like North South Records and Matrix Vinyl) and book stalls (such as Paul Neeve's Market Bookstore and Buckles Books), have all served the public for many years, with a good sprinkling of advice and chat to add value to your pre-loved purchase. The new stall owners seem to be carrying on this tradition with Bookish, co-owned by Kate Kemp, offering a small range of carefully curated books and framed pictures. "All the books are ones we have read or want to read. The pictures are created from original book covers – the Tin Tin ones are recycled from water-damaged books," she explains. Everything on the stall is second-hand, but hand-picked, which again seems like an approach from a bygone era, where we valued and reused things more, yet one that chimes with modern 'green' values, too.
I am already feeling impressed and enthused by the old-meets-new approach to eco-friendly shopping, when I stumble across a small stall called Full Circle, run by ecologist Emma Thomas. She has been on the market since December, offering a range of goods specifically for the environmentally concerned shopper. "We really wanted a place in the heart of the community as our business is very community-focused, helping people to help the planet, so the market is the ideal place for us," she says. She talks me through their product range, which focuses on helping the consumer to "break up with plastic and stop using single-use items".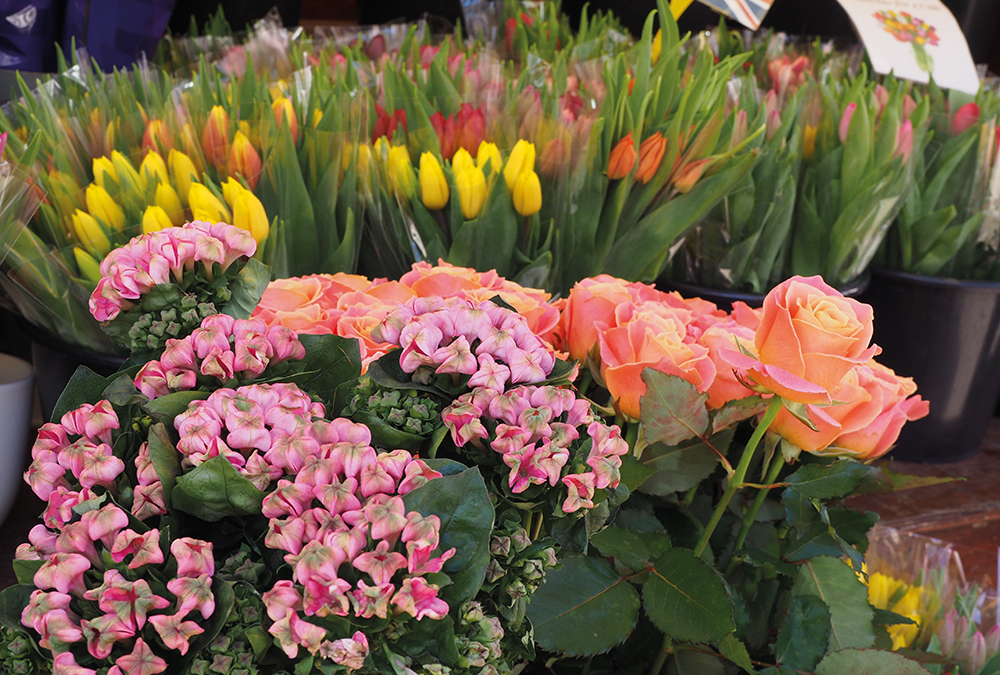 There is a Zero Waste range of shampoos, deodorants and soaps (plus dog shampoo) made by a local company, natural toothpaste, coffee cups that are 'poetically' made from recycled single-use coffee cups, plus a range of refillable products, including hand soap and laundry soap. Full Circle is also crowdfunding to expand the business to include a no-packaging grocery range, where you can obtain olive oil, pulses, stock and more in refillable containers. Emma's passion and commitment is truly inspiring, and there is a queue of curious and interested shoppers as I leave her.
By now it's lunchtime, and I wander over for a chat with Neil Mackay from The Mac Daddy and buy some of his delicious mac 'n' cheese. I tell him I'm feeling enthused about the planet-friendly shopping opportunities within the market, and he has more good news for me. "Where possible, market traders do trade with each other, too", he says. "I buy cheese from The Cheese Stall for example, and the majority of food traders use compostable packaging." Neil is also the only hot food trader that trades from a cargo bike, and is also part of the carbon-free-dining scheme, which plants trees to offset CO₂ usage. 
It strikes me that, despite its long history, the market and many of its traders are trailblazers for the way we should shop now, and must shop in the future. As small, independent businesses, they are able to adapt and offer an approach that the larger shops seem slow to adopt.
They offer the perfect combination of the best old ways (paper bags and the personal touch) combined with the new (a real commitment to helping us change the impact that our shopping has). I, for one, am feeling inspired to shop regularly at the market not just this month, but every month – and I hope you are, too.
Ely Market
Not far away, you can find another inspiring market that is definitely worth checking out. Ely Market has a general market on Thursdays, Sundays and bank holidays, a craft and collectables market every Saturday, plus a fabulous farmers' market on the second and fourth Saturday of the month, which includes 'vegan alley'. These markets are jam-packed with incredible street food, produce, vintage and artisan goods.
Ely Market Essentials
Ely resident Jo Kruczynska, of Afternoon Tease fame, gives her top tips for Ely Farmers Market…
A flat white from Silver Oak Coffee – you can sit on top of their coffee rig and get a great view over the market
Amazing bread and baked goods from Luca, of Grain Culture
The best crumpets in Cambridgeshire from Dovecote Bakery
Great cheese from Suzanne, of Hum-Closen
All things Spanish – meats and cheeses and more – from Guillermo, of Azahar 
Sausage rolls and scotch eggs to die for from Edis of Ely