All images: Daisy Dickinson
Though not strictly a vegan café, Co Fifteen in Cherry Hinton is certainly well-loved for its plant-based approach, with plenty of mouthwatering dairy and meat-free offerings. In the spirit of Veganuary, which saw herds of inquisitive eaters across the country experimenting with a vegan lifestyle, we joined a small group of foodies last month for Co's first in a series of vegan cookery classes.
Promising to lend a helping hand to those not ready to let go of cheese quite yet, the Substitutions workshop was led by head chef Emma Evans. We learned about tasty alternatives to meat and dairy – and then got hands-on creating three dishes ourselves.
Using fresh and simple ingredients it quickly became apparent that vegan cooking is not as hard as many might expect – and the flavours, wow! Pesto that tasted as good as any Parmesan-packed offering, and jackfruit cooked in a hot and sticky mix of smoky BBQ flavours.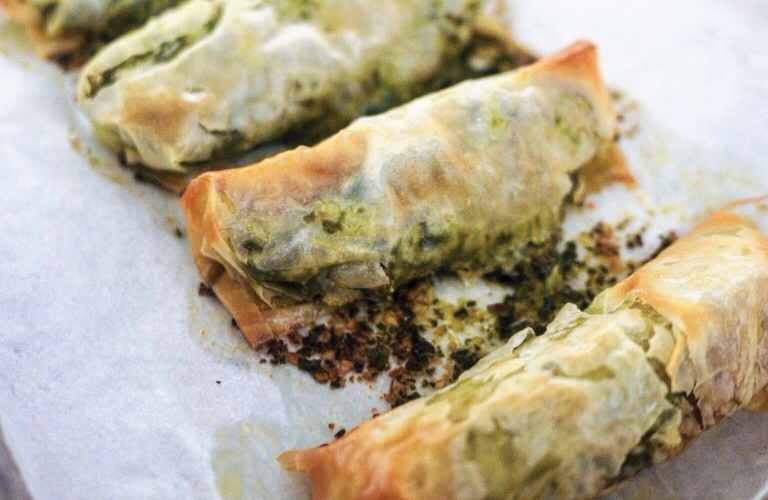 If you're salivating, worrying you've missed out on a great event, fear not – there are two more vegan cookery courses in the calendar: Italian Fare on Thursday 8 February, with spinach fettuccine Alfredo, gnocchi Pomodoro, and pumpkin filled ravioli on the menu, and then Make a Cake, on 22 Feb, where Emma will show attendees how to create a masterpiece of a bake including fondant, flower and sugar work.
Courses run from 6pm to 9pm, and are £65 per person, or £55 if booking two courses together.
[email protected] / 01223 778080