The Cambridge food and drink festival returns in May and we've got the low-down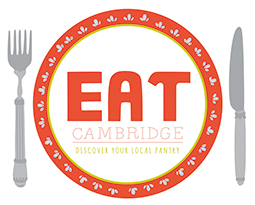 Offering a delicious two-week celebration of the city's thriving food and drink scene, Eat Cambridge returns in May and early June with a packed line-up of tempting events, starting with the Main Event at The Guildhall on 19 May.
Established in 2013, the festival took a hiatus last year but is back with a bang for 2018, poised to serve up a sparkling showcase of Cambridge's impressive roster of independent eateries, artisan producers and talented chefs, with a schedule of events that ranges from food markets to pop-ups, wine tastings, workshops and debates.
It's a great representation of just how far Cambridge has come in the last few years, rapidly evolving from foodie backwater to a city thronging with exciting foodie enterprises and great places to eat and shop for ingredients.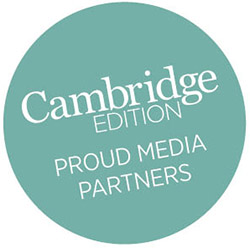 "The increasing number of independent ventures in food and drink since Eat Cambridge launched in 2013 has been amazing to watch, and we've seen the customers' appetite for high quality, independent food and drink with a back story, just keep growing and growing," says event founder Heidi White.
"Trends, like street food, have stuck around and become part of the city's food scene, rather than passing crazes, which has been fascinating to see."
Eat Cambridge, run entirely by volunteers, offers a chance to explore the diversity of what's on offer locally, whether you want to indulge in a botanical-inspired high tea, drink your way around a beer festival, get stuck into an epic brunch feast or enjoy an afternoon of gimlets and gelato.
As with previous years, the event kicks off with a huge food and drink market and continues with a programme of fringe events at venues across the city.
"Eat Cambridge is a special, more intimate food festival which focuses only on the amazing variety of food and drink to be found in our local area," explains Heidi. "The Main Event brings together a huge number of stallholders and speakers to showcase our food and drink scene in one place, making it even easier for people to browse and discover the wealth of choice we have right here on our doorsteps.
"There is so much to choose from during the fortnight of fringe events and at the Main Event itself, I couldn't possibly pick a favourite," she added.
"I'm really pleased to have some excellent and supportive chefs and speakers involved in our events and Main Event talks: this year the festival line-up includes Rosie Sykes, Rachel Roddy, Alex Rushmer, Tristan Welch, Hilary Cacchio, and more.
"I'm excited about some new events for 2018 too – a charity supper supporting Wintercomfort hosted by Rosie Sykes and Rachel Roddy; a new supper club by La Latina Bustaurante; an exciting collaborative event by Steak & Honour and Guerrilla Kitchen; and a cheese dinner by Masterchef contestant Giovanna Ryan."
We've rounded up our highlights below, so grab your diary and get planning!
Fringe Favourites
This year's Fringe line-up looks set to be the busiest and best yet, with more than 30 food and drink events in total, all dreamed up and hosted by local independent businesses, restaurants, cafes, chefs and enterprising foodies. Kick off your fortnight in style with a seasonal supper by talented local chefs Rosie Sykes and Rachel Roddy. Taking place on 18 May, this special spring-inspired dinner is being held in support of local homelessness charity Wintercomfort, and will include three courses and an amuse-bouche – BYO wine and join in the feasting.
The same evening, Cambridge Cookery School will be laying on Italian wines and nibbles, while we recommend getting up bright and early the next morning for the truly epic Afternoon Tease x Pint Shop brunch pop-up on the 19th. A collaboration between two titans of the local food scene, this four-course breakfast features a brunch Scotch egg, among plenty more deliciousness.
This image: Daisy Dickinson
The week of the 21st begins with one of our top picks for the festival: a four-course supper aboard Cambridge's restaurant on a bus, La Latina Bustaurante. Expect a vibrant feast of Latin and South American flavours, with dishes like tostones and green plantain, plus a cookery demo to help you recreate the magic at home.
The next day, experience a day in the life of an Italian bakery, as Biscotti di Debora opens the doors to her place of work, offering patisserie demonstrations and tasters of traditional Italian baked treats. That evening, Grub Club host a special Eat Cambridge edition of their food networking event, featuring a vegan dinner at Stem + Glory, plus talks and plenty of opportunities to hobnob with local foodie professionals.
On Thursday 24th, get to grips with Spanish dish of kings paella, at an interactive cookery workshop with Paola Davies-Romano. As well as preparing an authentic Valencian paella, guests will be treated to tasty nibbles. The same day, learn more about cheese and how it's made with Hum-Closen, who'll be offering an enlightening evening with plenty of fabulous fromage and wines to sample, in the intimate setting of Newnham Bakery Café.
Celebrate the start of the weekend on Friday 25th with cocktails and tapas at Cambridge Wine Merchants, or head to Wheeler Street burger joint Steak & Honour for an evening of menu specials created exclusively for Eat Cambridge.
On Saturday, 26 May, Boxed Events and Guerrilla Kitchen will be popping up at Harston-based brewery BrewBoard for a night of meat-free, dairy-free and gluten-free food, teamed with an exciting range of craft beers and eclectic tunes. Also representing Cambridge's craft beer posse on the 26th is Calverley's, on Hooper Street, who'll be celebrating the divine combo of beer and cheese with a little help from Hum-Closen.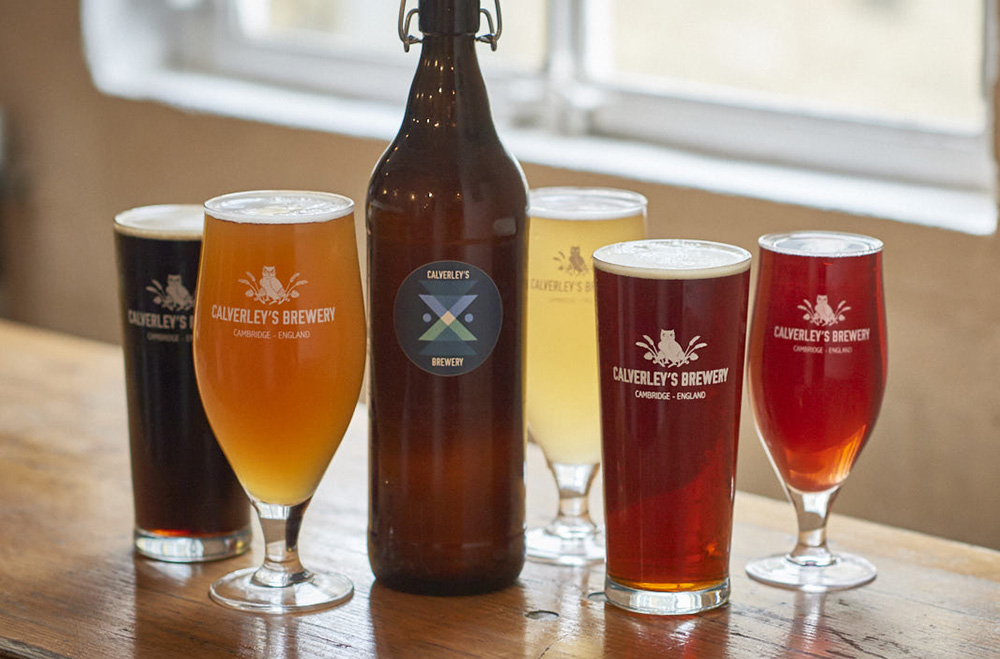 For a real Sunday afternoon treat, we recommend checking out the delightful sounding Cocafuné Edibles Class & Botanical High Tea, at which attendees will learn how to propagate and nurture unusual edibles with horticulturalist and British flower grower Anna Taylor. Taking place on the banks of the Cam, at the historic Hodson's Folly, you'll also learn how to style a beautiful table before enjoying an extravagant botanical high tea created by The Linton Kitchen, plus some get inspiration for using plants in your baking.
Also on Sunday 27th, get stuck into arty gimlet cocktails and gorgeous gelato at Jack's Gelato, or head to Novi for five inventive, cheese-based dishes from Masterchef contestant Giovanna Ryan.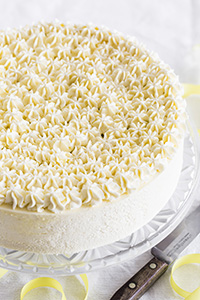 On (Bank Holiday) Monday 28 May, explore the wonderful diversity of treats on offer at Cambridge's central market, where they're laying on an international street food special featuring food stalls and live cooking from around the world. That evening, step back in time to the 60s at Fabulous Fanny's Summer Party, an evening of retro party recipes, legendary canapes and drinks inspired by Fanny Cradock, a TV chef from the time.
On Thursday 31 May, venture up to Novi's beautiful roof terrace for an alfresco botanical supper in collaboration with Gatto Gateau. Adorned with seasonal blooms and twinkling lights, the setting is sure to be gorgeous, and the food and cocktails equally so.
Steak & Honour and Guerrilla Kitchen team up on the 1st for what's promising to be a fantastic eight-course menu devised in collaboration between these two street food heroes; expect innovative deliciousness in spades.
Delightful Flock Café, at Burwash Manor, hosts a special Cambridge-themed dinner on the 2nd, featuring pork from Burwash's rare breed pigs and stunning fresh produce from Dynamic Organics. Also on the 2nd, the Cambridge Distillery in Grantchester will be launching their new seasonal gin, serving up G&Ts and offering a guided tasting of their famed gins.
Street food lovers, be sure to check out the foodPark Specials on Wednesdays, Thursdays and Fridays, where you can taste your way around the cream of the local street food scene and discover all sorts of one-off dishes created by the traders just for Eat Cambridge.
Ready Steady Cook
A trio of top local chefs put their spin on TV's Ready Steady Cook format, creating a feast out of food that would usually have gone to waste on 23 May. Manning the hobs will be Edition columnist and erstwhile chef patron at the celebrated Hole in the Wall, Alex Rushmer, alongside Parkers Tavern chef Tristan Welch and chef and food writer Rosie Sykes. As well as getting plenty of inspiration for creatively using surplus food, guests will be treated to wine and canapes prepared by FoodCycle Cambridge.
Asparagus Day & Sizzling Sunday
Festival sponsors Burwash Manor will host their annual asparagus extravaganza on 26 May, offering a celebration of the glorious spears of spring with cookery demos, in-house asparagus treats to sample, street food from Flock Café, and wine tastings with on-site wine merchants Cozzi & Boffa, plus tractor tours of the farm. Then, on 3 June, they're back with Sizzling Sunday: a lazy day of feasting on the farm with exquisite pulled pork, street food and a mini craft beer festival.
The Main Event
The hub of the whole festival, the main food and drink fair pitches up on Saturday 19 May (10.30am-4pm), for a day filled with delicious foodie delights. Be sure to arrive early so that you can make the most of this unique showcase of local indie producers and traders, which features more than 40 stalls, plus demos, talks and, of course, lots of tasty samples.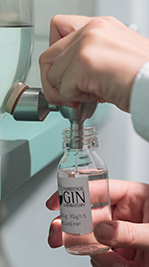 Why not begin your food safari with a tipple? Keep it uber local and hit up the Cambridge Cider Company, who make delicious, hand-crafted ciders made from local fruit, or if you need caffeinating – make a beeline for Hot Numbers for a cup of their famously punchy coffee.
There's also craft beer from Brewboard, artisan soft drinks from Breckland Orchard, top-notch small-batch beer from Calverley's and pinky-hued gins from Pinkster – bottoms up!
Onto savouries, and you'd be a fool to miss Pata Negra and their delectable Spanish treats, while Que Rico Tapas and Borakis Greek Food will also be creating an international flavour. Syms Pantry, meanwhile, will be selling their irresistible bacon mayo, bacon ketchup and even bacon jam, plus you can sample empanadas and tostones from La Latina Bustaurante, freshly baked sweet treats from One Part Love Bakery, and heavenly loaves of sourdough, French bread and brioche from White Cottage Bakery. Culinaris, a Mill Road favourite, will be stocking all sorts of fine foods and deli items, from cheese to chocolate, while the lovely Allotment pop-up café will be showcasing their homemade treats too.
There's no slouching in the sweet-tooth department either, with stalls serving everything from gourmet brownies to artisan fudge. Biscotti di Debora will be serving up her home-made Italian pastries, celebration cakes and biscuits (great for gifts, if you can keep your mitts off them long enough), whilst Dulcedo Patisserie are sure to tempt with their pretty-as-a-picture chocolates, macarons and dragées.
When you need a break from all the eating and shopping, slip away to the Guildhall's grand council chamber, which will play host to a superb line-up of speakers throughout the day.
Providing food for thought on all manner of topics, speakers include chef Alex Rushmer, Cambridgeshire Wine School's Mark Anstead and Dr Sue Bailey, a food science and culinary history consultant.