Serving exquisite Chinese-style high tea with delectable dim sum, this unexpected Mill Road treasure is well worth a visit

"We have about 80 different varieties of tea in total," says Danielle Xiao, gesturing toward the rows of gleaming glass jars which line the shelves, filled with colourful blends of exotic spices, leaves and herbs. "My mum is in China at the moment though, sourcing more – including some really rare ones."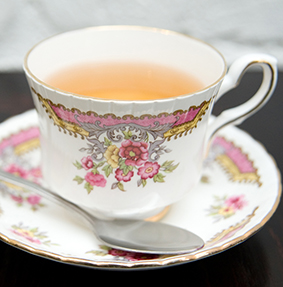 They definitely take their tea seriously here at the stylish High Tea Club, a relatively recent addition to Mill Road which specialises in serving luxurious Chinese-style dim sum high teas, premium cocktails and specialist teas.
You wouldn't have a clue what goes on inside from the low-key exterior – in fact you've probably wandered past without a second glance, as I had many times before, but the second I'm presented with a menu I regret not poking my head in sooner.
The choice is bewilderingly vast: from Russian Earl Grey and smoky lapsang souchong, to Darjeeling, Pu-erh and oolong, this place is a tea lover's paradise.
"My favourite is a jasmine chai, which we have six varieties of here, especially if it's cold," says Danielle. "Or if I'm feeling like something healthy I'll go for a green tea. Or white tea, that's lovely too."
The real showstopper though, she tells me, and always a hit, is the sublime 'flowering tea'. Created by sewing together delicate flowers and aromatic tea leaves, using a needle and thread, these teas are served in a glass teapot so that once hot water is added, you can then enjoy the spectacle of the blooms blossoming before your eyes.
Danielle's family, as she explains while taking me through a stack of old photographs, have been in the business of tea for generations, at one time owning three tea shops in China. She runs The High Tea Club, which opened in October last year, with her sister Jessica; the pair proudly continuing their family's business in a new country.
It would be a travesty to only pop in for a cup of tea here though, when the food menu is so tantalising. As the name suggests, the emphasis is on high tea – of which they have a deliciously varied selection on the menu.
There's traditional freshly made finger sandwiches with smoked salmon or cucumber and home-made scones, clotted cream and jam to be had, but it was the dim sum afternoon tea which really stole my attention.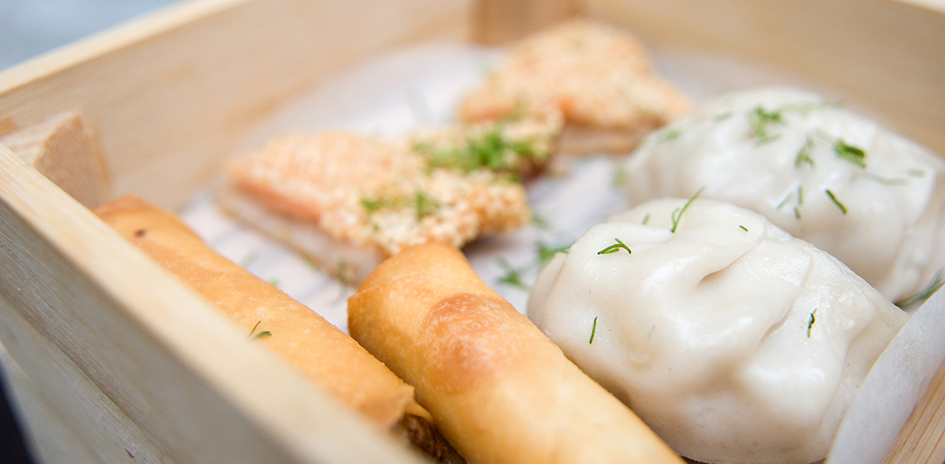 It might seem like a quirky take on an English classic but in fact, dim sum and tea (known as yum cha) is an ancient tradition, hailing from Canton in China. It's thought to have originated in tea houses along the southern coast as a treat for tired travellers along the Silk Road, who needed a place to rest before continuing their journeys. It was discovered that, as well as being delicious, tea helped to digest food, so the tea houses there began serving bite-sized snacks as an accompaniment – yum cha was born.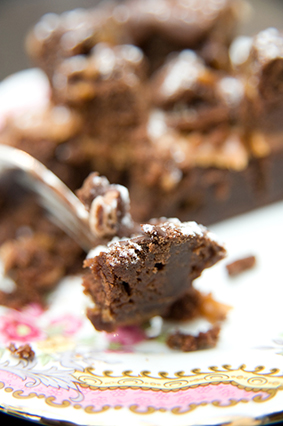 At The High Tea Club, you can enjoy prawn dumplings, spring rolls, fried wonton, pork buns, smoky pork belly and all manner of delicacies as part of your afternoon tea, all washed down with plenty of tea, of course.
Alternatively, there's champagne or a choice of beautiful looking tea-infused cocktails. From the Lavender Madness (lavender tea leaves, gin, grapefruit juice and sugar) to the Lapsang Old Fashioned (a heady combination of lapsang souchong black, bourbon, honey and sweet vermouth), they're all completely unique to The High Tea Club – plus, if you pay a visit at the moment you can enjoy a special offer of six cocktails for £30.
So, before you scurry past next time, I recommend stepping inside The High Tea Club. In an area, sadly, which is seeing more chain stores and cafés pop up all the time, it's a breath of fresh air, its uniqueness reminding us of all that we treasure about independent businesses.