The stunning Wheeler Street building that used to house Jamie's Italian is being transformed in preparation for the opening of Giggling Squid, a Thai restaurant with branches across the UK.
Known for its bright, floral-inspired interiors and authentic dishes, the restaurants are the brainchild of Thai-born Pranee Laurillard and her husband Andrew, who wanted to bring a true experience of Thai eating to the UK.
"For me, what was missing from the food scene was that Bangkok feel – energetic, informal, adventurous and truly welcoming, where food is celebrated and you don't have to dress up to enjoy it," explains Pranee. "It's relaxed, no standing on ceremony – just having a good time over something tasty."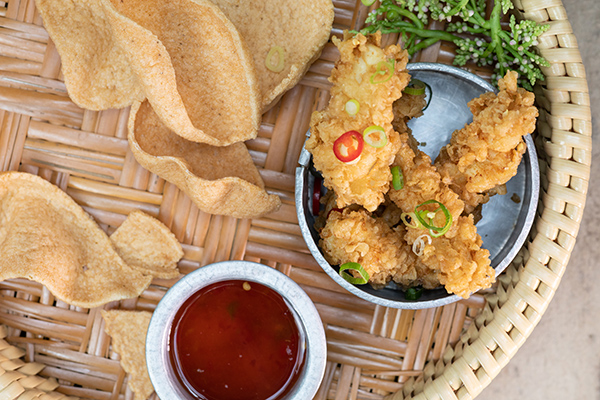 The Cambridge outpost joins the existing 32 branches of Giggling Squid across the country, and will be serving up favourites like salt and pepper squid and massaman curry. The lunchtime tapas menu, a big hit at the other Giggling Squids, will also be on offer, plus there's vegan and veggie choices and a kids' menu.
"Cambridge combines both history and modern vibrancy – exactly like us!" adds Pranee. "We are delighted to be opening in the epicentre of the city and can't wait to welcome guests into our Giggling Squid family next summer."