Nicola Foley checks out the up-and-coming stars of Cambridge's food scene
Tawa Kitchen
Swerve the chain cafes that clutter Station Square and turn your feet to Tawa Kitchen, a newly opened Indian eaterie tucked around the corner on Station Road. Promising to change perceptions of Indian cuisine with its menu of vibrant, fresh dishes, it's the brainchild of owner Vilas Patel, who previously ran Cambridge Blue Sandwiches. 
"I felt there was a market for proper Indian food," she explains. "Many Indian restaurants that we have in Cambridge are very commercialised – serving up chicken tikka masala and things – but that's not the kind of food we eat at home. People have got this vision that Indian food is just curry and rice, that it's very heavy, that it's not something you can have during the daytime. I wanted to change that vision, so we came up with the idea of Tawa, to say – this is the kind of food we eat at home, it's healthy, you can have salad with it too, it's not just meat and stodgy food. We're bringing a different kind of Indian food: a clean, modern place to eat, but with an Indian twist."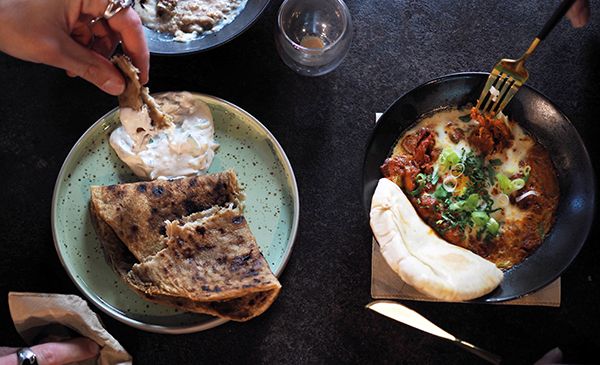 The name comes from the traditional flat plate on which dishes are cooked, with diners invited to choose a protein as a base (such as chicken, lamb or a 'superfood cauliflower'), adding in roti, rice and salads as they wish. There's also spiced sausages on thick Indian flatbread with egg omelette and bloody mary ketchup at breakfast, along with rainbow fruit salads, oat pots, juices, smoothies, Brew Project coffee and more than 15 teas to choose from.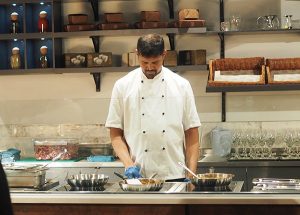 As Vilas notes, the concept makes it ideal for a speedy bite during your lunch break or before you hop on a train – which was part of the reason the station area appealed to her. 
"I've been watching this area grow over the last five years, and I think it's got good potential," she says. "There's lots of big companies here, and it's a good location for a lunchtime grab and go, as an alternative to a sandwich. This area has really transformed, and it will be interesting to see what happens over the next two or three years." 
And as for the future of Tawa Kitchen, Vilas has ambitions to grow the brand through both outside catering and a possible expansion beyond Cambridge. "This is our first branch, but we'd like to expand in the future to different cities, once this is established," she concludes. "It's a good concept." 
Duxford Lodge
"It's a little bit of London in Duxford," laughs Philippa Infanti, when asked to sum up her uber hip new South Cambs hotel, The Lodge. "I would love it to feel like a home from home, sort of traditional with a creative twist. With the co-working space and cafe during the day, and the bar and restaurant in the evening, I want it to have a buzz around it the whole time." 
Together with her husband and his business partner, she took on the property in late 2018, seizing the opportunity that arose after the hotel that used to sit at the site went into administration. 
"It was pretty run-down," she says. "Peach walls everywhere, avocado bathrooms – you get the picture! We managed to nab it and had the best time doing it up. It was such a blank canvas – and we could get away with slightly more daring things like dark, moody walls, mad lights, artworks – every room has its own identity."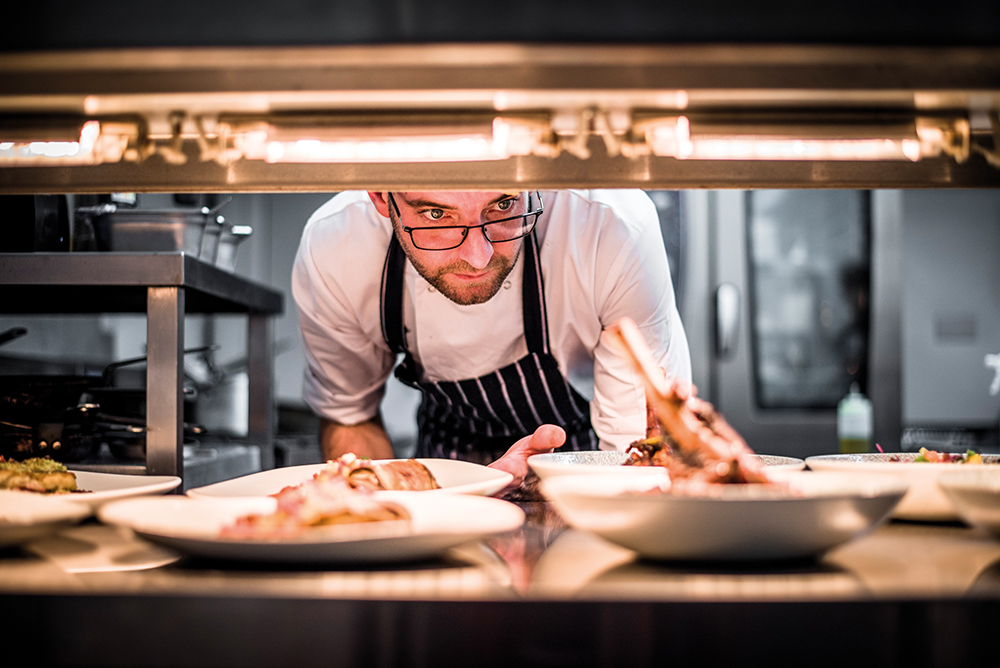 There's no denying they've done a phenomenal job, deftly blending the character and history of the building with modern touches to create a gorgeous boutique hotel. There are 17 bedrooms, plus you're welcome to drop by just to eat or enjoy drinks in the bar. Food-wise, head to the basement for Graze, a funky cafe serving lunches and brunches, or in the evening, book into Scoff, where you can find a more refined menu.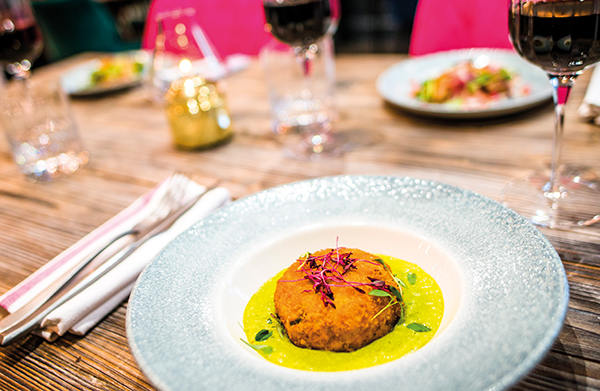 All ingredients are sourced from within a 30-mile radius and you can expect simple, beautifully presented dishes that sing with flavour, such as Gressingham duck with apple and celeriac, or salt-baked celeriac with heritage carrot. There's ample parking, or the train station is a short walk if you fancy taking advantage of the delightful cocktail menu. 
For 2020, the hotel has ambitions to put itself on the map as a wedding venue, with plans to host a dedicated fair in the new year to show off features like the landscaped gardens and courtyard, outdoor bar and alfresco pizza oven, all of which would lend themselves brilliantly to big day celebrations. 
The Italian job
With old faves like Hot Numbers and Urban Larder flying the flag for excellent indie cafes, you're never far from a great coffee and a bite of something tasty on Mill Road.
Now there's another must-visit to add to your list: Modigliani. It's the baby of brothers Anthony and Keven, who want to bring a little slice of their homeland to upper Mill Road with Italian pastries, specially imported artisan coffee, sugar-dusted bomboloni, cannoli piped full of pistachio cream, and fresh focaccia with steaming bowls of soup. 
The story began around two years ago, when the brothers met up and chatted about their future goals, realising they shared an ambition to open a café. Anthony had experience as a manager and Keven as a chef, so they decided to join forces and make their dream a reality. "It's been a long journey since then", says Anthony. "We started out just with a vision – we wanted a place where we could express ourselves and do something nice for the community."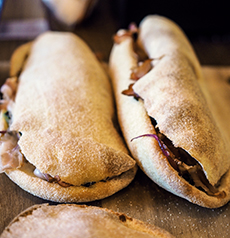 "We're really happy to be in Cambridge," he continues. "We've travelled a lot in the past, but we consider Cambridge home. Mill Road is a beautiful area – it has lots of independent businesses and we love that, and it's also very cosmopolitan and has people from all over the world. Mill Road is special not just for us but for Cambridge itself."
The brothers are enthusiastically committed to sourcing the tastiest, most authentic ingredients possible, importing around 95% of what they use from Italy, and switching up the menu on a seasonal basis to ensure that everything's at its best. In 2020, they're keen to expand the outside catering side of the business, and plan to host more of their popular evening meals, where they'll create intimate feasts for a handful of diners.
"I know there are a lot of coffee shops on Mill Road, but we bring something different," concludes Anthony. "You won't be able to find the coffee we serve anywhere else, and we really care about the freshness and the variety. We're an independent, family business and we always want to deliver a great experience." 
A taste of Spain
It's impossible not to get swept up in the enthusiasm of Mark Hughes as he whisks through his new restaurant, waxing lyrical about the ingredients; pointing out a marbled cut of wagyu beef here, a crate of almost football-sized tomatoes there, dodging chefs in the gallery kitchen as they prep for the service ahead. On the topic of paella, he becomes especially animated, giving a quick, dizzying lesson the perfect socarrat (caramelised crust) and the steps to achieving flawless flavour and rice consistency in Spain's most famous dish.  
It's this passion that has put Mercado Central, Green Street's latest addition, on the foodie map in Cambridge, generating a huge buzz when it opened in December. 
The menu offers both tapas-style dishes and mains
Set in a beautifully renovated townhouse, it's the project of a team of four, with Mark – a bar owner with many years' experience, joined by his brother, plus Danny, a Spanish produce importer and, erm, retired world-famous footballer Gaizka Mendieta. The big idea was to bring the flavours of a Spanish market to Cambridge, sourcing the very finest ingredients they could get their hands on, be that wild prawns from Huelva, Galician octopus or Iberico pork from Salamanca. The menu offers both tapas-style dishes (jigglingly authentic tortillas, creamy croquettas, crispy squid bites) and mains, such as the towering Txuleton steak, served with patatas bravas. There are top-notch Spanish wines, too, plus dessert gems to try including Tarta de Santiago. 
As well as an authentic taste of Spanish cuisine, the team is keen to give diners an alternative to the big chains that dominate the city centre. 
"We thought Cambridge needed an independent restaurant in the centre of town. It's really hard to find premises, because most of the decent ones are taken up by the chain restaurants and you can't compete with them on cost," explains Mark. "There are not enough independent restaurants and it's a shame. All we're doing, really, is getting nice food, cooking it from scratch and serving it to people!" 
Veg of glory
A new cafe in Ely wants to show you that eating seasonally is healthier, more delicious and better for you, too. The brainchild of local businessman and long-time vegetarian Darren Tofts, 68 Market Street opened in Ely a few months back, with acclaimed local chef Stuart Tuck heading up the kitchen team.
Darren had been watching the veggie and vegan dining scene evolve with interest, but felt that many of the offerings were samey and, well, a bit uninteresting. He set about creating a restaurant with a creative approach to vegetarian cuisine, offering impeccable service and operating in a way that is as sustainable as possible. 
Adorned with pieces by local artists, the building itself is as cheerful and bright as the menu, which tempts with colourful combinations and flavours from around the world. "Due to the ethos of 68 Market Street, our menu changes as and when new produce becomes available," explains chef Stuart.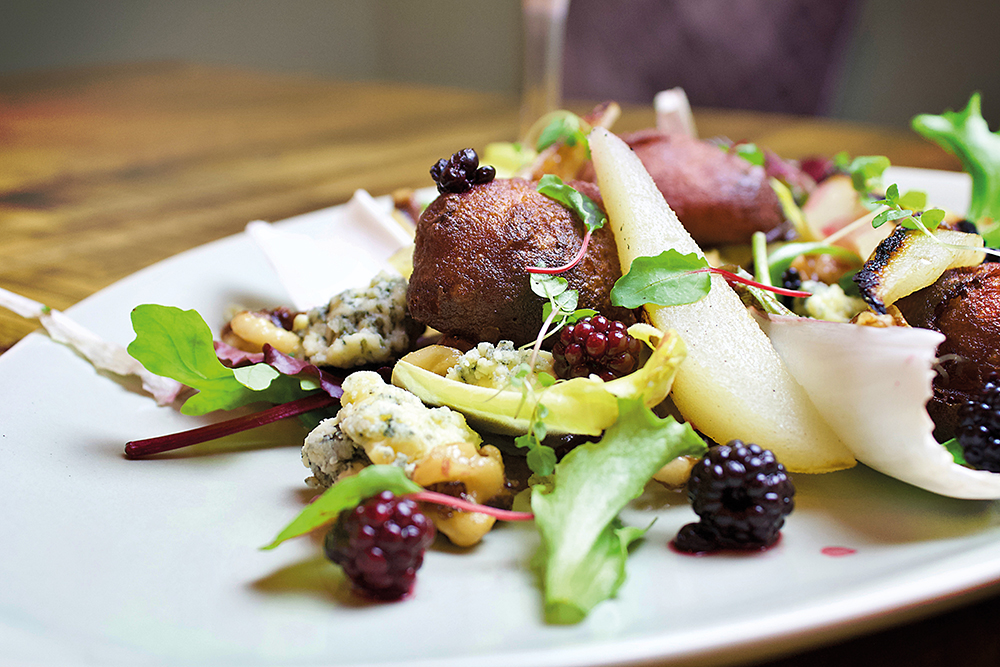 "We specialise in creating exciting dishes that show off the best of the local produce, while making them accessible for vegetarians and meat eaters alike. We get a lot of comments that avid meat eaters have not missed the meat when they have dined with us for the first time."
Popular recent dishes have included cauliflower korma, vegan doner kebab and a spaghetti squash with sweet potato bolognaise, while local suppliers on the roll call include much-loved microbakery and fellow Ely-dwellers Grain Culture. As for the future, the team at 68 Market Street hope to grow their space and offering.
"The first phase of the refurb was to get the ground floor and kitchen open; we have two other floors that can be used in the future," explains Stuart. "We're currently expanding our drinks offering with new cocktails and there are plans to transform the downstairs area into a speakeasy-style bar, while upstairs we have a function room with views over the Cathedral, which we want to open for private dining, conferencing or as a space people can hire for local events."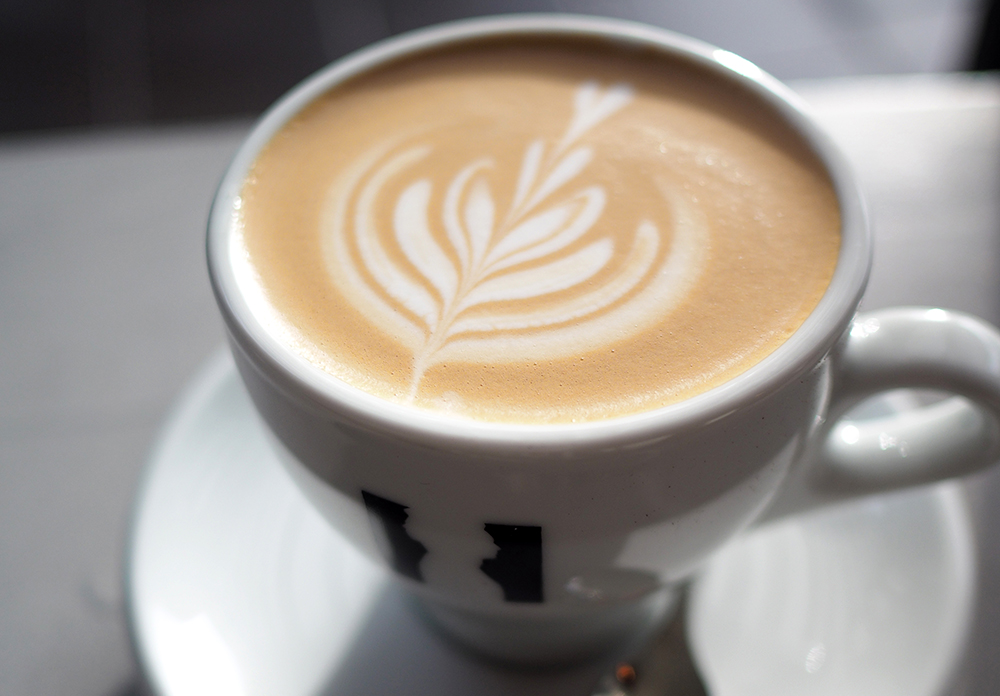 Fortune favours the Bould
Cambridge coffee connoisseurs are likely already well-acquainted with the caffeinated charms of the Bould Brothers, who've been running a thriving cafe on Round Church Street since early 2017.
It's got a reputation for seriously good speciality coffee, and that's no accident – everything is painstakingly quality controlled to ensure each cup is perfect, even down to the water used, which is double filtered and then re-mineralised for an optimum experience.
This exceptional attention to detail, coupled with a stylish setting and tasty food, made it a hit almost immediately, so news of Bould Brothers 2 on Regent Street is likely to please many in the city. 
2019's ones to watch: where are they now?
Last January, we made predictions for the movers and shakers we thought would be shaping the city's food scene in 2019. Were we on the money or off the mark? 
Food Social
At the time we put together the Ones to Watch feature last year, Food Social, aka the Grafton Centre's about-to-be-revamped dining concept, had just one eaterie to its name (the excellent Amelie Flam-Kuche), but we predicted exciting things. Fast forward 12 months and you've got an ever-growing choice of interesting independent eateries to choose between. Upstairs there's bao restaurant Chi, The Duck Truck and The Burger Priest, with La Piazza serving Italian fare downstairs and Gail's Bakery attracting crowds by the front entrance. There's more to come too, so watch this space!
Vanderlyle
We got the inside track on this opening from our food columnist Alex, who also happens to be the owner. With his previous endeavour The Hole in the Wall such a resounding hit, we had every faith he'd strike gold again with Vanderlyle,
a fine-dining restaurant on Mill Road. We were right: Vanderlyle has been booked up months ahead since opening, with the city in thrall to its intricate, plant-based tasting menus, and The Telegraph praising its "extraordinary and mouth-watering combinations".
Grain Culture
Grain Culture was just a humble market stall when we included it in our round-up last year; since then, this artisan bakery has opened up a wildly popular shop in Ely which attracts queues down the street. Specialising in small batches of exceptional quality bread, it's the brainchild of Luca Fiorio, who brings his Michelin-starred background to the science of sourdough and other luscious loaves to create bread and pastries which are out-of-this-world delicious.
Brix & Mortar
This eaterie was a safe bet to include, being an offshoot of Provenance Kitchen – a mobile restaurant known for its reliably delicious food – but even then we couldn't have predicted how popular the Whittlesford-based Brix & Mortar would become. Combining cafe, deli and restaurant, it's known for its fire-cooked dishes, cracking Sunday roasts and brunches, and many Cambridge folk regularly make the pilgrimage out to South Cambs to get their fix.