Best known as a cocktail bar, La Raza also offers delicious Mediterranean-insired tapas, as Nicola Foley discovers
A stalwart of the Cambridge nightlife scene, La Raza has been serving up cocktails and music from under the cobbles of Rose Crescent since back in 2003. In a city with, shall we say, limited late-night offerings of much appeal, it's a valued stop-off on nights out – especially for those of us who don't fancy jostling ten-deep in a queue at a sticky-floored club only to be served an overpriced, watered-down drink. (Am I showing my age yet?)
There's often excellent funk and soul being played – either by bands or DJs – to a lively dance floor, and the cocktails are great, too, all of which have meant that this subterranean bar has been a regular haunt of mine for many years. But while I've sunk dozens of espresso martinis at La Raza in that time, I've never once sat down to eat there, which – after a look at the Mediterranean-inspired menu – I realised may have been remiss.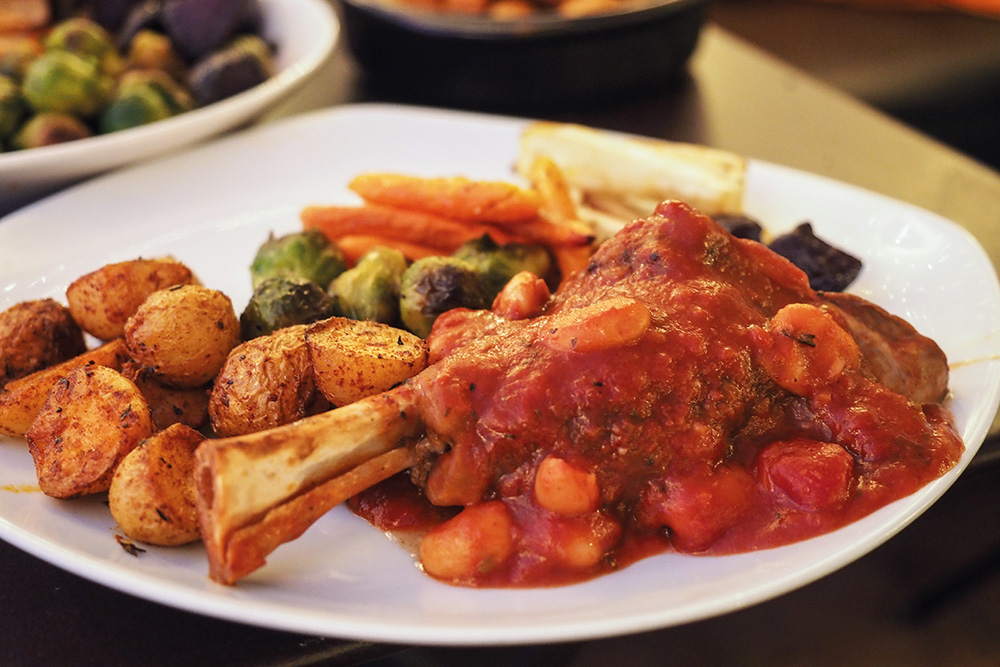 Featuring top-quality produce imported from Spain, it's teeming with mouth-watering tapas dishes and nibbles, from smoked Catalan almonds to salt cod croquettes and authentic Spanish tortilla. During December, in addition to the usual menu, you can try La Raza's Christmas offering, which eschews turkey and stuffing in favour of a colourful Mediterranean feast, priced at a very reasonable £28 for three courses at dinner.
Diners are greeted with a glass of fizz before sitting down to their meal, which begins with juicy Spanish olives and freshly baked bread, primed for dipping in oil and balsamic reduction. Starters take the form of a selection of tapas dishes, which are served to the table for all to share – ideal for indecisive diners like me.
You'll struggle not to fill yourself up on the well-laden charcuterie board, marinated artichokes, tortilla bites, calamari and crab cakes, but beware, the main courses are pretty hefty, so you'll want to save some space.
The tapas are tasty, but the mains really level up proceedings, bringing a mountain of delicious veg and perfectly cooked meat. I opted for the braised lamb shank, which was meltingly tender with a gorgeous rosemary gravy, while my fellow taster went for the fish option: a whole sea bass under a blanket of creamy mushroom and white wine sauce.
The accompanying vegetables, which included charred sprouts, paprika-dusted potatoes, sticky-sweet roast beetroot and honeyed parsnips, were a perfectly seasoned triumph.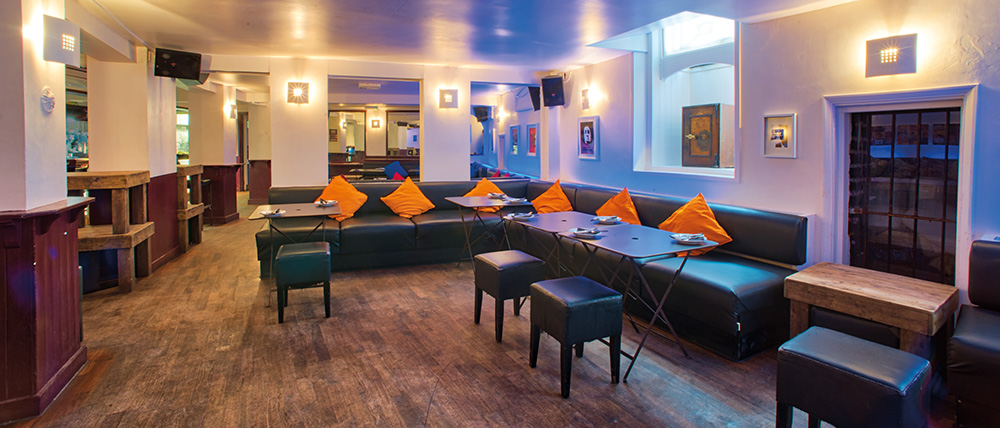 Thanks to the generosity of the portions leading up to it, dessert was a struggle to squeeze in, but these dishes turned out to be highlights, so try and save some space if you can. The rustling bowl of churros (a deep-fried, doughnut-like Spanish dessert), were a match made in heaven for their accompanying cinnamon cream and toffee sauce, but my standout was the warm santiago tart, a deliciously light almond cake with a pleasingly crunchy exterior and moist, crumbly texture inside.
If you're bored of the usual subpar turkey dinners, I'd thoroughly recommend checking out La Raza for a Christmas feast with friends or colleagues. As well as good food, the venue turns into a club later in the evening, so you won't have to schlep about town deciding where to go next, making it a perfect all-in-one venue for a night out. The team also gives all festive diners a little gift in the shape of a home-made 'Gingle-berries' bottled cocktail to take away, which beats a tacky Christmas cracker any day!