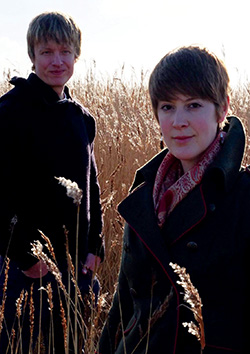 Fancy a folk festival warm-up, or alternative option? A family-friendly special from the New Routes team takes over Cambridge Junction on 28 July.
With music from 3pm to 10pm, fun activities for all in the foyer and an epic raffle, all artists are donating their time and talent.
Proceeds are going to SOS Children's Villages, a Cambridge-based charity that works in more than 550 communities around the world.
Acts include George Breakfast, Annie Dressner, Dan Wilde (pictured above), Rosalie's Lover, Honey & the Bear (right), Boxwood Chessman and Max Bianco & the Bluehearts.
Tickets are £10 for adults and £5 for children.