Beats and bright lights combine for a great-looking new multi-genre festival running throughout the night on 5 October. The Cambridge Night Festival will be spread across three stages at the Junction, with each one catering for a different style – house, disco and breakbeat.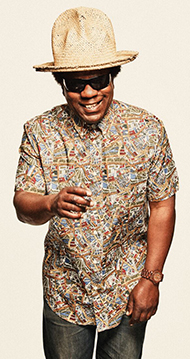 The festival aims to put the fun back into clubland, with The Cuban Brothers starring on the main stage, and Plump DJs on the breakbeat stage.
If house is your thing, catch Kid Crème on the Jacfest stage, while Radio 1 DJ legend Seb Fontaine – who has described The Wild Wood Disco near Linton as one of his faves – is also appearing, no doubt with an eye and an ear on how The Cambridge Night Festival compares.
A purpose-built double decker Disco Bus – complete with sound system, lighting and DJs – will pump out tunes, and dance music royalty in the shape of Norman Jay will also play a set. He supposedly coined the phrase 'rare groove', and first came to attention playing warehouse parties and on the then-pirate station Kiss FM in the 1980s.
Doors open at 9pm on the 5th, with music right through till 6am (last entry 1am); minimum age is 18. General release tickets are from £25, and VIP tables are also available.