What girl wouldn't want a ring made especially for her, inspired by the colour of her eyes? Harriet Kelsall has been helping would-be Romeos earn serious brownie points for 16 years after launching her award-winning bespoke jewellery company, based in Cambridge. A designer by qualification, she rose through the ranks at a successful tech firm before returning to her first love: jewellery. Now she and her team of designers and goldsmiths make a profession of telling other people's love stories – something she'll never tire of.
"Mostly we work on engagement and wedding rings, which is such an emotional and personal event. To be part of that is just wonderful," she says. As well as their range of beautiful, ready- to-wear jewellery in store, Harriet Kelsall is the UK's leading creator of bespoke jewellery (winning Boutique Jeweller of the Year 2013), meaning customers can have something unique created from scratch.
They also pride themselves on their friendly approach. When I visit their modern shop in Green Street it's abuzz with chatter from eager couples relaying their ideas. There are no counters, no looming salespeople and you don't need to press a buzzer to come in and browse. "People can just pop in and talk to us," Harriet comments, seated under a pinboard filled with thank you cards from happy customers. "We don't want people feeling intimidated – a lot of our reasoning for starting this business was to break down those barriers and make bespoke jewellery accessible for everyone."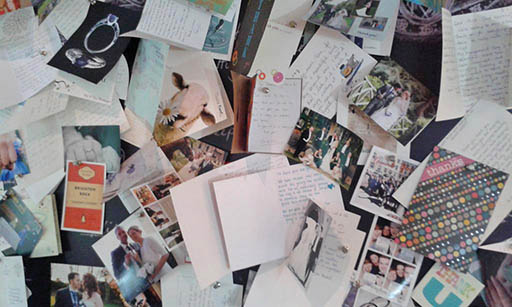 Naturally, many of Harriet Kelsall's customers are nervous men wanting the perfect engagement ring for their partner – but with no clue where to start. That's no problem, explains designer April Page. "We arrange a consultation for everyone – whether they have ideas or not – then go through the options so we can design their perfect piece of jewellery. We ask certain questions to help us build up a picture of the girl in question," says April. "Like her colouring, her job, her dress style, does she wear any other jewellery… Sometimes they don't know the colour of their partner's eyes, but some guys come in with a folder of ideas!"
Harriet adds: "I've been known to ask all sorts of weird questions like what kind of kitchen she would choose, to work out whether she's traditional or modern at heart."
The team have had all kinds of unusual briefs, says April: "Someone here made a mushroom-inspired pendant – and not just any mushroom. It had to be an exact type because she was some kind of doctor of mushrooms. Only in Cambridge!" Harriet laughs: "There was another where the couple were both software programmers, and they'd been flirting in binary, so we made a ring which had 1s and 0s in rubies and engraved lines. Not everyone has to have a wacky idea though, the ring could just be inspired by the doodles she does on the pad by the phone or the colour of her eyes."
Harriet established her jewellery business in her late 20s, inspired by her dad's passion and her mum's business sense. "My dad was a talented hobby jeweller, so I grew up watching him. But I'd never considered it as a career because my mum, who'd gone to art school, was adamant that I shouldn't go into a creative profession because I needed to be financially independent. So I studied industrial design."
Harriet then moved into computing, becoming engineering manager at Tectonics UK at 27. She says: "Then I had this big pull to start a creative business and thought, if I don't do it now I never will! At the time, if you wanted something made for you bespoke, you either had to go to a bloke with a bench or go to Bond Street. There was no way of getting something designed and made in an unpretentious way. I chose Cambridge because I love it and also because, like us, it's a marriage of tradition and cutting-edge technology."
Naturally, her dad is immensely proud – and provides fatherly support from time to time.
"I remember getting this big commission from a countess who had these huge, amazing pear- shaped emeralds – priceless – with diamonds set round the outside, one of which had come out. She said, 'Harriet, will you set this diamond? I can't trust anyone else and no one will touch them!' I couldn't say no," Harriet admits. "But I felt a bit sick: emeralds are one of the most brittle stones, not much tougher than your fingernail, and I would have to go right up against it with a big metal tool.
"So I took it to my dad's and he made me a cup of tea, and said, 'By the time that's made you'll have done it.' And I did. It's so nice to have his support – and the countess was really thrilled."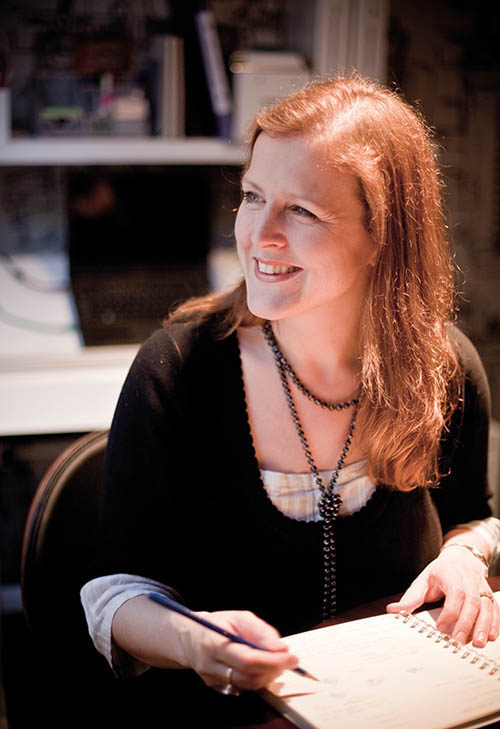 ---
'Diamonds really are forever – they can go through generations'
---
Harriet sources gemstones from around the world: ethically where possible. "We never get tired of working with gemstones," she smiles. "There are so many unusual ones, like colour-change sapphires. In daylight they're an intense blue but in electric light they're bright purple – it's like magic. We can advise on metals too, from rose gold to white gold… For us it's all about getting it right for the customer."
Repurposing antique or inherited jewellery is another mainstay of the business. "If someone has inherited some rings but doesn't like the style, we can refashion them using the same metal and stones," says Harriet. "That way they keep the sentimental value while getting something in a design they absolutely love. They say that diamonds are forever, and they really are. They can go through generations of families and so can gold. I think it's quite glamorous – glamorous and green, which can't be a bad thing!"
Adds April: "People's reaction when we show them something made anew is wonderful. And it's much better than having something sitting in a jewellery box not being worn."
Customers can see the goldsmiths at work at Harriet Kelsall's Hertfordshire studio in Halls Green: an award-winning converted barn with showroom and café. "It's fascinating watching what they do," says April. "Customers can come and watch while having a coffee."
Harriet adds: "The connection with the customer is key. You could say we just make jewellery, but what we really do is tell people's love stories."
Harriet Kelsall, 6-7 Green Street, Cambridge & North Barn, Halls Green, Herts