This Picture: Bicicletta
Edition takes a look at bike-friendly eateries, routes and events not to be missed, plus our favourite cycles and accessories
Espresso Library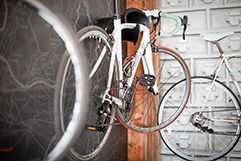 Known for its cool design, ace coffees and tasty brunches and lunches, Espresso Library is a dream venue for cyclists. Not only can you slurp down your latte within reaching distance of your ride (there's ample in-store bike storage), they also show live coverage of all major professional races.
If you want to get really stuck in, Espresso Library has its own Strava Cycling Club, which leaves for a social ride that lasts a couple of hours every Saturday morning at (eek) 7.30am.
Bicicletta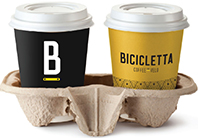 Over in Saffron Walden, stylish little Bicicletta is a great pit stop for cycling enthusiasts. Serving up coffee from favourite Cambridge roasters Hot Numbers, they also stock bikes and clothing from brands including Vulpine, Nalini, Morvelo and Shutt Velo. There's a range of accessories on offer too, which include water bottles, helmets, saddlebags, lights, cycling books and more.
Serving as a destination cycling café, Bicicletta provide a perfect hangout to relax, pick up supplies, watch cycling coverage and refuel during a long cycle. There's yummy savoury snacks, cakes and brownies too, as well as energy bars and gels if you need a pick-me-up.

Courses and rides with Rutland Cycling
Rutland Cycling is an independent, family-run business with local branches at the Grand Arcade, Barnwell Road and Cambridge Train Station, as well as the Giant Store on Hills Road (which specialises in Giant and Liv products).
The stores offer a one-stop shop for cycle enthusiasts, stocking top bicycle brands, accessories, apparel, gadgets and sports nutritional products, as well as workshops on how to repair, service or build your bike.
Whether you're a serious road biker, a mountain biker, a commuter, or are looking for a town bike to pootle about on, there's plenty to tempt within a range that includes Brompton, Giant, Santa Cruz, Whyte, Liv, Specialized and Trek.
Rutland also host regular, led cycle rides, all of which are free to attend. If you're interested in joining in but don't have your own bike, significant discounts on cycle hire are offered so that ownership is not a barrier to joining in.
Weekly Summer Rides
(12, 19, 26 July & 2 August)
These take place each Tuesday over the summer months and begin at 6.15pm, leaving from the Histon store. They'll take a steady pace and are ideal for intermediate cyclists, but they have a 'no-drop' policy so you won't get left behind if you do struggle. It's free to join in with, and you can hire a bike for just £5 if you don't have one already. Visit www.rutlandcycling.com/rides to book your place.
Breeze Women's Midweek Pedal
(11 July & 1 August)
Suitable for beginners, these female-only rides leave at 10.30am from the Cyclepoint at Cambridge Train Station. They have a friendly, sociable atmosphere and consist of a gentle seven- to ten-mile cycle. Free to join with own bike/£5 to hire a bike.

Maintenance classes
The next class takes place at the Cambridge Station branch on 3 August (6-7.30pm), the class will show you how to keep your bike in tip-top shape and fix simple mechanicals while out and about.
They're friendly, interactive sessions run by the expert workshop team, covering popular topics including fixing a puncture, mending a broken chain, cleaning and lubricating your bike and performing a simple safety check. £5 per session.
Bike hire
Even if you don't own a bicycle you can still enjoy the experience of exploring the area on two wheels. The stores offer a range of quality mountain bikes, comfortable, easy-riding hybrids and kids' bicycles for rent, at affordable prices. There are also options for long-term rentals and special discounts for students at the Cambridge stores.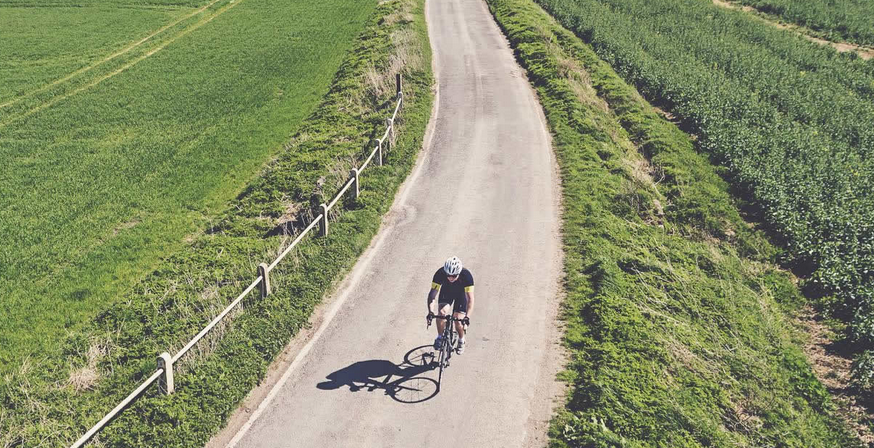 Gog Magog Gran Frondo
The Gog Magog Gran Fondo is back for 2016, offering an unmissable day of cycling fun, plus food and craft beer, on 11 September. Starting and finishing at the Farm Shop, riders can choose between a 40- and a 80-mile route, with both taking in the glorious South Cambridgeshire countryside. A bit of Essex is also thrown in on the routes (adding some hills into the mix!), which are designed to be challenging whilst taking in as much pretty scenery as possible. Over the last couple of years the event has raised £10,000 for fantastic charities, and they're looking to continue the good work by supporting Teenage Cancer Trust and Tom's Trust.
At the gorgeous rural setting of the Gog Magog Farm Shop, there will be plenty of fun to get stuck into when you're done. Tuck into delicious food from Provenance Kitchen, who'll be firing up their Airstream van, and sample lots of great craft beers.
It costs £30 to enter, and riders under 16 years can ride free when accompanied by a paying adult.
Nine of our favourite things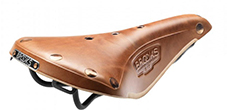 1. You'll be sitting pretty on this retro-cool saddle by Brooks. Available from Rutland Cycling, the B17 Select Saddle is made from extra tough, organic leather, making it super long-lasting and ideal for high mileage cyclists. The saddle is priced at £124.99. www.rutlandcycling.com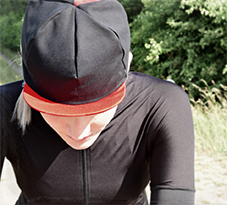 2. Designed and handmade in Cambridge, the TIC Blood, sweat & gears cap is a cool and contemporary take on a classic 1940s/50s team rider hat. As with all of This Is Cambridge's products (which any local bike fan should check out), it's designed to fit under most helmets. Currently in the sale, it'll set you back just £18.40 (normally £23). www.this-is-cambridge.com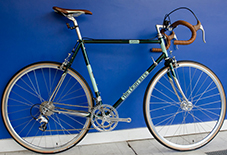 3. One of the oldest businesses in the city, Townsends Light Blue Cycle Centre has been serving the people of Cambridge for nearly 121 years. In addition to stocking brands including Pashley, Rayleigh and Ridgeback, they make their own range of gorgeous, steel-framed town bikes like this, the St John's in the Retro 2×10 speed. Available in frame sizes of 50cm, 53cm, 56cm, 59cm and 62cm, it's priced at £1299.99. www.townsends-lb.co.uk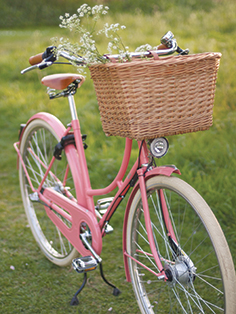 4. Pretty in pink, the aptly named Bella is priced at £695, available to purchase from the lovely BEG Bicycles in Hemingford Grey. As well as stocking gorgeous hand-built vintage and classic bikes, they also sell a range of luxurious cycle accessories for him and for her. www.begbicycles.com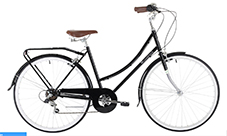 5. Can't you just picture gliding along Grantchester Meadows on this beauty? A classic looped steel bike with a wide gear range (good for gentle hills), this limited-edition bicycle by Bobbin was produced in partnership with Cambridge University and can be purchased at Rutland Cycling for £374.99. www.rutlandcycling.com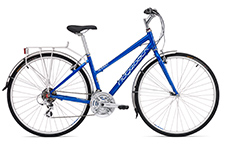 6. Marrying style and durability, the Ridgeback Metro is a great option for commuters. With the strength of a mountain bike and fast rolling 700c wheels, the Metro's sleek aluminium frame provides a responsive yet resilient ride. Meanwhile, the puncture resistant tyres and ergonomic grips make it a top cycle for everyday usage. You can pick it up for £349.99 at Kingsway Cycles. www.kingswaycycles.com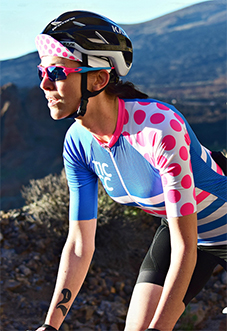 7. Another one from This is Cambridge, we've got the serious hots for the unisex Hors catégorie jersey. Stylish design coupled with high-performance, lightweight and breathable fabric will make you the envy of the peloton. Priced at £95. www.this-is-cambridge.com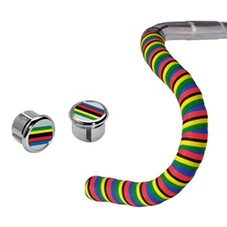 8. Pimp your handlebars with this colourful tape by Cinelli. Not only will it cheer up your trusty steed with a dash of colour, a good handlebar wrap can provide the kind of cushioning and slip-proof grip which will become your best friend during those long rides. The Cinelli Cork World Champion Ribbon Bar Tape costs £22.70. www.wingedstore.com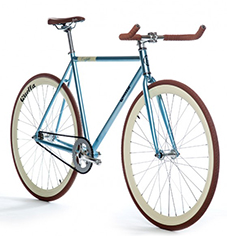 9. Part of the Varsity Collection, this little beauty is by Quella: purveyors of achingly hip fixies and based in Fulbourn. The Cambridge 2.0, as it's known, may look retro inspired but as with all Quella's bikes, its vintage appearance is underpinned by performance driven technology geared towards smooth, super speedy urban riding. It's priced at £339. www.quellabicycle.com
Maintenance top tips
Townsends Light Blue Cycle Centre on Chesterton Road offer their top tips for keeping your bike in tip-top condition
Daily: Check your tyre pressures and that your brakes are in working order – before you set off!
Weekly: If you are using derailleur gears, a quick oil of the chain every week will help to keep things working better for longer; oil your gears less frequently if you use internal/Sturmey Archer gears.
Monthly: Check the chain condition to see how worn it is (most cycle shops will be happy to check this for you free of charge), and also check the wear levels on your brake pads.
Yearly: Get a full service, usually after the winter, to give the bike a much-needed bit of TLC to ensure it keeps running smoothly for the next 12 months.