Offering fantastic modern Garden Rooms in five different sizes, it seems INASPACE has a solution to suit everyone's outdoor room requirements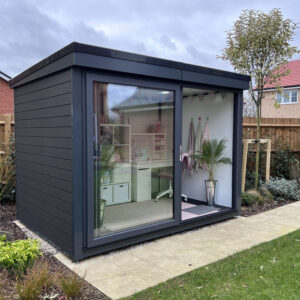 Designed with you as a user in mind; large glass doors encourage daylight to pour into your space, giving a welcoming, light and airy feel. Not only are the rooms stylish, but perfect for relaxing in with views of your garden, or having a peaceful space to achieve uninterrupted focus when working from home.
INASPACE's modern, minimalist approach means its spaces are highly versatile, giving you free rein with interior furnishings to really personalise your new space upon completion. Innovative uses for Garden Rooms have included art studios, to release your creative flair, hobby rooms and back garden offices. Or maybe you want a yoga studio, to assist you in bringing lasting tranquillity into your day.
Designed with maintenance free materials for ultimate ease of upkeep, customisable with your choice on a selection of colours – from wall colours to floor colours and external cladding – and with a seriously rapid turnaround of less than four weeks, INASPACE helps you to optimise your much needed yet often overlooked garden space. Not only do they support you in creating a great lifestyle solution, they offer a relocation service to move your space whenever you need to; from one side of the garden to the other, or even to your new home. The fix-free system allows your Garden Room to be dismantled and re-installed by INASPACE professionals with ease. The same system means the cost of your new space is also greatly reduced and can be positioned straight onto your patio, or laid on slabs, nestling away into your garden.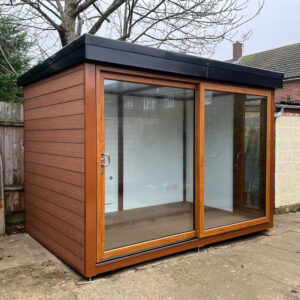 INASPACE customer, Phoebe – an artist from Cambridge – has specifically benefitted from the flexibility the Room6 Garden Room offers. She chose an area for her art studio that inspires her, allowing her to retreat into a creative space where she can sit quietly with nature and pursue her passion for still life painting.
If the thought of having your own garden haven isn't already enough to convince you, the INASPACE Showspace based in Royston has two full-size Garden Rooms to visit, so you can really begin to imagine your additional space transformation.
For more information visit inaspace.com