City-centre bar has undergone a Revolution
Last month saw city-centre favourite Revolution host a weekend of celebrations to unveil a brand new look, following a £300k refurbishment. Though the decor throughout has been spruced up, the really exciting work has been going on at the top of the building, where a unique rooftop restaurant has been created.
Boasting a fully retractable roof – a first in Cambridge – this large space boasts glass frontage which overlooks the city centre, squishy sofas, ample heating and a new pizza oven (which had to be craned in!).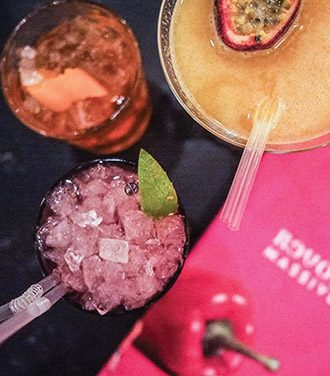 We're loving the unique indoor-outdoor feel and the fact that it's going to be fully usable throughout the year, with a warm and cosy feel during the winter months and space for soaking up rays and enjoying cocktails in the summer.
Downstairs, the Cuban Bar has been replaced with a Caribbean feel, the dance floor area is sporting a classy new look and the ground floor will now offer more of a restaurant vibe.
A new food menu offers gourmet burgers, tasty pizzas, sharing boards, salads and more, whilst the cocktail menu remains as vast and varied as ever (we're especially fond of the Varsity Blue, named in honour of our city, which features a heady combination of Absolut Raspberri vodka and Blue curaçao with apricot syrup, lemon juice and San Pellegrino Limonata – served in a bag!).