September is one of my favourite times of the year. Many of you will have just survived the school holidays; the first few days of September marking a frantic race to get all manner of back-to-school paraphernalia sorted in an ever shrinking window of time.
Antidote to the stress? Get down to Wysing Arts' festival Space Time: The Multiverse on the 5th, exploring themes of altered states and multiple identities (which most parents can probably relate to!). I loved their festival last summer; my then two-year old interrupted a punky, energetic Dada-esque performance, which was as baffling as it was inspiring to most of the adults squeezed into the room, with a comically timed: 'what are you doing?' The crowd and the artist both burst out laughing.
There's also the chance to see Razorlight at Lodestar festival, which goes from strength to strength each year. Held just outside the city, it's this weekend (4-6 September, www.lodestarfestival.com). Because I fell in love with my husband to Razorlight, this poses a bit of a dilemma – as in addition to these two festivals, also happening this weekend is Cambridge's first ever Baby Rave at Cambridge Junction. The team behind Baby Rave has held them in Camden already and now it's our turn to enjoy one of the first ever electronica events for parents. A rave? For babies? I hear you cry. Yep, really and for parents, too.
Dance to decent tunes, admire the colourful lights and just generally chill out, recapturing those summer festival vibes. Cambridge Art Salon will also be there, helping to make art for our new programme, Eastside Creates, as part of the Romsey Art Festival that starts this month. The third year we've run the festival, it's evolving into Eastside Creates, a programme that spans the whole of East Cambridge.
Watch out for a treasure hunt fusing local history for kids, part of a public art project, from artist Zoë Chamberlain in the Barnwell Road area; a design exhibition at Espresso Library; the launch of a new regular night from SHINDIG; contemporary art exploring community from artist Daisy Zoll; exhibitions, installations and performances – from poetry popping up in wine shops and a food/art event with FoodCycle to a fashion show against body fascism.
Sofar Sounds, that launched through the festival last year, are also back with two secret gigs in East Cambridge, for your chance to hear fabulous music in quirky, secret locations. Check www.romseyartfestival.org.uk for the full programme and sign up for Sofar Sounds' secret gigs at www.facebook.com/SofarSoundCambridge. I'm off to the mountains of France to work on my novel this month.
I've been glued to the dazzling work of Cambridge author Ali Smith all summer long, plus dreaming of taking off in the manner of Esther Freud's Hideous Kinky, which I've also been hoovering up in between satisfying my toddler's every demand for bits of cardboard/handmade aeroplanes/dragons. So these ten days of bliss at La Muse in the Midi-Pyrénées will be the fulfilment of a long-awaited form of heaven.
But if it's a hankering for a dance under the open sky, rave culture, horses or, um, car parks you have, then go check out a 'communal animation of urban spaces' on top of a car park roof on the 10th. Yes, you read that right. Cambridge Junction's Daniel Pitt, arts programmer extraordinaire, has hit the ball out of the park with this one. It looks like a really quite brilliant piece from Still House, the company of choreographer and former Hills Roader Dan Canham.
Of Riders And Running Horses is staged on top of Cambridge Leisure Centre's car park. Dance in the face of yet another summer ending with this performance, which fuses Scottish dancing, American jive and Balinese shamans, and promises to have the whole audience raving under the stars. On a rooftop. Right here, in Cambridge. Fabulous. No need to organise that illegal rave in Burwell after all now.
---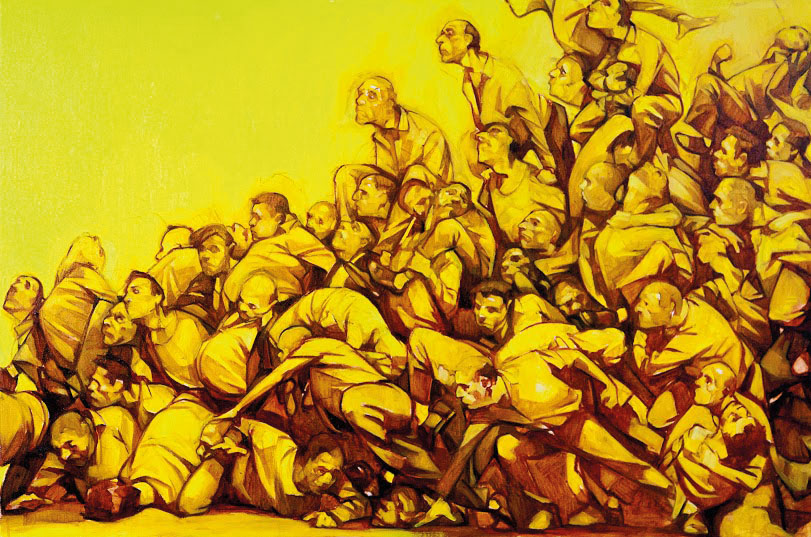 July arrives, resplendent with blue skies and plenty to do for those in search of inspiration.
My must-see this month is a unique chance to catch The Sleep of Reason from Cambridge painter John Clark, hailed as 'one of the UK's most interesting painters'. Shown upstairs at Unit 7 in the Grafton Centre until 15 July, 50 paintings previously exhibited in three separate shows in New York, London and Stockholm, produced in collaboration with hip Swedish fashion line, Eton, are exhibited together. This is the very first large-scale show the acclaimed painter will have ever shown in the city.
With the patterned figures in his paintings inspired by what Clark describes as the "very human chaos" of the competitive world of work, this was Clark's chance to see "the businessmen who populated the canvases" on their own shirts, too – stocked in the likes of Harvey Nichols. "The shirts can be seen as a modern fetish object and, like tattoos, their purpose is not only to decorate," he says. They tell a story. His awareness of those details we draw on to form visual identity, plus a deep respect for the act of making in a world of mass production, gleams throughout.
"The opportunity to bring the work from the Eton project together in one show in Cambridge is exciting; it's the first substantial show I've had in the place I live and the first opportunity for me, never mind anyone else, to see the paintings hung in one place. I'm hoping to learn something from it that will fuel work I go on to make this year," says Clark. With art and textiles still a hot trend this summer, these works will be ones to watch – check www.leadwhite.co.uk.
Unit 7, from Changing Spaces and numerous local creative groups – is a pop- up live arts space that promises to 'redefine the commercial contours of the Grafton Centre'. I loved the Rebel Arts show there last month, inspired by jouissance – the word for physical or intellectual pleasure coined by French feminists as a form of liberation, with a mad array of craftivist textile art. Craftivism may be on trend, but these artists have been busy knitting and stitching, weaving and making art as a form of rebellion long before it was scooped up by the glossies. You may have spotted their protest tent, stitched with the words This Is All I Can Afford In Cambridge at the show, or on the streets of Cambridge – a comment on the rents and house prices in the city (do I hear you groan?). Families check out 'Unit7GraftonCentre' on Facebook for a lively programme of activity in the space (from hip hop for tots to magicians and art workshops).
July also sees the return of Open Studios, when some of the city's most loved artists open their doors to the public. I'll be heading to Artworks on Victoria Rd, home to the likes of Alison Litherland – known for her gorgeous paintings of cows that capture Cambridge's sometimes wild beauty with a languid, fluid feel. Wonderful. Or why not visit Manuela Hübner, in Romsey Town – a quirky treasure. Argyle Street Housing Co-op opens its doors for Open Studios, too – be sure to pop in to catch Ben Varney, whose digital prints and mixed-media work is often inspired by a 'miraculous world' both up in space and down on earth.
Finally, having just spent most of June doing one wild thing a day as part of the Wildlife Trust's 30 Days Wild challenge, I'll be visiting the Fitzwilliam Museum's new show, Watercolour: Elements of Nature ('ravishing', according to museum director Tim Knox), and Ruskin's Turners. Both are explosive collections of watercolours from the likes of Turner, Constable, Whistler and Cézanne. It's sometimes easy to forget the depth of the medium, just like it's easy to forget how wild, stunning and beautiful the natural world can be. We really are lucky to have such shows on tap (and often for free!) here in Cambridge – so why not make the most of what's right here on your doorstep? Enjoy your July, all.
---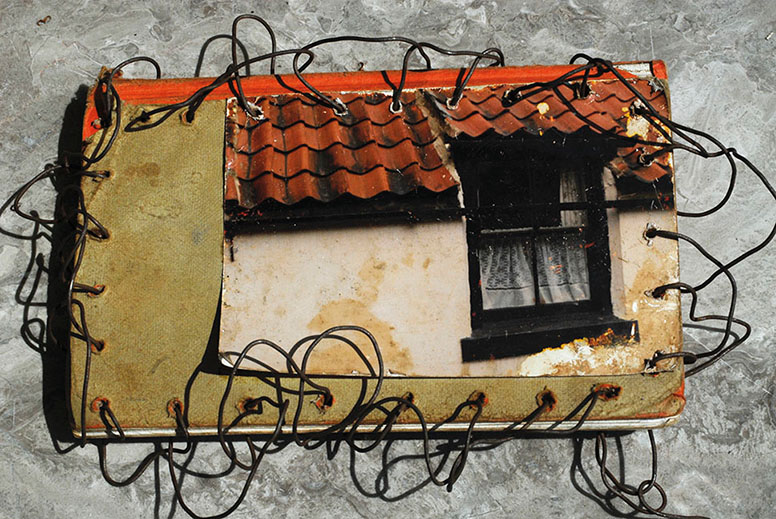 This month I'll be seeing Sonia Delaunay's retrospective at the Tate in London – The EY Exhibition. Delauney, the first living female artist to have a retrospective at Le Louvre, worked in a language of colour, wowing Paris with her bold geometric designs. She broke into fashion in the 1920s, making her fabrics the first go-to 'lifestyle statement for a new breed: the creative modern woman' (The Guardian).
If you're looking for wearable art with an elegant Cambridge connection that's a big hit with savvy, creative women then explore the gorgeous designs of Shilo Engelbrecht. The Australian-born artist grew her first capsule collection of art textiles (she prints her paintings onto fabric using eco conscious inks) here in Cambridge and is routinely featured in the likes of Elle Decoration and Vogue Living. Visit www. shilo.net.au for more information.
Cambridge is a city where colourful, genius ideas are abundant underneath a façade of tradition. What we're not told is that they're often crafted not just in the lab, but down the pub, over much beer. I love those scenes in The Theory of Everything, with Stephen Hawking having a pint with his student friends: mostly, because they happily personify a side to traditional Cambridge that doesn't depress me with its stoic resistance to change – there's a reason why one-time Cambridge boy, acclaimed street artist Mr Penfold, called his 2010 solo show here, Samebridge.
Of course, some things, like pubs, you kind of want to stay the same (unless they were really rubbish before), and what better way to fuse two of the city's most famous traditions – science and pubs – than with the most excellent global festival, Pint of Science? This year's grand closing event on May 21st is Creative Reactions, as curated by Cambridge Creative Network's Karen Jinks and Mandy Knapp. 50 local artists have teamed up with speakers from the festival to create art in response to their work, with some incredible results – check www.pintofscience.co.uk. It's a genius idea, and some of it will have almost definitely been hatched over beer.
See Kay Goodridge's work at the Camyoga Studio. But if wine is more your thing, Mill Road's Vinopolis on 13 May is hosting poetry and wine tasting from 9pm, with Clare Crossman and three other guest poets. Spaces are strictly limited so call 01223 470491 to book – it's a must for lovers of wine and words. Clare first started a writing group in the Art Salon gallery on Cromwell Road and is a fantastic poet and teacher – check www. clarecrossman.info for more information.
Also this month catch spoken-word performer Hollie McNish's tour at Cambridge Junction on 5 May (many of her gigs sell out – so book early). With fans such as Pink and Benjamin Zephaniah, McNish is one of the UK's most popular living poets, and comments on a range of topics from immigration to breastfeeding (her poem, Embarrassed, has been viewed over a million times all over the world on YouTube). Live, she has the truly gifted ability to connect with her audience, creating the same sense of intimacy with crowds in their hundreds, as with those she's talking to one to one. She lives in Cambridge (lucky us!), so this home turf gig is likely to be massive.
Finally, yoga fans are also in for a wonderful treat in Great Shelford this month, with Camyoga's studios and vegan café (sumptuous) hosting one of Cambridge's most loved artists, Kay Goodridge, and her show A Living Archive. I once made a personal pilgrimage to see a politically charged show of hers at Cambridge Artworks, the day after my 30th birthday party. So it's apt that I'm making a beeline for this show, a response to the question – "what to do with 30 years of diaries?" Pages have been transmorphed, sewn, sculpted, moulded, liberated – and the interventions photographed, with the results promising fluid, meaningful brilliance. Worth engaging with, even with a head-thundering hangover, but like most good things, quite possibly enjoyed a little more, without the excessive beer.
Have a gorgeous May!
---
Spring is here! Green shoots, reminding us of warmer days ahead.
I'm kicking off my month celebrating International Women's Day by curating a show, NEW INFLUENCES: Female Voices, Cambridge. It's a city-wide intergenerational celebration of women in partnership with Romsey Mill and Cambridge WOW, our very own chapter of Southbank's fantastic Women of the World Festival.
Come along to Cambridge WOW at the Junction on 8 March to watch interviews with leading ladies in the community, expertly led by a group of young women from Romsey Mill; spot portraits of female role models such as Cambridge Mayor, Gerri Bird, illustrated by the likes of Aurora Cacciapuoti, or hunt for feminist posters featuring inspirational female voices in the city, including conversations facilitated by Sa'adiah Khan's installation, The Women's Room.
We even have a fundraiser from Sofar Sounds Cambridge, who are hosting an all-female secret gig on the evening of 8 March too (check out their Facebook page).
March also means Mother's Day, so why not pop into Cambridge Contemporary Crafts for the perfect pressie by the likes of Cambridge illustrator Jo Clark? You can also buy fabrics of her gorgeous designs through Cloud 9. Or check Crafty Cambridge, run by the lovely Faye Wright, who has an eclectic market stall every week on Market Square and has been curating a range of quirky shows at Changing Spaces since December.
The Fitzwilliam Museum launches a new key show, Treasured Possessions, exploring a 300-year love affair with shopping on 24 March. Because, of course, people didn't always just go to Primark (thank goodness) – the acquisition of coveted things used to be far more of an art form, with many luxury items being crafted especially for the buyer. Watch out for 'never seen before' items from the Fitzwilliam's collection, such as a bright yellow pair of embroidered heels and a pocket watch shaped like a skull.
There's also not one but two other companion shows to Treasured Possessions – Close-up and Personal, featuring 18th century gold boxes from the Rosalinde and Arthur Gilbert Collection (on loan from the V&A), plus A Young Man's Progress from photographer Maisie Broadhead, a modern-day response to what's apparently known as 'The First Book In Fashion'. It's a kind of 'clothes log' from 16th century German accountant Matthäus Schwarz, the first-person ever to bother writing down what clothes he wore. And not just to a particularly fancy party, but throughout his entire life.
Meanwhile, those looking for the perfect excuse for a day trip to Suffolk should visit Machines To Crystallize Time from Cambridge-based CJ Mahony and Georgie Grace at Smiths Row, Bury St Edmunds, before the 14th. A gallery inside a Grade I listed 18th century building, Smiths Row is an elegant setting for this new commission from two of Cambridge's most engaging voices in our contemporary arts scene.
Finally, for those of you in need of some spring chill time, look no further than one of Romsey town's leading electronica artists, Kuba. With an underground following from all corners of the globe, he's a regular on the international festival scene (and also Mill Road's Black Cat Café), collaborating with the likes of Youth (producer on Pink Floyd's new album) and Dreadzone's Brother Culture. For soulful, ambient wizardry, purchase the top-selling Time By The River here: http://kuba1.bandcamp.com/album/time-by-the-river. Watch out for Voice Of Spring – perfect for all those lazy springtime Sundays!
---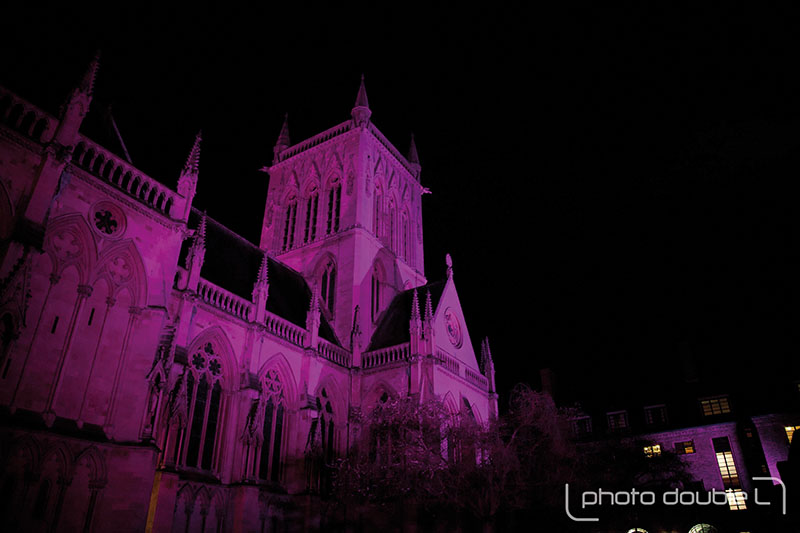 2015 is the International Year of Light, celebrated here in Cambridge this month with the e-Luminate Festival (11-15 February), shining a light on green technology and contemporary art.
I'll be there at the VIP launch: last year, I spent much of the party discussing all things light and art with light artist Colin Dewar, while trailing about with a very funny girl from Heart FM, artist Susie Olczak, a chap who looked like Inspector Clouseau (still not sure who that was) bumping into numerous Cambridge execs and entrepreneurs, all elated at the incipient success of the festival – which has grown in the past couple of years.
"This year, we are here to stay," promised Alessandra Caggiono, the festival founder, proven to be right, in 2015. This year promises more large-scale installations, lighting up the city in style – a fantastic initiative which is impossible to miss. Just watch out for festival co-director Hugh Parnell, one of the city's leading movers and shakers who will more than likely request for the lights to be turned off.
It's also, of course, the month of love (ahh!). This Valentine's Day, treat yourselves to a cultural fix at the Alison Richard Building on 14 February, held in association with Kettle's Yard – a day exploring 1960s concrete poetry as part of the exhibition, A Token Of Concrete Affection. Perfect for designers and poets. Lovebirds, why not have a relaxed romantic cuppa with your beau at the new cycling themed Espresso Library on East Road? Showing art curated by Loukas Morely for the next year, it's another hip coffee hang-out to join the city's flourishing creative café circuit. Families can check Cambridge Junction's birthday party on 14 February, too – pay what you like for a communal lunch and a day of fun, curious backstage tours, workshops and performance.
Having had Dreamworks' adaptation of Cressida Cowell's How To Train A Dragon books on repeat at home since Christmas (for my toddler, not for me…) I'm also looking out for Clockwork Dragon, the new book from Jonathan Emmett, illustrated by Elys Dolan, an illustrator at the Art Salon's UNIT 13 studios (where we moved to last year) released this month. Elys is a multi award-nominated and winning illustrator, with some of her titles on the Best Books for 2014 List for School Library Journal – brilliant.
If you culture-loving parents fancy a day trip away, head to London for Mini Vault – three weekends of underground art happenings for under 11s as part of the Vault Festival, Waterloo (www.vaultfestival.com/activities/mini-vault). I'm also heading to see DJ Layo (of Layo and Bushwacka fame) at Stratford Circus Art Centre, as part of a family rave from Big Fish Little Fish that promises glitter cannons, bubbles, ball pits and a bar, with my tribe on 7 February. Check www.bigfishlittlefishevents.co.uk for details of 'London's latest clubbing craze' (The Guardian) – let's hope it spreads to Cambridge soon. While there, catch Cambridge-based artist, Israeli-born Idit Nathan's first solo show at London's Standpoint Gallery, Footpoints Playing Dead – whose work you may have spotted at the Gaza protests outside the Guildhall, here in Cambridge last year.
As I write I'm also in the final edits of our book, to be launched in March as part of the next Women of the World Festival (WOW) in Cambridge. Our show, NEW INFLUENCES: Female Voices, Cambridge, celebrates the voices of women in the city and female role models in the community (including Cambridge Edition's very own Nicola Foley and Mayor of Cambridge Gerri Bird). Come see it – and have a fabulous February, all!
---
Happy new year! This is a time of year that I love, full of optimism and a real opportunity to focus on what you really want to do.
For those in need of some winter pampering, look no further than Mount Amelia over in Norfolk (www.mountamelia.com), to find both exquisite art and vintage luxury.
Just a few miles from the coast, this restored 18th century country house (called Indgoldisthorpe Hall) is guaranteed to banish the January blues with gorgeous opulence – perfect for combining with seal spotting in nearby Hunstanton.
Catch contemporary sculpture by the likes of Cambridge artist Loukas Morley (just brilliant) nestling in the gardens, or light artist Chris Wood, whose iridescent work glitters with morphing colour up in the trees.
"We've had pop-up dinners with live music, a sculpture festival with over 2000 visitors and a pop-up art shop – my background is film, I love the arts and want the place to support them," enthuses Ben Marten, who grew up in Cambridge, inherited the estate and has transformed it with his wife into a magical place with beautiful gardens, home to vibrant art and self-catering cottages, too.
An enchanting place indeed. Stay in enormous, impeccably transformed rooms for bed and breakfast (roaring fires included over a decent fry- up in the morning), or if feeling grand, hire the entire house! With Anthony Gormley's new home just a few miles away, the area looks set to be a significant cultural magnet in coming years. "We're keen to host art exhibitions and are open to creative proposals," says Ben. Feeling inspired? Send your ideas to [email protected].
Literature lovers, there's a chance to catch novelists Adèle Geras (Cover Your Eyes) and Judith Lennox (One Last Dance) discussing their work at Cambridge Waterstones on 15 January at 6.30pm – a snip at just £3, with wine too (always good!). Or young budding bookworms, check Anglia alumna illustrator Katie Mae Green reading from her book, Seen and Not Heard on 24 January, at 1pm, with an art workshop for children to help them create their 'double sided secret self portrait' (intriguing!).
You can also enjoy storytelling there every Sunday at 3.30pm on the first floor, a fave with children – a fab pit stop, after coffee in the café there with the kids. Marking the 50th anniversary of the first international exhibition of concrete poetry in Cambridge, is From Line to Constellation, at Anglia Ruskin Gallery, curated by Bronnac Ferran and Will Hill, exploring visual poetry, that place where poetry and graphic design meet, plus related concepts of space within typography and sculpture. A must-see for typography lovers!
Finally, this month I am looking forward to celebrating the life of artist Josie Camus at the Boathouse pub and the Portland Arms on 11 January, who sadly passed away in October last year, aged just 35. A good friend to many musicians, artists, gallerists and curators in the city, you may have come across Josie working as a caricature artist in the city centre, or exhibiting with the likes of the Fitzwilliam Musuem's Education Department where she worked, or lindyhopping, or drumming in a band – her generous spirit touched the lives of hundreds. A significant, loving person – she was incredibly talented and renowned for her kindness. Watch out for a book that friends of hers will be helping to put together celebrating her work.
I love a quote she gave me for an interview last spring, advice to her teenage self: "Don't take anything too seriously, it's all complete nonsense – just enjoy the days and the people you are with."
---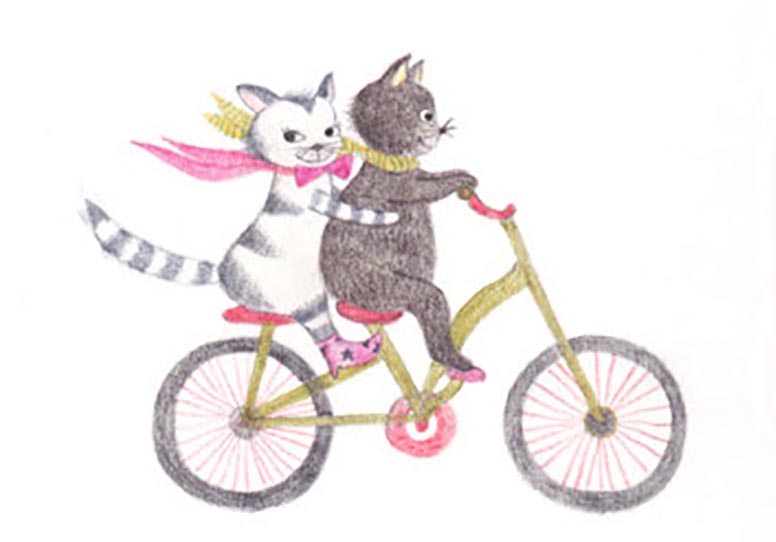 November gets a bad press as far as the poets are concerned.
"Dismal!" – Charles Lloyd; "How cold it is!" – Sara Teasdale; "November's sky is chill and drear" – SirWalter Scott).
But still, it's home to some top-class events for the Cambridge Literary Festival, which takes place on 30 November and attracts thousands of word lovers every year for author talks, workshops and events (see www.cambridgeliteraryfestival.com).
I'll be checking out Nick Hornby talking about his writing and passions at my old secondary school, Parkside Community College where he taught, on 12 November. I've not read anything of Hornby's since his Hollywood-adapted bestseller High Fidelity, in which the character was so brilliantly like many of my teenage indie B-side obsessed boyfriends. While reading it I was convinced its record shop setting was the now-legendary Parrot Records formerly on King Street that we hung out in for NME hits (at a time when girls didn't buy vinyl, I was always a bit of an oddity). Watch out for his new novel, Funny Girl.
Go snap up a rare chance to see the films and projects of Nina Pope and Karen Guthrie at Kettle's Yard's Past, Present, Somewhere, whose work with marginalised communities is acclaimed. Did you know there is a community of passionate Tudor re-enactors that regularly set up camp just outside Cambridge at Kentwell Hall? Their film Living With The Tudors is screened daily at 3pm, but they're best known recently for their community-built 'cob' (very, very ancient earth building technique) model village as part of the North West Cambridge Development (expertly project-managed by artist Kirsten Lavers).
Mini-break lovers head over to Norwich for the curatorial work of Chris Stevens (former BP Portrait Award-winner, plus Saatchi Online prizewinner) at the Sainsbury Centre's REALITY, Modern & Contemporary British Painting exhibition. Exhibitors include David Hockney, Francis Bacon and Lucian Freud – plus the likes of maverick painter and Slade professor Hepher (spot him at London's hip Flowers Gallery, the Victoria and Albert Museum or the Tate) whose fascination with large-scale urban tower blocks as subject matter is both breathtaking and addictive.
For those trawling babies, buggies and small people, check the family arts programming at Cambridge Junction, which is just brilliant (yes, I rave about this often): an abundance of carefully curated, fun (and intelligent!) family theatre; world-class independent productions on Sunday morning or afternoon. There are no barely-alive parents, clutching sore, sleep-deprived heads to the tones of Peppa Pig – only joy.
This month, Tell Tell Hearts: Inside Out looks fantastic – with a free play session at the end for kids to try on props and costumes, on 9 November. Also try It's Magic at the Fitzwilliam Museum, on 18 November 10-11.30am for preschoolers (booking recommended) Dog lovers: get your knitting needles out.
See Cambridge's Jo Clark's designs in the book everyone's raving about Check out Jia Han's gorgeous illustrations as Fitz and Will the Cambridge Cats have an adventure at the May Ball for the chance to make art with your little one inspired by the museum's collections. If you want to just stay in at home though, grab a copy of Fitz and Will the Cambridge Cats: The May Ball Adventure – with lush illustrations from Jia Han from Cambridge School of Art's MA in children's book illustration. Perfect for snuggling up in bed.
Finally, early Christmas pressie hunters, Cambridge illustrator Jo Clark's Dressing Up For Dogs colouring book is a hit with little people. And check out her illustrations in world-renowned designer Debbie Bliss's recently launched Woolly Woofers, fawned over by The Telegraph – a must-have gift for dog lovers and knitters. Put Cambridge-born Nick Mulvey's Mercury Prize nominated album on your list: by the time you're reading this he may have won – fingers crossed! Listening to First Mind, it's not hard to find "purpose and place up there toward the November sky" (Walt Whitman). Happy hunting!
---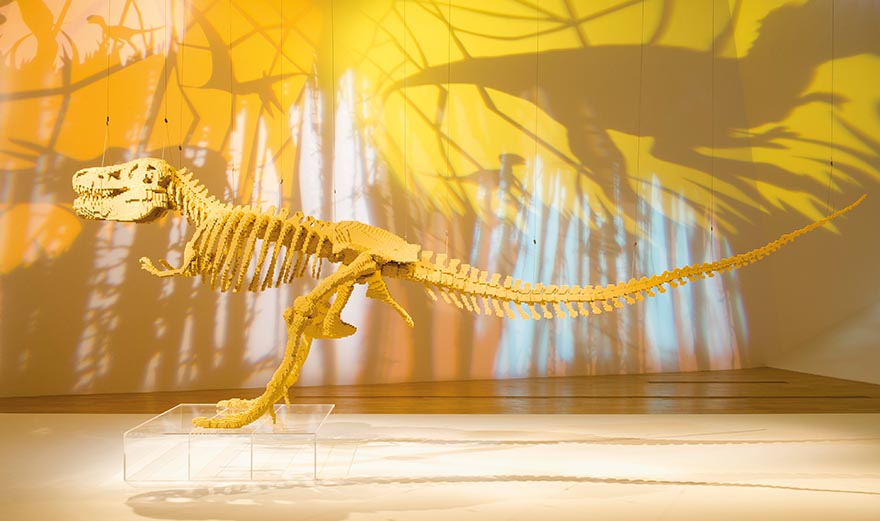 October is utterly full of art happenings, relentless even.
Partially because of Curating Cambridge, partnered with the Festival Of Ideas, an ambitious new citywide collaborative initiative from Cambridge Museums that's helping to shake off the dust a little from our city's world famous heritage spots – making them home to innovative contemporary arts, all asking us what curating means to us, in the city. I'll be appearing in a short film to be screened at the festival, exploring what happens when makers and creatives push themselves out of their comfort zones. Anyone who's ever exhibited their first ever solo show will know the cycle of inspiration, dread, panic and euphoria inherent in the creative process as that exhibition opening date creeps closer and closer ('Whyyyy am I doing this?').
But what about scientists and entrepreneurs? How do they also cope with taking risk? Are we all just a weeny bit masochistic, or plain old bonkers? As part of the film, I am leaping out of a plane to help me deal with my fear of heights (and raise money for the Art Salon), talking to artists and makers along the way about their own stories of risk. Come and see the film – made by award winning Toby Peters, at Michaelhouse Café as part of a Cambridge Art Salon show Risky City: Makers Of Contemporary Cambridge, running from 20 October.
Watch out for Dante's Paradise: Imagining The Divine, also at the festival on Saturday 25 October, featuring the likes of David Richardson, Alan Rogerson, Jill Fordham and Penny Hayes – with talks from Cambridge University scholars on Dante, a must-see for fans of dystopia. Or check the Women Of The World Festival (WOW) at Cambridge Junction, which features a cabaret from female artists across the city – I'll be there talking about feminism and its challenges in modern day culture. Phew. I'm also making a beeline for the wonderful Art Language Location (ALL), founded by Robert Good, who recently appeared in Sheffield offering live absolution to those who have confessed to failing to read or finish certain books.
This year, the festival's hub is Cambridge Waterstones – watch out for the launch party there – plus I've pencilled sound artist Phillip Cornett's 38-minute sound loop, and multimedia installation Collective Non-Decision Making, In Two Parts appearing at Anglia Ruskin, on 25 October firmly in my diary. Cornett is definitely an artist to watch, with his edgy, clever, human-spirited sound art pieces. Be bewildered, but inspired.
Meanwhile, budding art collectors head for the second ever Cambridge City Art Fair 9-12 October – it's packed with galleries from all over the UK, plus some of Cambridge's leading galleries, such as Byart Art. This year Own Art present on how you can use this Arts Council funded scheme to get purchasing contemporary art from as little as £10 a month. Go. Schmooze at the pop up wine bar and gastro café. Buy. Eurgh, I hear you scream. Art isn't all about buying! I agree (though it's a time old way to invest in artists and galleries) – it's also about disturbing, exploring and shocking, that's why I am heading to Silent Partners: Artist and Mannequin from Function to Fetish, at the Fitzwilliam Museum from 14 October, exploring the artist's relationship to the mannequin throughout the ages. I am preparing myself to be slightly repulsed – watch out for Oskar Kokoschka's custom-made love doll 'fetisch', in the shape of his ex, created to be worshipped and also eliminated (ah, how lovely).
Finally, leap on the train to London to check world famous lego sculptor Nathan Sawaya's show Art Of The Brick, at Brick Lane's Truman Brewery. It's one the kids are guaranteed to love, so I'll be there with family and friends, marvelling at these gargantuan, bright creations, feeling nostalgic about those days when all we really wanted in life was the latest Star Wars lego set – trying not to play with the bricks. Have a fabulous October, all.
---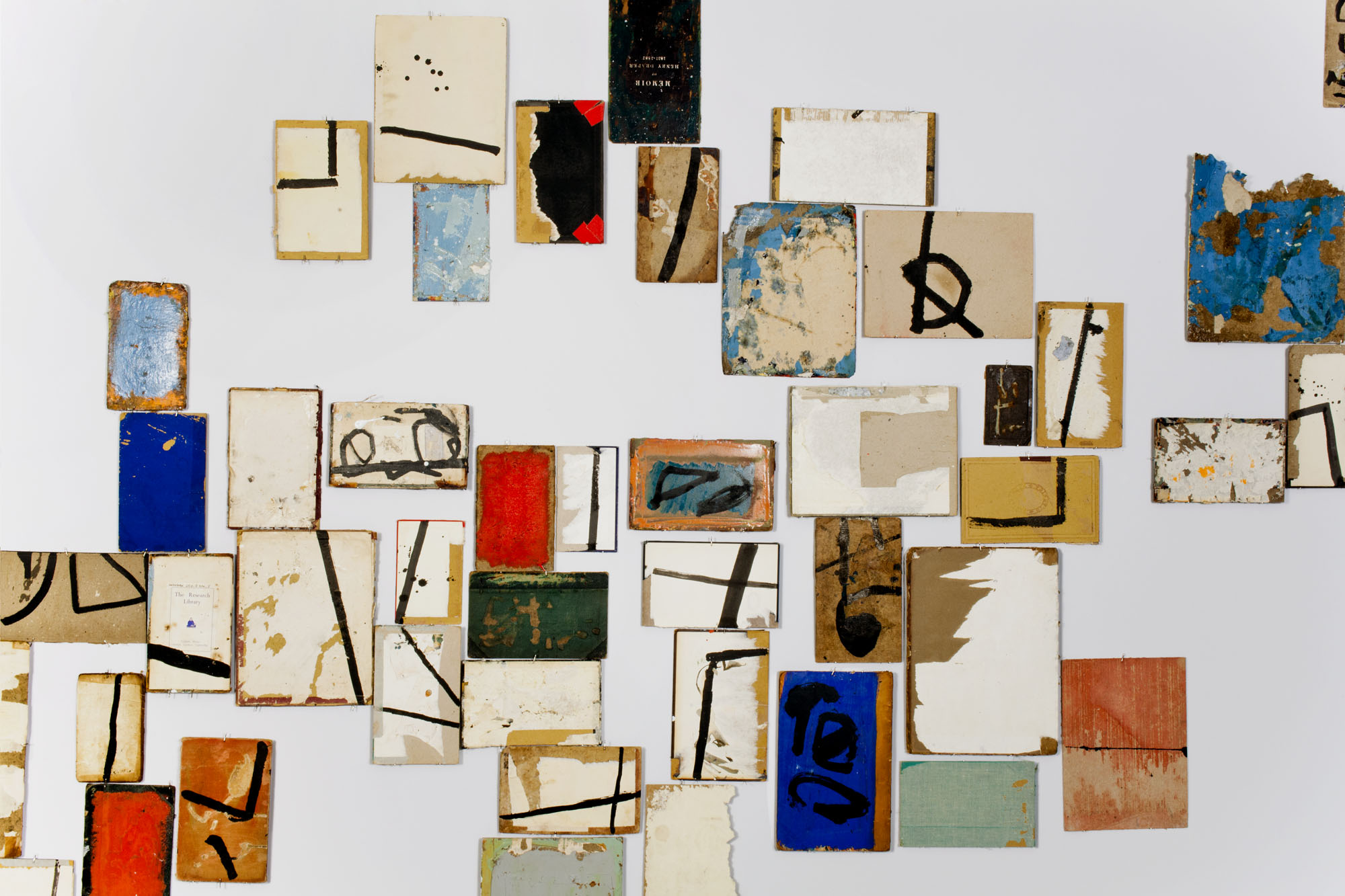 September is one of my fave times of year. In between actually managing to go on holiday, I'll be starting a new wave of our Women Of Influence project, 'Female Voices' – in partnership with charity Romsey Mill.
This month we start working with live artist Phoebe Davies, bringing her feminist nail art to Cambridge. But before you lambast feminist nail art as a total contradiction – (or switch off because I am banging on about feminism again) check phoebedavies.tumblr.com to see how she works with teenage girls, splicing female role models with nail art, facilitating discussions on equality and feminist issues. One of the UK's leading live artists, we saw her art go viral when reported on by Stylist Magazine in 2012.
Why feminism? Last year, when we first started the project, some of the teenage girls we worked with had me totally flummoxed when they told me they had no idea what feminism was. No idea there is a worldwide movement combatting low pay, sexual harassment, violence against women. 'Men do the harder jobs'' they said. 'That's why they are paid more.' Reading this, you are probably only too aware of what The F Word means – but imagine you don't: then imagine how your world might be different.
A pioneer of her time, Britain's first professional female engraver Caroline Watson is exhibited at the Fitzwilliam Museum from 23 September. This late Georgian engraver was an inspiration – it's fascinating to uncover new role models for modern day pioneers.
From 13 September, drop in to the house at Kettle's Yard to check Gwen Raverat's (Darwin's granddaughter) wood engravings; she's best known for writing and illustrating her book Period Piece: A Cambridge Childhood (on my reading list). Largely responsible for starting a revival of wood carving in Britain at the turn of the 20th century, her work is a must-see for those captivated by our city's heritage.
It will be part of Curating Cambridge – a citywide initiative from the University of Cambridge museums, celebrating the stories of the city, also partnered with the Festival of Ideas. The closest I have come to engraving anything was at a rather reckless party many years ago: the words 'bring back the peace sign' on the wooden panels of a Cambridge venue, which I shall not name here (apologies) – so I am most intrigued by the accomplished skill that will be exhibited in these shows by such extraordinary women.
I'll also be checking Syrian artist Issam Kourbaj's new installation Unearthed: In Memoriam (exhibited at P21 gallery next to the British Library earlier this year) at St Peter's Church – next to Kettle's Yard – poignantly using multimedia works, painted hardcover books and camera obscura to represent the recently deceased in his country. I first saw Kourbaj's work at a Changing Spaces exhibition in 2013: breathtaking, awful and beautiful in equal measures. Check Kourbaj's work at www.issamkourbaj.co.uk, one of Cambridge's most engaging international artists.
Contemporary art "does not change the world like weapons do", as Ruth Catlow, founder of arts org Furtherfield once responded to the question 'but can art really change things?' when I was studying at Central St Martins. But it does create a space for human connection, understanding and social comment and a discourse of dissent (speaking out, dammit!). It can also inspire the gravity of peace – which, with so much happening in the world today, can increasingly feel anything but possible. What can we do?
In the words of Yoko Ono, whom I interviewed in 2009 for an exhibition celebrating World Peace Day (21 September): "For you to just be yourself helps us all." Wise words indeed – so here's wishing you all a peaceful September, with plenty of goodwill.