Bringing you top new fiction picks, author interviews, discounts and lots more book chat, the Edition Book Club is a partnership with Cambridge Literary Festival
The Vanishing Half by Brit Bennett
Words by Charlotte Griffiths
It isn't a surprise that The Vanishing Half currently sits on bestseller lists. The second book from American author Brit Bennett, following her successful debut The Mothers, was always going to be a literary event – but a novel about sisters and family and the intimate, unbreakable connections between those who know each other best has resonated particularly deeply during a time when we've all been isolated from our loved ones.
The tale follows identical twin sisters Desiree and Stella Vignes as they grow and make life choices with unforeseeable consequences. As black women born and raised in an isolated American backwater called Mallard, where lightness of skin is cruelly prized by the all-black community over seemingly everything else, they survive extraordinary childhood trauma and escape to the big city at the age of 16 – where Stella is mistaken for a white woman and steps into a new life, leaving Desiree to make her own way. Decades pass until a chance connection between their daughters sees the two sisters' paths cross again: but can the countless lies and deceptions be overcome?
A novel about sisters and family and the intimate, unbreakable connections between those who know each other best has resonated particularly deeply during this time
The book opens with Desiree's return to Mallard in 1968, holding her eight-year-old, dark-skinned daughter Jude by the hand. News spreads like wildfire through the town, and people speculate about the young family's reasons for turning up: it's revealed that Desiree is escaping an abusive marriage and is moving home to her mother, Adele Vignes. "Maybe they should have gone somewhere new, started over fresh. But it was too late now for regrets."
Bennett's epic story then moves seamlessly forward and backward in time between the sisters' childhood and Desiree's return. We meet Early Jones, a manhunter sent to find Desiree by her furious husband, and watch as the young woman learns to experience her hometown with a missing half. As a child, it was Stella who depended on her bolder sister for strength and support: the reverse would seem to be true as adults, with Desiree's youthful determination and grit seemingly tempered by the "world's immeasurable cruelties" that her mother attempted to conceal from the twin sisters. As Early observes: "the key to staying lost was to never love anything." Yet when family ties run that deep, staying lost proves an impossible feat for the protagonists: whether by chance encounter or, faced with no alternatives, confronting one's past head on.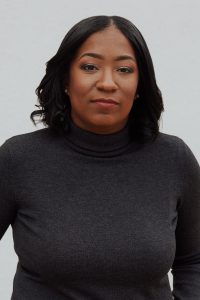 Bennett's sparse but compassionate style shimmers on the page: her descriptive passages read like the reassuringly trustworthy opening of news reports, impartially relaying the truth of events – necessary to calmly guide readers through the storylines, all webbed with well-meant deceit and sticky layers of falsehoods. 
Bennett's sparse but compassionate style shimmers on the page
As a young woman, Stella tested the limits of the controlling, racist system several times by stepping into white-only shops and museums, concluding: "there was nothing to being white except boldness. You could convince anyone you belonged somewhere if you acted like you did." But when you've played a part for an entire lifetime, as the older Stella has amongst her white husband's family and the all-white, homeowners' association-run community where they live in Los Angeles – maybe "acting for that long ceased to be acting altogether". This older Stella actively avoids black people, heeding her mother's words that "we always know our own", afraid of the repercussions if her lifelong lies are revealed. It's only when Jude, Desiree's dark-skinned daughter, meets Stella's white-passing daughter Kennedy and slowly puts two-and-two together that the webs start to become unstuck, and the uncomfortable truths start to out. "A long-lost relative – you'd have something in common, wouldn't you?," Jude wonders. "Maybe you couldn't spot it at first but in time, you'd feel, somehow, your shared blood. But the longer [Jude] spent around Kennedy, the more foreign the girl seemed."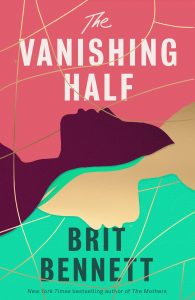 The spoilt Kennedy has pursued a career as an actor, playing parts where – as she says herself – "you only show people what you want to". Her choice of profession is another moment to consider reality and performance within our everyday lives – as Kennedy ponders: it's "strange that the greatest compliment an actress could receive was that she had disappeared into somebody else. Acting is not about being seen, a drama teacher told her once. True acting meant becoming invisible so that only the character shone through". Yet one's character is of no interest to the cruel 'colourstruck' (as Desiree calls it) community their mothers were raised in: can they ever escape the impact of the racist beliefs that founded their town? 
This is the perfect story for these uncertain times
Several times in the book it's mentioned that Mallard doesn't appear on maps, and towards the end of the novel it vanishes completely, swallowed up by suburbs. But its heavy hand remains on all the characters' shoulders throughout the book. "A place was not solid," Early Jones thinks at one point. "A town was jelly, forever moulding around your memories." But whether those memories can ever truly be trusted or not is another question constantly raised by the book, as the sands shift around the characters' feet and we see the same tropes, the same challenges, play out in both the sisters' and the daughters' lives.
This is the perfect story for these uncertain times: sat at home, isolated, without people to interact with and reflect our projected selves, reading The Vanishing Half may prompt deeper questions about one's true values and identities. Who are we, really? What makes us who we are? Can we, as the younger Desiree hopes, "flick away history like shrugging a hand off your shoulder" – or are we indelibly marked by where we come from? If you can find a copy of this book, buy one – it wholly deserves its wild success.