Bringing you top new fiction picks, author interviews, discounts and lots more book chat, the Edition Book Club is a partnership with Cambridge Literary Festival 
Words by Charlotte Griffiths
Night Falls, Still Missing
Cambridge-based writer Helen Callaghan delivers another riveting thriller that covers complex female friendships, twisting professional and personal relationships and thousands of years of history in a tense and gripping tale. As the archaeology is slowly unearthed, so too are the secrets…
Friends Madison and Fiona have known each other since childhood: studying together, sharing their lives and staying deeply connected in spite of the fact that the two women seem to have grown apart. Both work in archaeology – so when Madison sends a text begging for help from her current dig on a small windswept island in Orkney, Fiona drops everything and rushes up the country to be with her old friend. Yet upon Fiona's arrival, Madison isn't there to meet her – and her dig colleagues didn't realise she was missing. As Fiona starts investigating her friend's disappearance, everything starts to unravel – and soon it's Fiona who's in danger herself.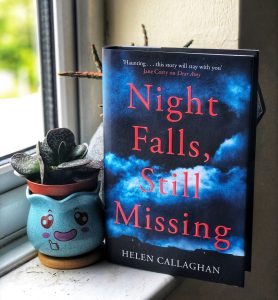 Night Falls, Still Missing is undeniably a thriller – and an extremely gripping one at that – but it's also a cleverly observed book about female friendship, and the often complex and shifting nature of relationships between women, leaving readers pondering the question: just how far would you go for your very best friend?
Published at the end of July, Night Falls is Helen Callaghan's fourth book. "It feels really strange to have a book come out in lockdown, because normally I'd be going round bookshops, signing stock, talking to people and so on – but because you can't do that, it all feels strangely unfinished," she says. "I made the switch to online events and am working with local libraries – which is all very nice, but normally you get to meet people in person. It's a bit weird: but I'm getting used to it."
Helen spent her lockdown at home in Cambridge: based in Girton, she's spent the time working on her fourth book, escaping our city back at the start of July to visit Cornwall on a quick research trip. "That was really good – but strange as well," she says. "You'll go, and visit all the places, do all your research things – but at the same time, it's like a sensory overload: it's much more than you're expecting. You get tired really quickly, which was very strange for me: normally I'm very energetic on these sort of trips, but I kept wanting to head home and have a nap!" she laughs.
The action of Night Falls takes place on a set of islands in Orkney, and researching the book was a real joy for Helen, who is extremely fond of the archipelago. "I've done writing retreats there, and it's a wonderful place for a retreat. You have set, very short daylight hours, so I would go out and buy food – and then you have those long nights to write in," she says. "I'd thought for a while that it'd be a great place to set a book, but I didn't have a story. I did have this other idea that I was working up, and then one day I realised that if I changed that idea, I could set it on Orkney and make the landscape work – and that was it, I didn't stop after that."
When you write, you put together composites of moments that you've had in your life
Helen spoke to the country archaeologist and various residents of Orkney during her proper research phase, but it took a couple of years before she actually sat down to write the book, and though the friendship storyline wasn't in the original concept, the idea started to form as the book took shape. "I found that really satisfying to write, almost more satisfying than the plot – not quite as satisfying as the setting – but a lot of work went into constructing their friendship. You read all these books and you have female friendships where they're like sisters, they love one another – but then you also have books where they're toxic, non-friendships – and maybe it's giving a little too much away, but none of my friendships are like either of those!" Helen laughs. "They're complicated relationships. None of them are based on real people, but when you write, you put together composites of moments that you've had in your life, and you compose characters out of that."
Another thought-provoking subplot of Night Falls concerns the changing nature of long-term relationships, both friendships and family, and how resisting change and insisting or assuming that people stay in their defined roles can be disastrous for everyone concerned. "When you grow up with someone, they know the you that you were when you were a child," Helen says. "That happens to Fiona several times in the book: she's displaced into this person that she used to be, and tries to resist that. And also from the point of view of it being a thriller, you are then left in a place where she doesn't know who she is, and you don't know who she is – it raises the tension a bit."
Helen approached the task of writing differently for all of her books. "The last book, Everything Is Lies, had a totally nailed-down plotline that I started out with. Nearly all of that ended up being thrown away, but it's still worth the exercise of having it, because when you actually write, you get better ideas, and having the plan means that you're never lost. It's like that Eisenhower quote: 'Plans are useless, but planning is indispensable.' With this book I had a plan until about halfway through, but I didn't know what was going to happen – so I knew I needed to write it to find out. Several of the main characters didn't actually appear until quite late on: three, four weeks away from handing it in." 
Having the plan means that you're never lost. It's like that Eisenhower quote: 'Plans are useless, but planning is indispensable'
The writer always defaults back to notebooks and notecards, and laying her plots out physically on a table to work out where the story might be headed. "I'm a sucker for a whizzy app, but ultimately, especially when in that very early stage, having those physical objects is so helpful. Praxis – there's a word!" she laughs. "There's something about laptops: the words come out, it all looks so even – so there's also something about just taking a notebook and writing: you know it's not going to ruin the book, and it takes the pressure off a bit."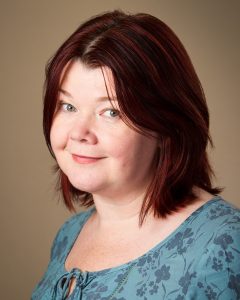 Helen's next book, which she's been working on during lockdown, is set in Cornwall, in a community living in a touristy fishing village – which caused the writer a little concern when the world shifted on its axis at the start of this year. "I started to wonder if I was on the wrong track, if I was describing a world that certainly doesn't exist at the moment – and it's not clear when it might come back. I took the views of my agent and my editor, and interestingly they said that this will pass, and that when it does, people won't want to read about it. They'll want to forget it ever happened! Apparently – and Penguin had records on this – this was the case after the Spanish flu epidemic as well: people are very interested in processing the event while it's happening, but then no-one wants to relive it."
Though she won't be writing the first coronavirus thriller, Helen can definitely see a number of potential plots. "You're not meant to visit your holiday home, but my book's set in Cornwall, so of course there are holiday homes – if people visit them and bad things happen, what can they do? Can they tell anybody? What do serial killers do during lockdown? What about lovers? I went jogging on the Backs during lockdown, and the amount of people I saw who were nominally dressed in running gear, talking to their lovers on their phones…" she laughs. "But no judgement!"
Although writing about a place and community that suddenly wasn't accessible to research definitely has its challenges, Helen's confident she'll find a way through. "It's hard as a writer, because it feels disingenuous," she says. "But I'm confident we'll return to that world – hopefully by the time the next book comes out."