These charities and organisations have made a huge impact in our community during the pandemic: find out what they've been up to and how you can help
Saving lives & supporting the NHS: East Anglian Air Ambulance
With the NHS under huge pressure, East Anglian Air Ambulance (EAAA) has carried on its vital mission of responding to emergencies and providing critical care 24/7 across the region, as well as supporting hospitals during the pandemic. Inter-hospital critical care transfers, via land ambulance, are needed to help manage capacity in intensive care units as hospitals battle Covid-19, and the EAAA teams are well placed to provide this expertise. In December, EAAA hit the milestone of being tasked 30,000 times since its launch in 2000 – revealing what a crucial service the charity provides for critical care in East Anglia. This year, EAAA hopes to realise its long-term ambition of delivering 24/7 care by helicopter, to help even more people in need. Get involved: Play EAAA's weekly lottery or join in with this year's Get Up And Go Yellow fundraiser when the popular challenge returns (date to be confirmed). You can also keep an eye on EAAA's event calendar: several events which had to be cancelled last year are in the pipeline for 2021, such as Trek 24 – a 24 mile or kilometre walking challenge in September along the North Norfolk coast or around Hexton Manor near Bedfordshire. You can also consider leaving the life-saving charity a gift in your will. These gifts help future generations benefit from EAAA's care, and you can make use of the charity's free, online will-writing tool, Bequeathed, at eaaa.org.uk. 
Tackling food waste and feeding the community: FoodCycle
With incomes hit hard during the pandemic, the issue of food poverty was thrown into even sharper relief. One organisation doing its level best to feed people in need – while alleviating food waste – is FoodCycle, which creates meals for the community using food that would otherwise end up in the bin. From April to December, the Cambridge FoodCycle team, made up entirely of volunteers, delivered nearly 2000 meals, and saved 9.5 tonnes of food waste. Get involved: Volunteer positions are open for roles including food collection and cooking or hosting at 'Cook and Collect' projects, plus Check-in and Chat, a phone service where volunteers call guests for a weekly natter to help combat social isolation. This is a great option for volunteers who would like to give back to the community but are either unable to commit to a set time each week or don't have a FoodCycle project nearby. Visit foodcycle.org.uk.
Helping hospital patients & staff through tough times: Addenbrooke's Charitable Trust (ACT)
It's no surprise that ACT has been in overdrive in recent times given its work assisting Addenbrookes' staff and users. During the first wave of the pandemic, ACT launched an emergency appeal that raised more than £1 million in just six weeks: money that allowed the charity to give much-needed support to hospital staff, helping them to deliver the very best care and treatment to patients. This included providing wellbeing spaces for critical care and theatre staff, offering psychological and counselling support for staff, and paying for Christmas hampers for all staff to say a big thank you. Throughout the rest of 2020, ACT also raised £5 million from 37,000 donations – with fundraisers getting creative in lockdown and taking on challenges ranging from head-shaving and fancy dress to a fundraising sea shanty from a Cambridge acapella group. Get Involved: To donate, visit helpyourhospital.co.uk/donate or to fundraise, go to justgiving.com/campaign/helpyourhospital. 
Providing a lifeline for animals and pet owners: Wood Green, The Animals Charity
A by-product of the pandemic has been an increase in pet ownership, so we're lucky to have Wood Green, The Animals Charity, to help support pets and their owners every step of the way. Wood Green rehabilitates and rehomes around 3,500 dogs, cats and small animals from its centres in Cambridgeshire and Hertfordshire each year. It also helps pets by supporting owners to be the best carers they can be, offering training, workshops and advice, which can be a lifeline for owners and have a huge impact on an animal's quality of life. So if you're struggling with a pet-related issue, big or small, contact Wood Green and see what solutions are on offer, and if you're no longer able to care for a pet, their team can help with that too. Get Involved: Volunteer at a shop, make a donation via the Wood Green website, or help fundraise. The charity also requires foster homes for pets. To find out more, visit woodgreen.org.uk.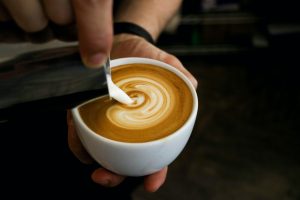 Helping people back to work: CrossROADS
Watching the gradual decimation of the hospitality sector over the past year is what inspired the team behind CrossROADS to take action, setting up a social enterprise to provide employment opportunities for those who have lost their jobs due to Covid. Located in Oakington, CrossROADS is looking for people to set up and run a business that offers coffee, gelato or handmade chocolates. The successful three applicants will receive rent-free premises, equipment, and advice from business mentors to help get them started. The premises are owned by kitchen cleaning company Bright Hygiene, which is offering the building rent free to give people a life-changing opportunity, as well as creating a welcoming venue for local people to meet and buy coffee, chocolate and ice-cream. Get involved: If you've lost your job in hospitality due to Covid and want to apply, or if you're a business or an individual that can offer equipment, advice or any other support, call Ross on 07778 463597.