Cambridge Folk Festival will bring its merry melting pot of folky sounds to Cherry Hinton Hall once again from 1 to 4 August. Attracting around 14,000 folk fans each year, the event has been running since the 1960s, and has flourished into one of the best-known and best-loved events of its kind in the world.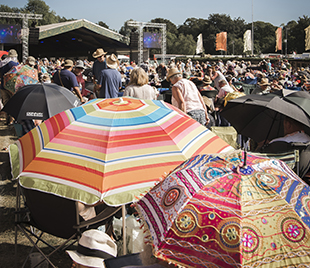 Alongside headliners like Graham Nash, José González and Lucinda Williams, this year's event will include a guest curator in the shape of acclaimed singer-songwriter Nick Mulvey, who has compiled a selection of artists that showcase his passion for world music.
This year's event will also feature The Sisters of Elva Hill, an original ballet commissioned especially for the festival, which blends dance with a score woven from traditional British songs.
Tickets start at £29.50 for one day and £179 for the whole weekend.