The start of the year is peak time for wedding planning, which means it's all hands on deck at one of the area's most stunning venues. By Siobhan Godwood 
The Granary Estates is a charming wedding and events venue in the beautiful village of Woodditton in Suffolk, close to Newmarket. The two barns that form the venue are part of a family farm run by Guy Taylor, and his father and grandfather before him. 
"When Guy was growing up, he and his siblings used to play in the barns, which were part of the family's farm during their childhood," explains Lynne Datson, marketing and creative manager at The Granary Estates' events team. "Then Guy's sister, Anna, got married, and wanted to hold her wedding reception in one of them. Temporary flooring was installed, lights were festooned from the rafters and the place was transformed into a unique, genuinely rustic wedding location." Looking around the barns on the big day, Guy had a brainwave: why not refurbish them properly, and run it as a location for more weddings and other events?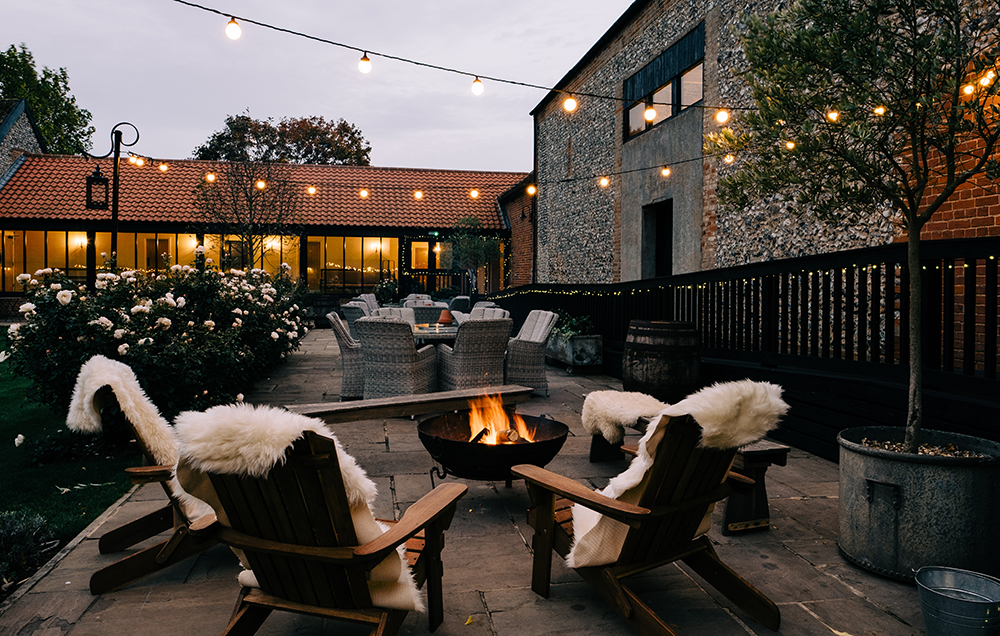 The renovation project took nine to 12 months, and in that time the barns were transformed from semi-derelict farm outbuildings to a beautiful, atmospheric setting for the hundreds of happy, magical wedding days that have taken place there since the official opening in April 2013. There are two barns: the smaller and more intimate Flint Barn, which can accommodate up to 88 guests, and the larger Granary Barn, which has space for up to 175 people. The two are connected by an open glass walkway – originally a chicken run! – with a private courtyard in between, which makes an ideal setting for a relaxed drinks reception. 
Both barns are licensed for civil ceremonies, with a registrar from Cambridge Registry Office available to perform the wedding, or guests can have their wedding elsewhere and hire the barns for the meal and evening reception. "The barns have retained a lot of their original 18th century features, including flint walls and timber frames," says Lynne, "while the walkway is modern, so it's a unique mix of traditional and contemporary. Guy's parents still live in the farmhouse behind the barns, and Guy lives on the estate too, so the place still has a very family feel." 
A unique mix of traditional and contemporary
It's not just weddings, of course: the barns offer corporate events such as conferences and away days, too, as well as naming days, birthday parties and all kinds of other occasions. But weddings are the venue's main bread and butter, and every weekend throughout the year sees someone getting hitched there. "Although Saturdays are the most popular choice for a wedding day, we're seeing more and more couples get married on a Thursday or Friday, so it's really busy," says Lynne.
The Granary Estates' rural setting makes it a beautiful and picturesque place for a wedding, and there's no doubt that the venue's opening was well timed for the burgeoning fashion for rustic, vintage-style weddings in the last few years. "We definitely got into that market at the right time," agrees Lynne. "In 2014 and 2015, the trend for weddings featuring vintage tea sets and bunting was at its peak, while in the last couple of years, couples have tended to decorate the venue with lots of festoons of leaves and flowers – a very elegant but natural look.
"Every wedding is totally individual, but it is interesting to see how trends develop and evolve, and how our barns can act as a stunning backdrop for all kinds of different weddings and special occasions. We do get couples coming to see us who have planned a rustic, rural wedding from the word go; but equally, we get couples who had perhaps planned on a reception in a hotel or elsewhere, but see our barns and just fall in love with the place." 
The events team at The Granary Estates come as part of the wedding package, and are always on hand to help couples in any way they can. "Some couples have no real idea what they want and ask for lots of guidance and advice, while some have everything already planned down to the last detail, with Pinterest boards covering every aspect of the day and night all ready to go," says Lynne.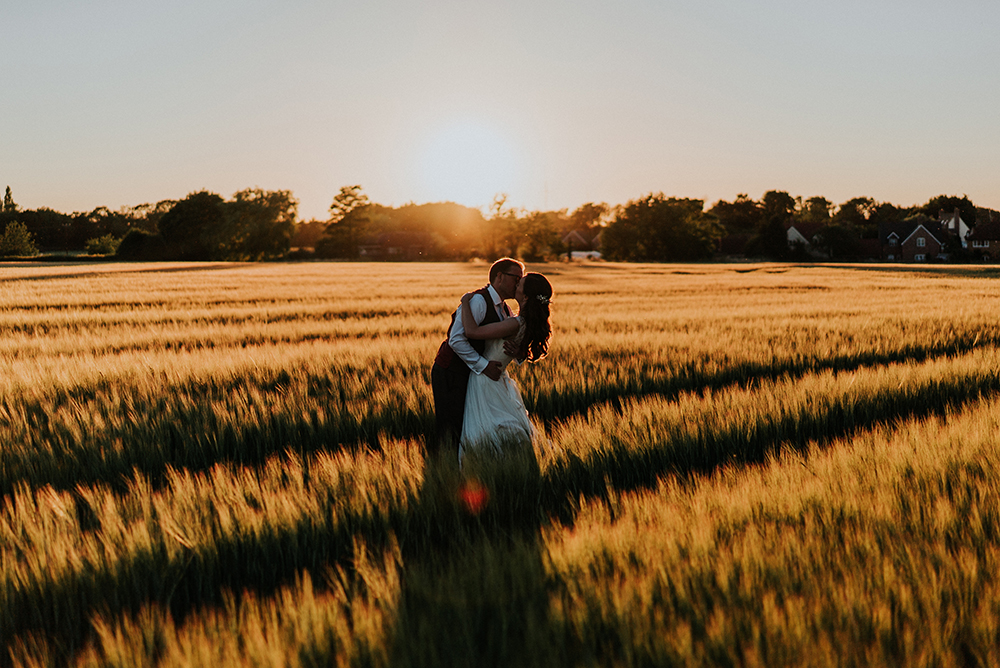 "We have three different catering companies who have worked with us right from the beginning, and our couples can meet up with them for tastings to decide which best suits their plans. We also have planning meetings in advance with the couple to discuss all the details, then our team are on hand on the day itself to ensure everything runs smoothly and everyone is happy." 
So whether 2020 is the year you're planning to get hitched, celebrate a big birthday or welcome a new member of the family, you'd better not hang about if you think The Granary Estates might be the venue for you. "Almost as soon as Christmas is over, the phone starts ringing in the offices of The Granary Estates," says Lynne, "with couples who got engaged over the festive period calling to arrange viewings. Spring and summer might be the most popular times to get married, but January is our busiest time of year for taking bookings." 
The Granary Estates, Parsonage Farm, Woodditton, Suffolk CB8 9RZ
01638 731230, thegranaryestates.co.uk